Permissions: Owners
Product tier: Available for Greenhouse Welcome and Greenhouse Onboarding subscription tiers
Notification emails are turned off by default for organizations new to Greenhouse Onboarding. A user with Owner access will need to enable emails to begin generating notifications for your entire organization.
Turn on emails for your organization
From your Greenhouse Onboarding homepage, navigate to Settings > Onboarding Plan > Emails.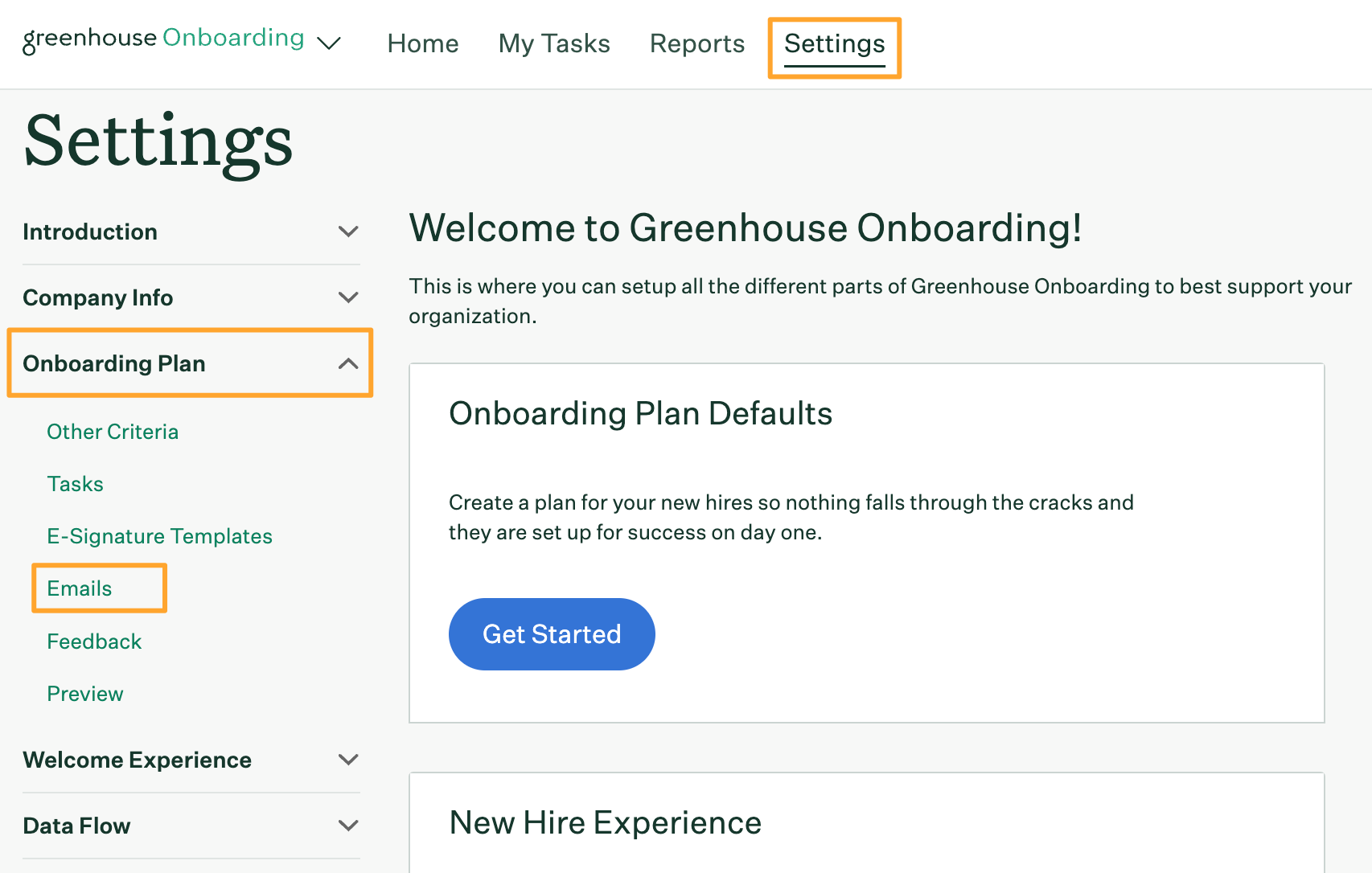 On the Emails page, scroll to Global Settings.
Click the toggle to turn on All emails for organization.

Emails are now enabled for your entire organization and will begin sending as configured in Settings.
Additional resources
Learn more about configuring email notifications in Greenhouse Onboarding: