By default, emails for your organization are not enabled and must be turned ON. Once emails are enabled for your organization, Greenhouse Onboarding will begin generating emails in response to New Hires, tasks, etc automatically.
Click Settings from your navigation bar. On the Settings page, expand the Onboarding Plan section in the left-hand panel and select Emails.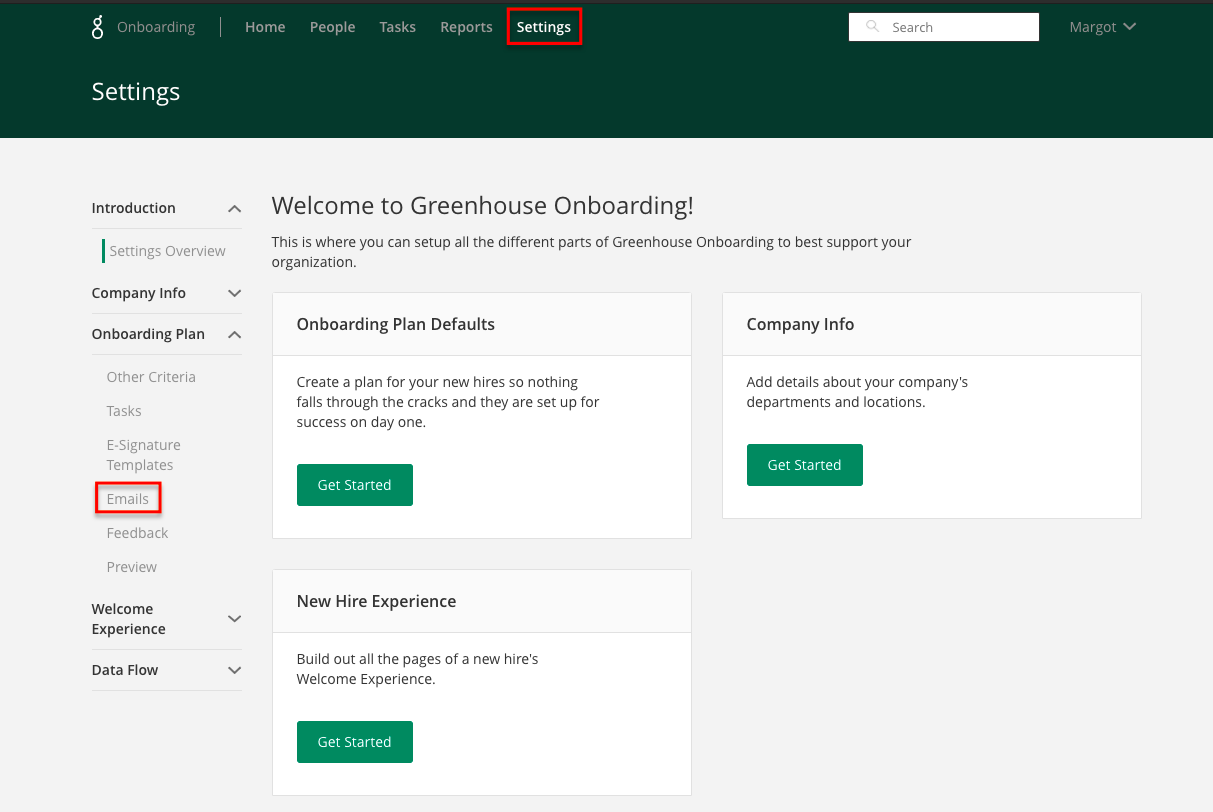 From the Emails page, navigate to the Settings panel and toggle the button next to Emails for your organization to ON.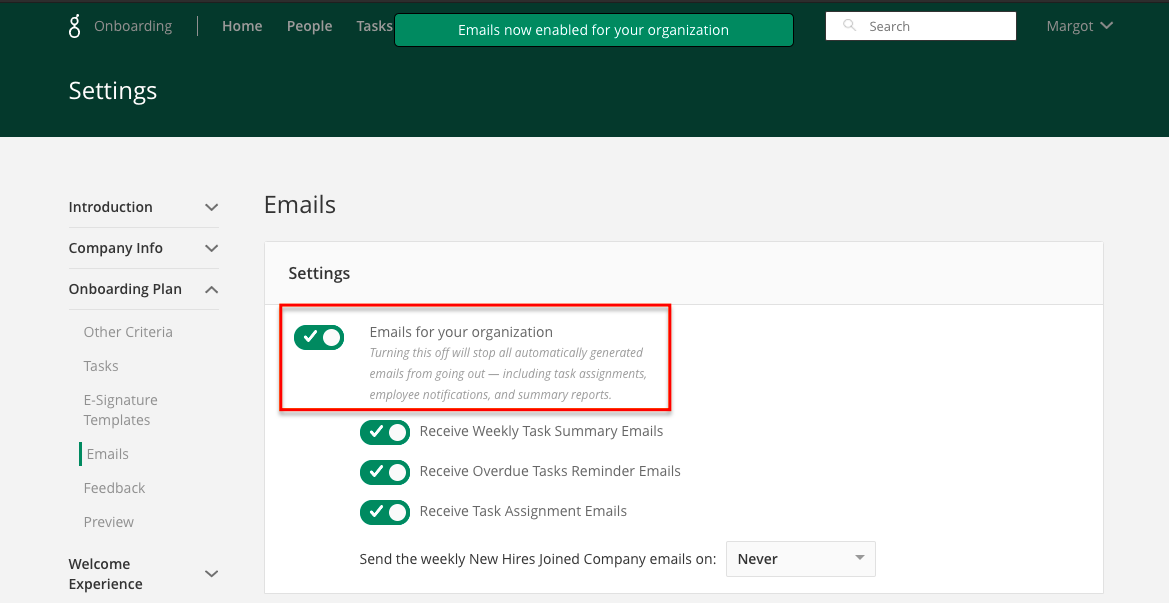 Emails are now enabled for your entire organization, and Greenhouse Onboarding will generate emails for designated employees automatically.
From the Settings panel, you can also decide when/if your organization will send a weekly New Hires joined Company email to all employees from the provided dropdown menu.