In an effort to improve our suite of products, Greenhouse Software regularly releases new product features, updates, and improvements. Stay up-to-date with what's new at Greenhouse by Following our Release Notes.
Find our releases for this week below:
Greenhouse Recruiting
We are excited to announce that we now support job posts in Hebrew! Additionally, we recently uploaded a sample .css file that your organization can use to render job posts in a right to left language orientation.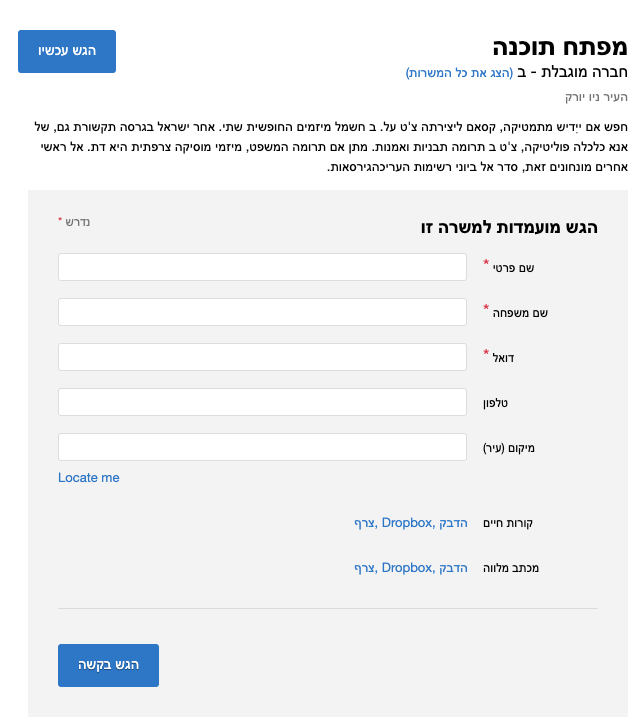 We redesigned the Create a New Job landing page to help your organization navigate between the variety of options you can take when adding a new job.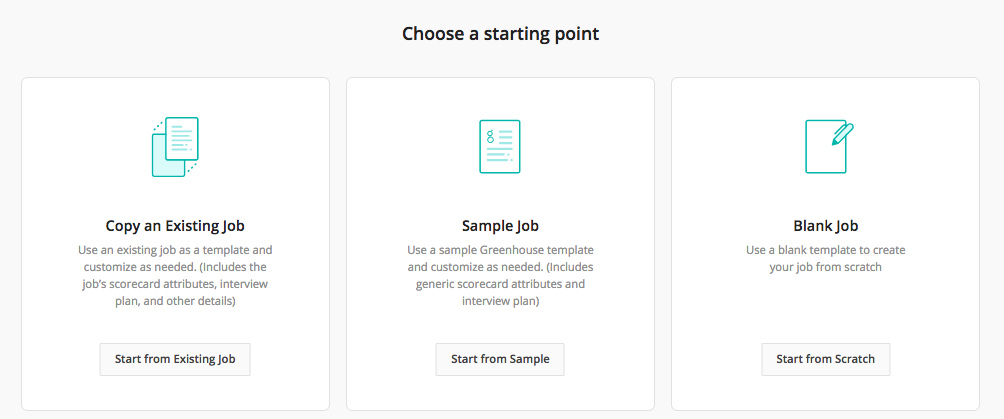 Google (Job Search) is now added to the Source field under the Third-party boards category.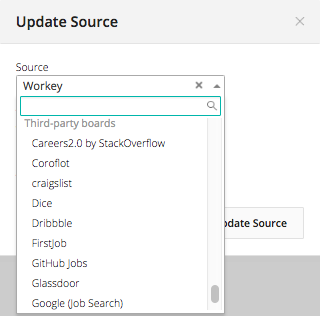 CRM & Events
Follow-up emails automatically sent to prospects are now logged in the prospect's Activity Feed.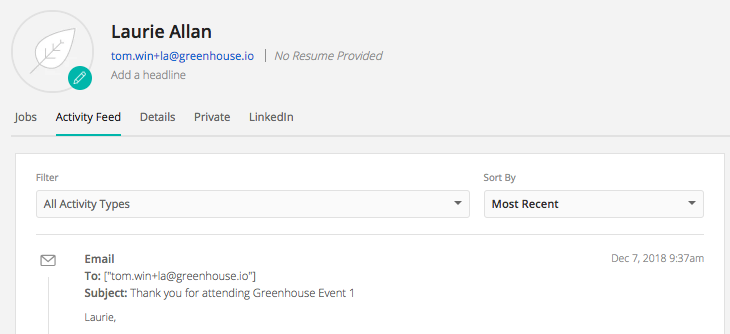 Integrations
Candidate Background Check: Certn
Other: Trustcruit
Bug Fixes
We just released a fix for our Forms feature so that your organization can successfully delete candidates who are sent Forms.
Previously, when you filtered the Users page for interviewers with a tag and attempted to run a bulk action to change user permissions, all interviewers were affected, and not just the ones with the tag you filtered by. We released a fix so that bulk actions performed on a set of Greenhouse users filtered by tags will now only be applied to only those users who have the assigned the tags.