Permissions: Owner, Coordinator
Product tier: Available for Greenhouse Welcome and Greenhouse Onboarding subscription tiers
With Greenhouse Onboarding, your organization can customize the organization and presentation of your welcome experience for new hires. You can also create and generate different welcome experiences for new hires based on predefined rules such as location, department, and employment status.
In this article, we will provide a very brief overview of customizable welcome experiences and direct you to additional resources to help your team get started.
Branded assets
Branded assets allow you to manage the branding of Greenhouse Onboarding for your new and existing employees. Edit basic elements of your Greenhouse Onboarding account like the name of your company, date founded, and the color of the buttons. Additionally, you can provide an image / logo that will appear in the upper left-hand corner of user accounts.
To manage your brand assets, click Settings > Branded Assets.
Click here to learn more branded assets.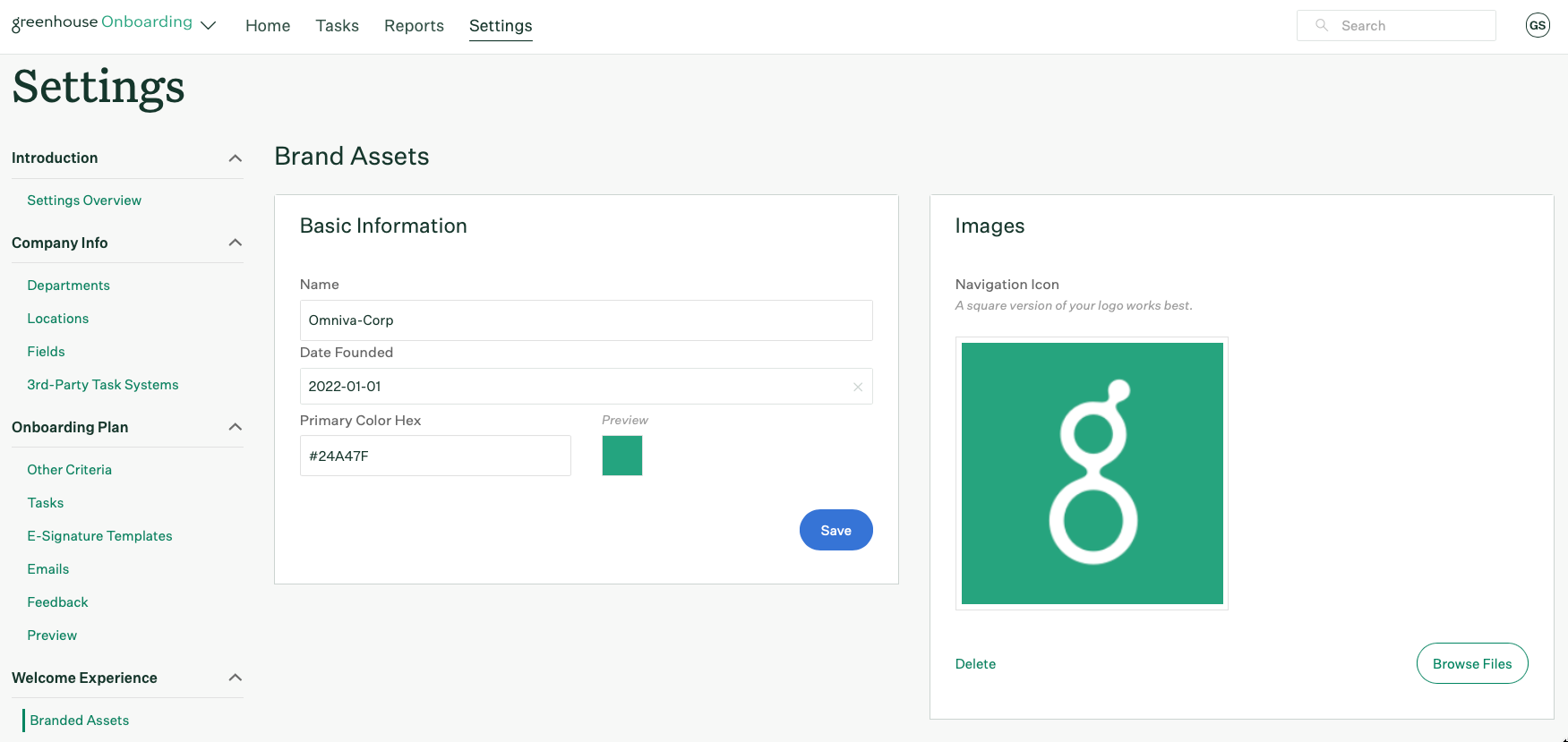 Customizable pages
A welcome experience is comprised of customized pages arranged in a particular order. With Greenhouse Onboarding, drag and drop the following components onto the page and edit for fast and simple customization: Header, Body Text, Media, Employees, Timeline, Fields, E-Signature.
To customize your welcome experience pages, click Settings > Pages.
You can use Page Rules to surface specific pages only for new hires that match location, department, or employment status filters that you determine.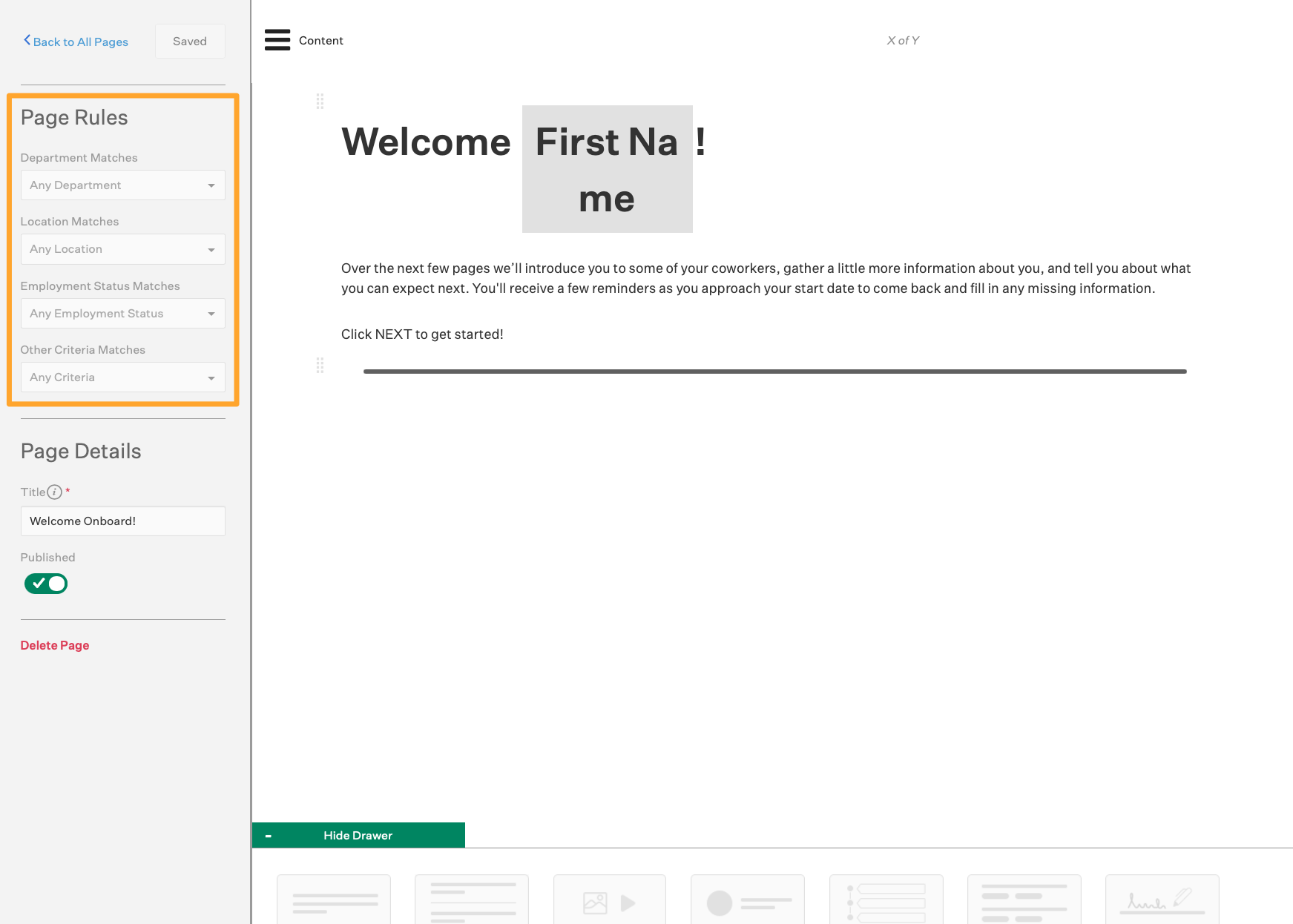 Shuffle and reorganize pre-existing pages in any order to change the presentation of pages for new hires.
To learn more about how to customize, arrange, and filter welcome experience pages, click here.
Preview welcome experiences
Perhaps your organization wishes to only showcase intra-organizational clubs in the welcome experience based on a new hire's location; or maybe, your organization wants to differentiate the full-time employee welcome experience from the contractor experience. If your company has different welcome experiences based on any rules you assigned, these different welcome experiences can be filtered and previewed.
To preview a welcome experience, click Settings > Preview Experiences.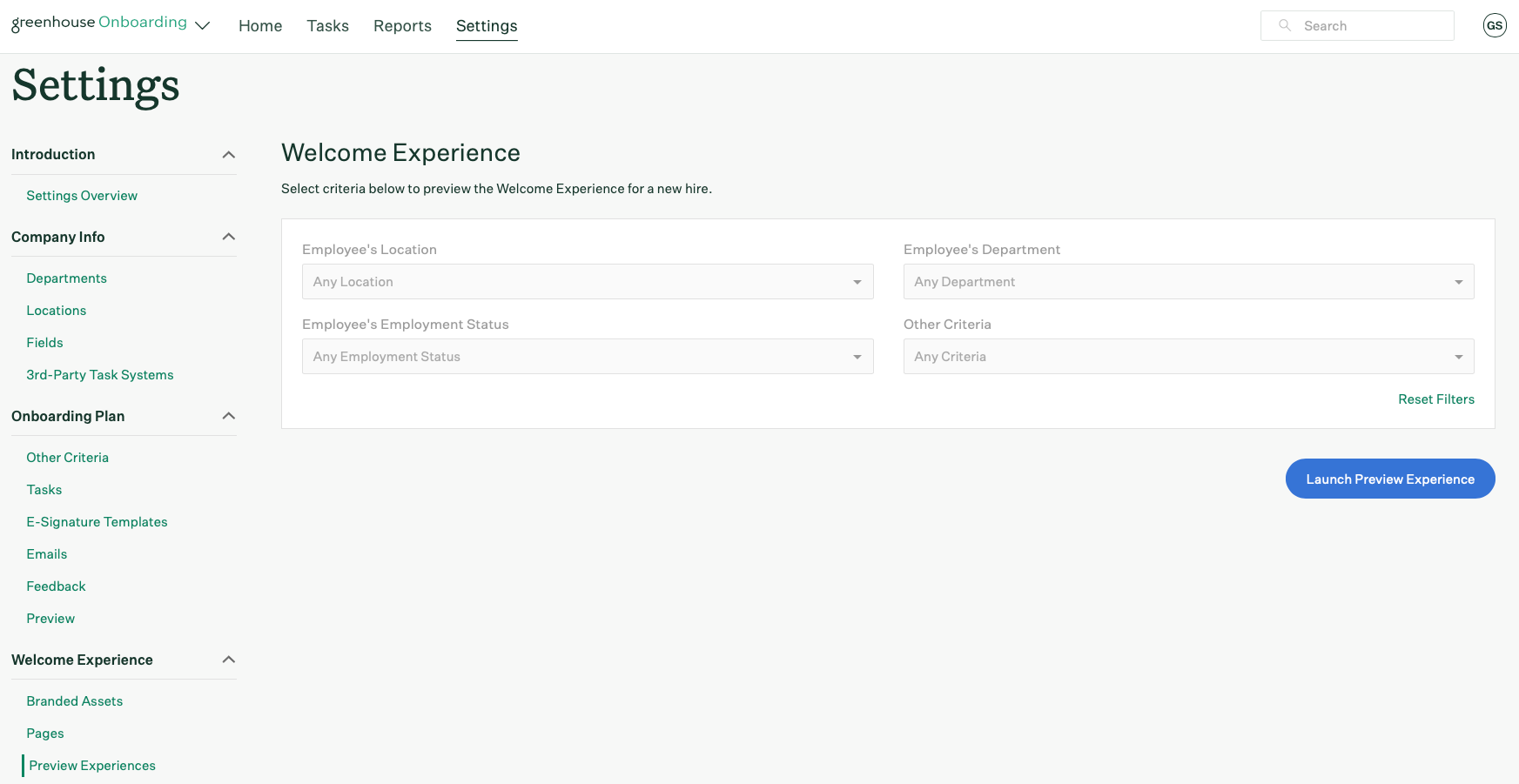 For more information on previewing different welcome experiences, click here.