Branded Assets allow you to customize and manage the branding of Greenhouse Onboarding for your new and existing employees. Branded Assets cover general details of the overall Welcome Experience that are not configured in Welcome Experiences Pages such as Basic Information and a Navigation Icon.
To navigate to the Branded Assets page, click Settings from your navigation bar and expand Welcome Experience on the left-hand panel.

Select Branded Assets.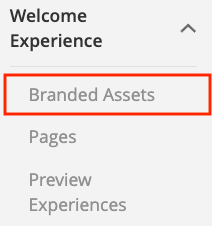 Basic Information
The Basic Information panel on the Branded Assets page captures pertinent information about your organization's Onboarding account. This includes your company's name and your founding date- change either of these through the provided fields in this panel.
Additionally, this panel allows you to select a primary color that will be used for navigational buttons during the Welcome Experience. Input a hex color code in the provided field. A preview of this color will automatically populate in the box to the right.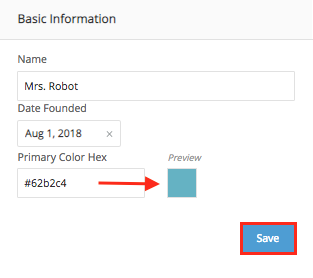 When you have finished, click Save to confirm the changes.
Navigation Icon
From the Images panel, you can select a navigation icon that will appear in the upper left-hand corner of your Greenhouse Onboarding account and the Welcome Experience.
Click Browse Files to add or change an image. You can also delete your existing image by clicking Delete.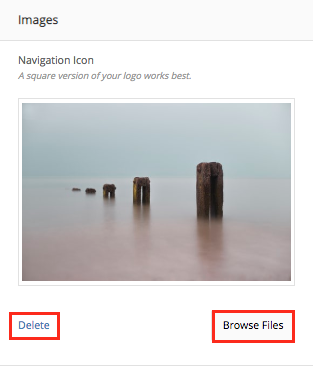 Note: While you can upload any picture as your organization's navigation icon, we have found that a square version of your logo works best.