Sharing your company's Diversity and Inclusion initiative provides greater internal visibility into your priorities (including how you are defining both terms) and the intended impact of the initiative on the company. Likewise, by sharing your initiative with users at key moments you also have another opportunity to relay your expectations regarding how employees will contribute to building stronger and more diverse teams.
We believe it is important to share the vision for your company's D&I initiative in your own words so unlike the nudges included in Greenhouse Inclusion, Greenhouse does not provide your company with copy for this feature. Instead, we provide a space for you to present your company's message to users (with some framework questions to help you get started).
You will need to input the copy for your company's D&I initiative before the feature can be activated. To start, click Configure.

Click Save when you have finished.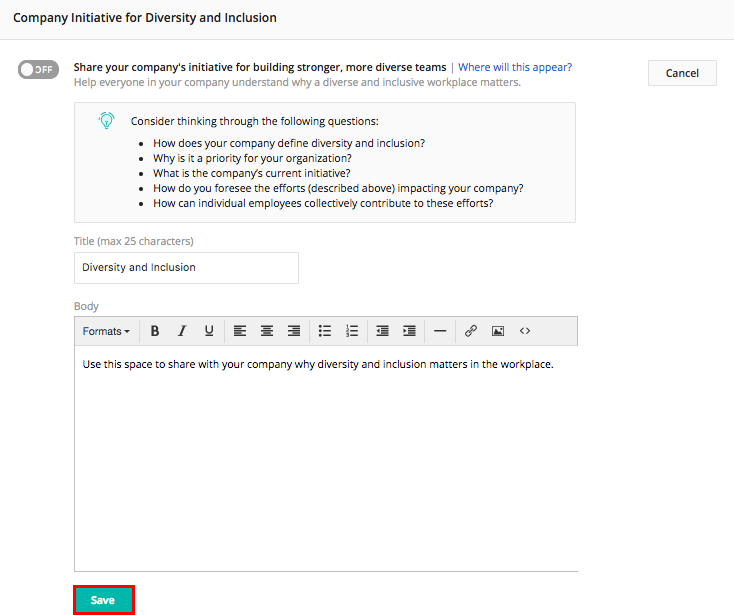 Your message explaining your company's D&I initiative is saved. Toggle the button ON to activate the feature.

Company Initiative for D&I in App
Once configured and activated, your company's D&I explainer will appear as a modal in select panes throughout the app.
From your Dashboard and Inclusion page, your company's D&I initiative will be displayed in a right-hand panel. To read the entire explainer, click Read More.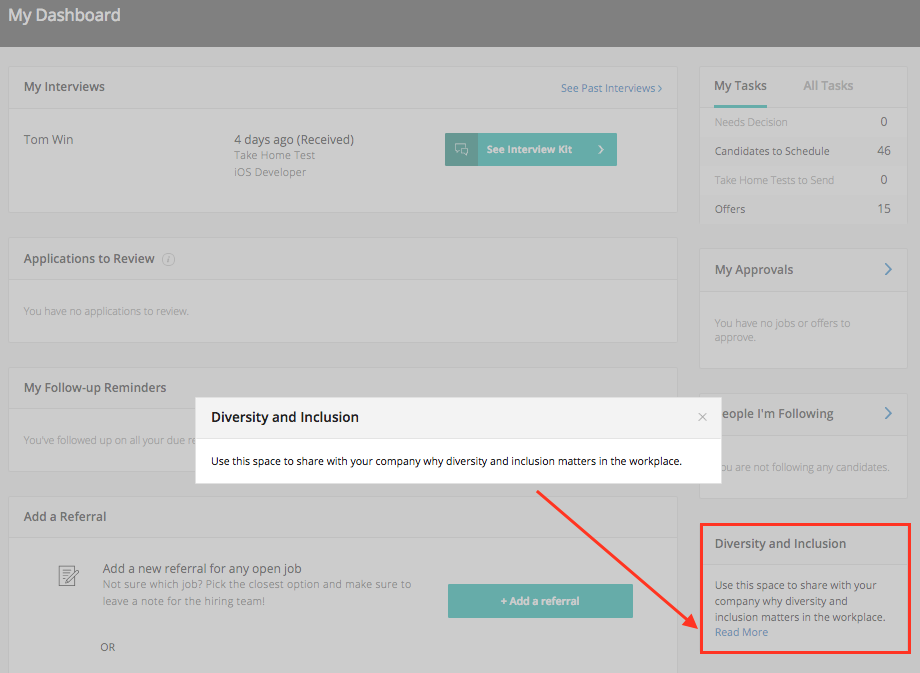 Your company's D&I initiative can also be accessed through activated Sourcing, Application Review, and Interviewing nudges by clicking Learn More.