Permissions: Owner
Product tier: Available for Greenhouse Welcome and Greenhouse Onboarding subscription tiers
There may be instances where a former employee in your organization has been rehired and needs to go through Greenhouse Onboarding again. For example, maybe an intern who worked at your organization last summer is returning to work in a permanent position.
In these cases, you can use Greenhouse Onboarding's rehire flow to:
Avoid duplicate employee profiles
Clear out field values for the rehired employee to fill in again
Update the employment status and start date
Assign a new onboarding plan to the rehired employee
Your organization can use the rehire flow if the former employee is already in Greenhouse Onboarding and is marked as terminated.
To initiate this process, add a new hire as you normally would and enter the same Work Email that was listed in Greenhouse Onboarding for that employee.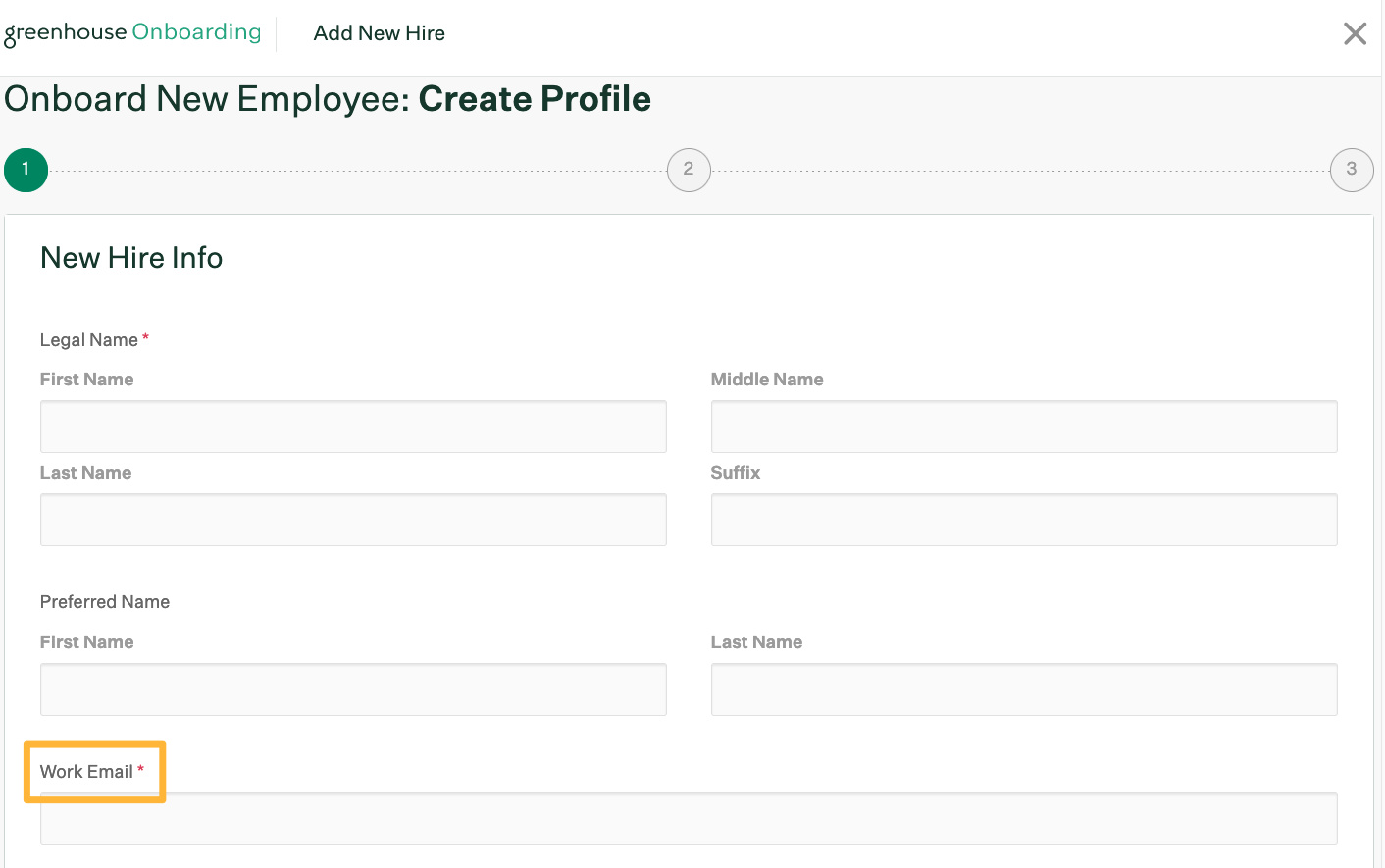 When you're ready, click Review Onboarding Plan.

Greenhouse Onboarding will recognize the duplicate information and a dialog box will appear to rehire the employee. Click Rehire Employee.

From there, you will be able to assign an onboarding plan to the rehired employee.
Note: Once an employee has been rehired, it isn't possible to undo this action.