Permissions: Owner
Product tier: Available for Greenhouse Welcome and Greenhouse Onboarding subscription tiers
If a former employee has been rehired and is joining your organization again, you can rehire them in Greenhouse Onboarding and retrieve their original profile.
Example: An intern who worked for your organization last summer has now returned as a full-time employee! You can rehire this employee in Greenhouse Onboarding to reopen their employee profile.
How it works
You can use the rehire flow if the former employee's original employee profile is still in Greenhouse Onboarding and their employment status is marked as terminated.

You'll use the Greenhouse Onboarding rehire flow to:
Avoid duplicate employee profiles
Clear out and update field values for the rehired employee
Update the employment status and start date
Assign a new onboarding plan to the rehired employee
Note: Only users with Owner access can rehire employees in Greenhouse Onboarding.
Rehire an employee
To start the rehire process, navigate to your Greenhouse Onboarding homepage and add a new hire.

On the Add New Hire page, enter the former employee's First Name, Last Name, and the Work Email that was used to set up their original profile.
You don't need to fill out any other required fields.
Tip: You can find a terminated employee's original email in the Info tab of their employee profile. Terminated employee profiles are still available to search in Greenhouse Onboarding.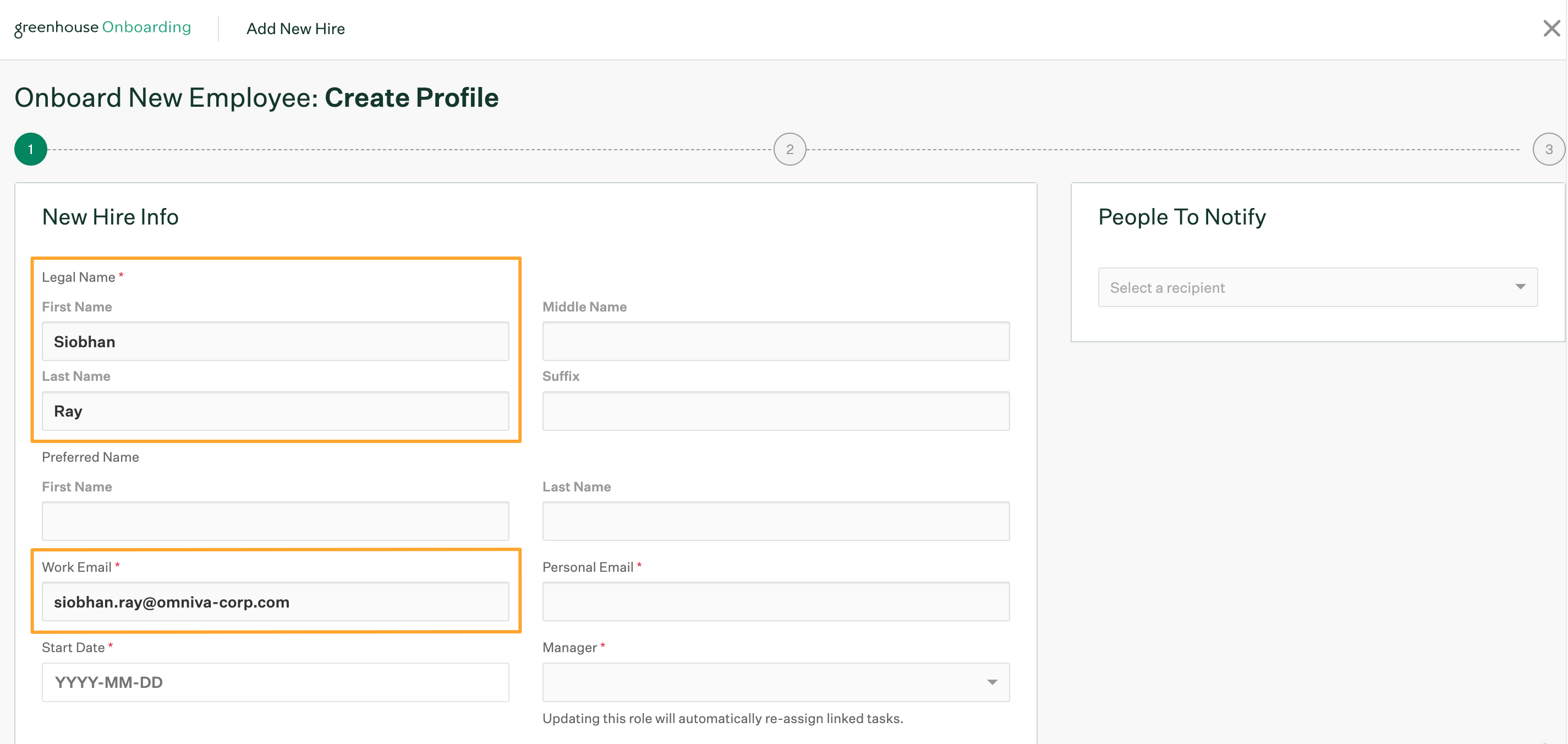 Next, click Review Onboarding Plan.

Greenhouse Onboarding will recognize the duplicate information and will ask you to confirm that you'd like to rehire the employee.
Click Rehire Employee.

From there, you can assign a new onboarding plan to the rehired employee.
Additional resources