Note: This integration is not available for LinkedIn Recruiter Lite accounts.
Export Prospect from LinkedIn Recruiter to a Job
Using Greenhouse's LinkedIn RSC integration, you will be able to export a prospect from LinkedIn Recruiter into to available jobs in your organization. After finding a prospect, navigate to the search bar at the bottom of the first panel to search for the job name or job ID within your organization. Select the job you would like to assign to the prospect and click Export. The prospect will be assigned to the job within your Greenhouse user account.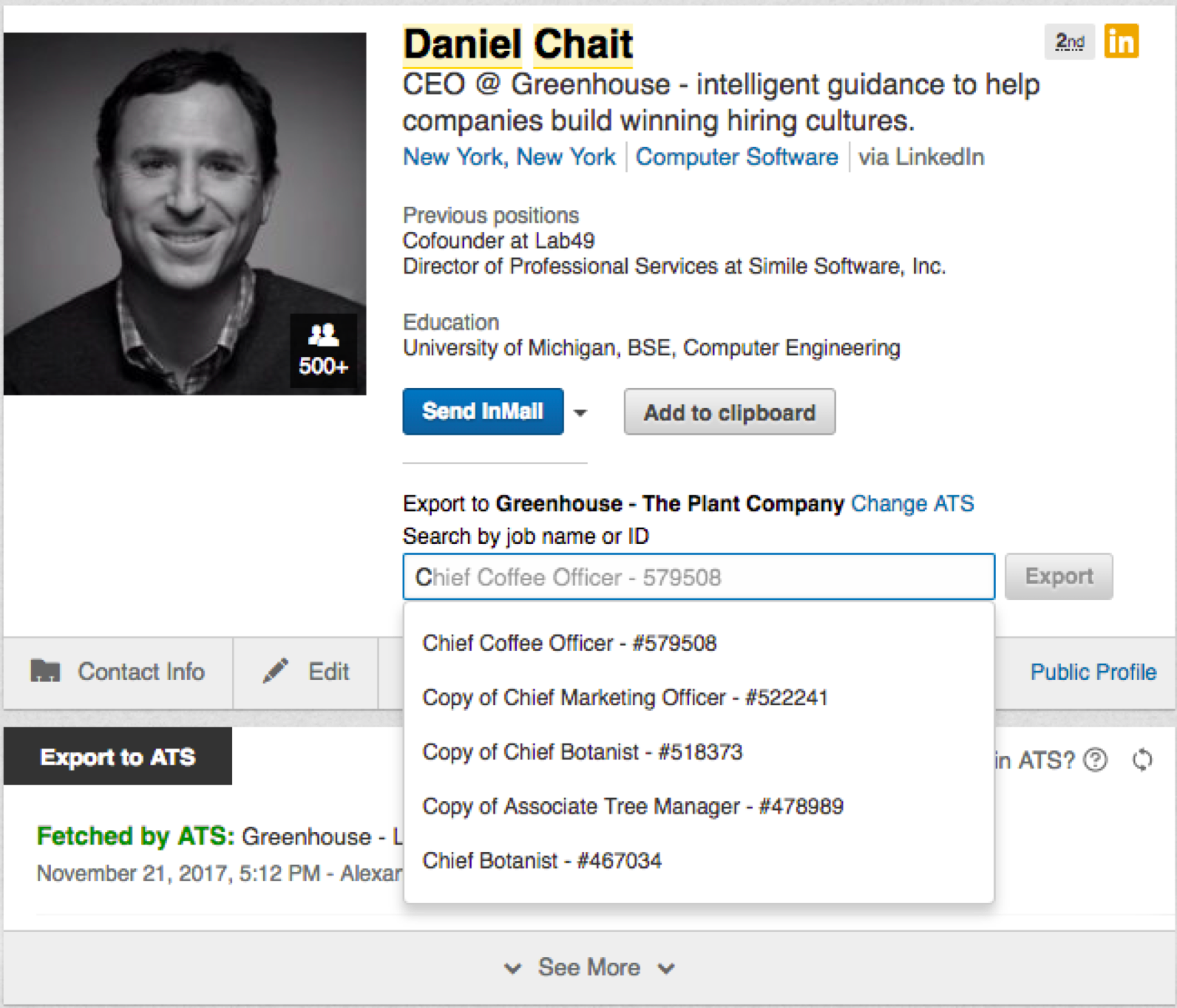 View Prospect Imported from LinkedIn Recruiter
From your Greenhouse navigation bar, click All Candidates.

If you click into the added Prospect's profile you can see the jobs that person has been assigned to during the LinkedIn Recruiter Export.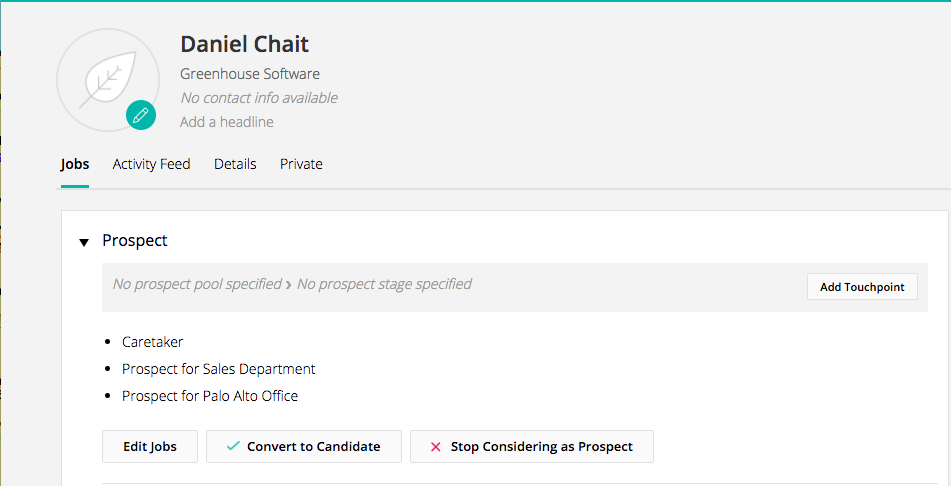 Note: To navigate to the Prospect's LinkedIn profile through the LinkedIn RSC integration, the prospect will need to have an e-mail address within their Greenhouse profile. Imported prospects from LinkedIn Recruiter will need to have e-mails input manually due to:LinkedIn's Scraping Software Policy