Note: If you would like to sync an external email thread with a Candidate back to the Candidate's Activity Feed, we recommend using either the Greenhouse for Gmail Add-on or Maildrop.
Greenhouse Recruiting's FlyOnTheWall feature allows your hiring team to discuss a Candidate over external email while still logging the email thread in the Candidate's Activity Feed.
When you use the Email the Team option on a Candidate profile, or @mention team members on a Note, Greenhouse automatically copies a flyonthewall@greenhouse.io onto the email message, and adds a unique token to the signature of the message. This token tells Greenhouse which Candidate should be associated with messages in this email thread. You might see a slightly different email in your account (like flyonthewall@fern.greenhouse.io), but the correct address will always be added automatically.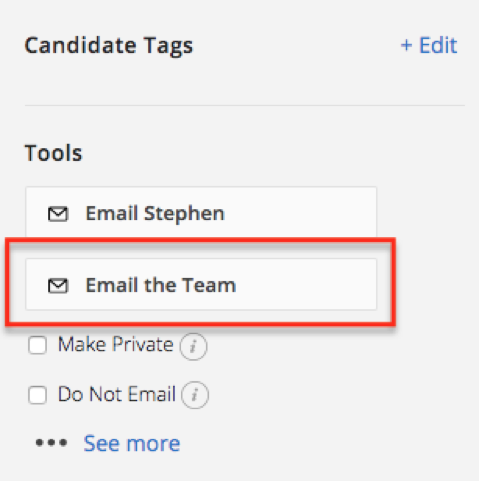 As long as the team continues to include flyonthewall@greenhouse.io, and keeps the unique token in every message, all emails in the thread will be saved to the Candidate's Activity Feed.
Note: FlyOnTheWall requires the original team email to be initiated from the Candidate's profile in Greenhouse so we can add the unique token. If you email the hiring team from outside of Greenhouse and later copy flyonthewall@greenhouse.io to the thread, the messages will not be matched to a Candidate due to the lack of assigned token.
Keywords: flyonthewall, email the team