Greenhouse HackerRank Integration from Greenhouse on Vimeo.
Greenhouse and HackerRank have created an integration so that you can seamlessly
use the two products together to add a candidate test to your interview pipeline.
To implement the integration, you will:
Enter your HackerRank API key into Greenhouse
Add a special HackerRank stage to your interview pipeline
As candidates enter that stage, send them a HackerRank test through Greenhouse
As they finish the test, the results will appear in Greenhouse so that you can fill out a scorecard and advance/reject, just like normal.
Read more below ...
Enabling the Integration
To enable the integration with HackerRank, each user will need to input the API Key into Greenhouse.
Here are the steps:
Within HackerRank, the primary user will click their name in the upper right corner, then choose Settings.
Select API Access on the left side and copy the key in Greenhouse Integration.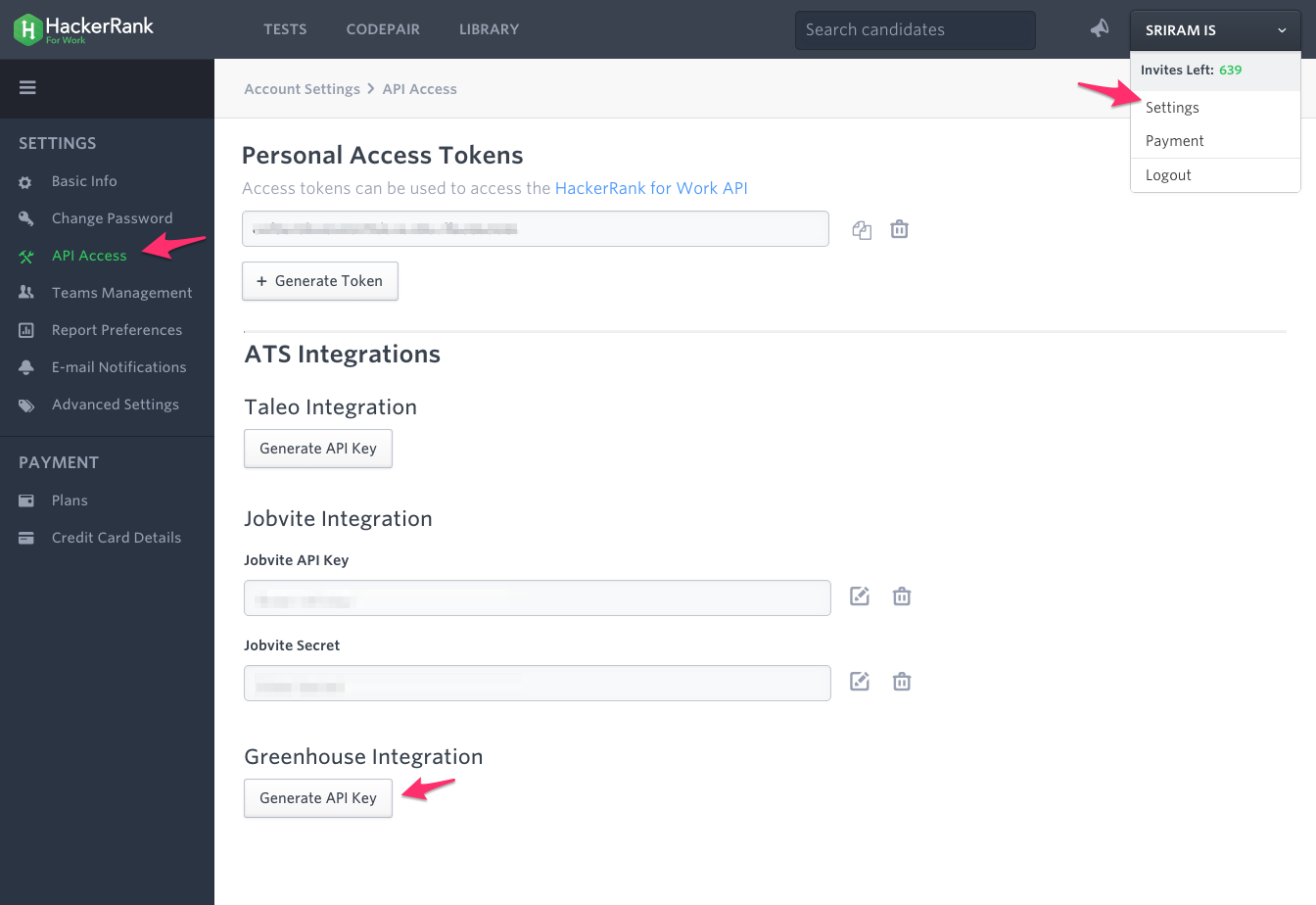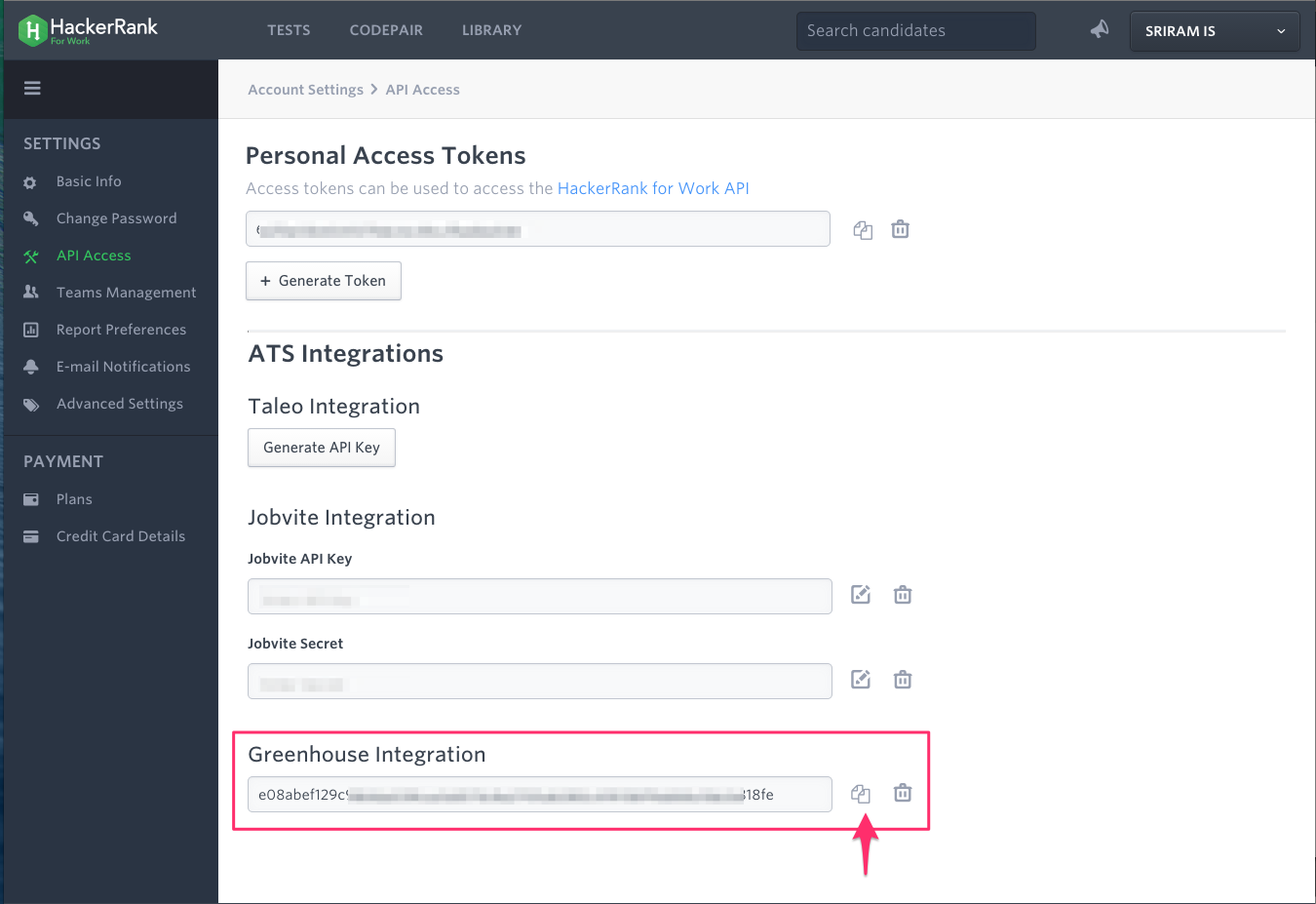 Log into Greenhouse and select Integrations in the top-line navigation

Scroll down the page and click HackerRank

Enter your HackerRank API Key, and click Save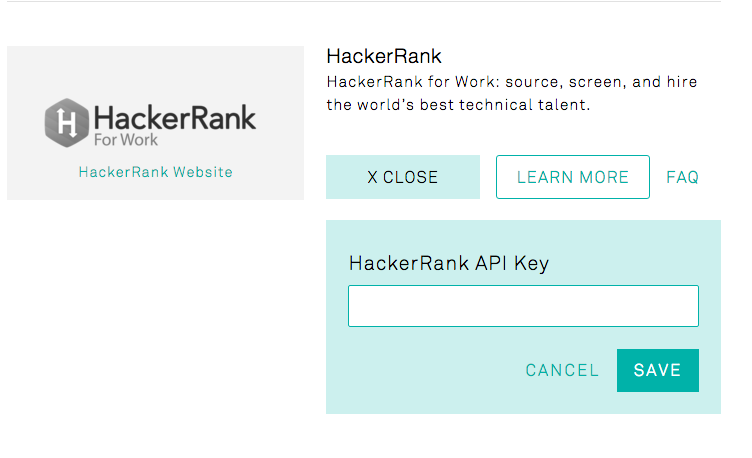 Adding the HackerRank Interview Stage
To add the stage to your Interview Plan:
Navigate to a specific job, and click the Job Setup tab
Click Interview Plan
Scroll down the page, and click the green + Add Stage button
Select HackerRank Interview, and click the Add button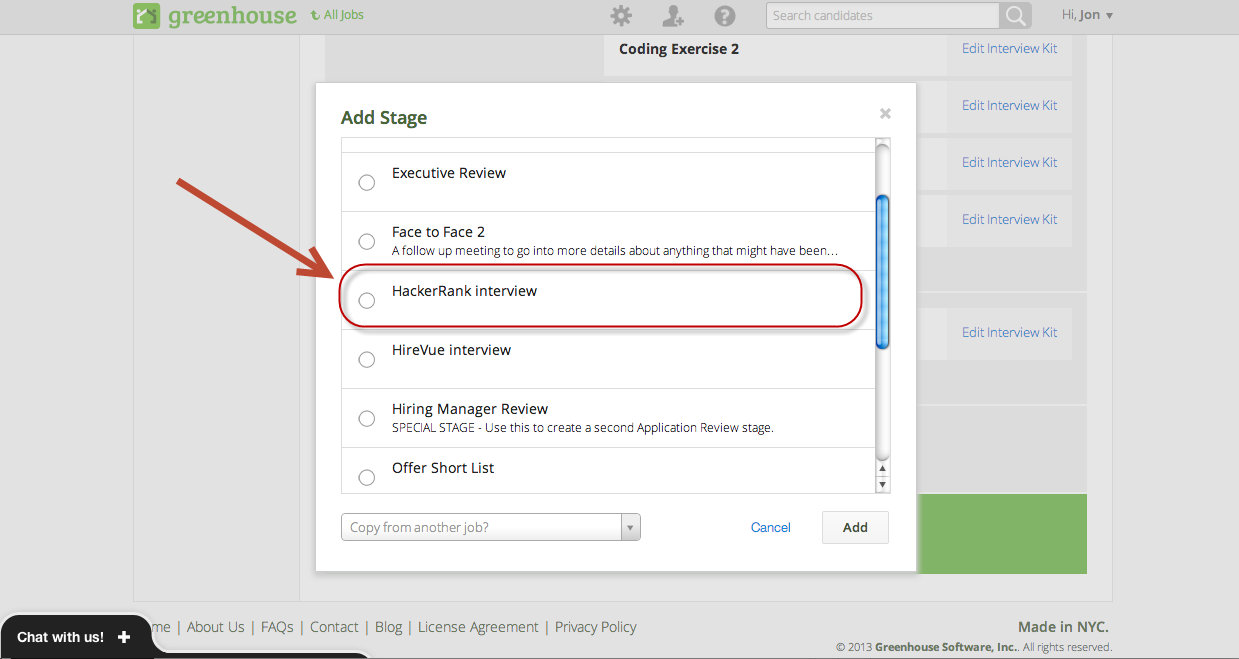 Configuring the Stage
Once the stage has been added, click Edit Take Home Test. From here, you will see a drop-down menu that reflects the code tests that you've previously set up in HackerRank. Select the appropriate test, assign at least one Greenhouse user to grade submitted tests, and then click Save. 
Keep in mind that all configuration of the test itself, as well as the email template, will need to be handled in HackerRank.While you will click "Send Test" from within Greenhouse, the test is actually sent by HackerRank.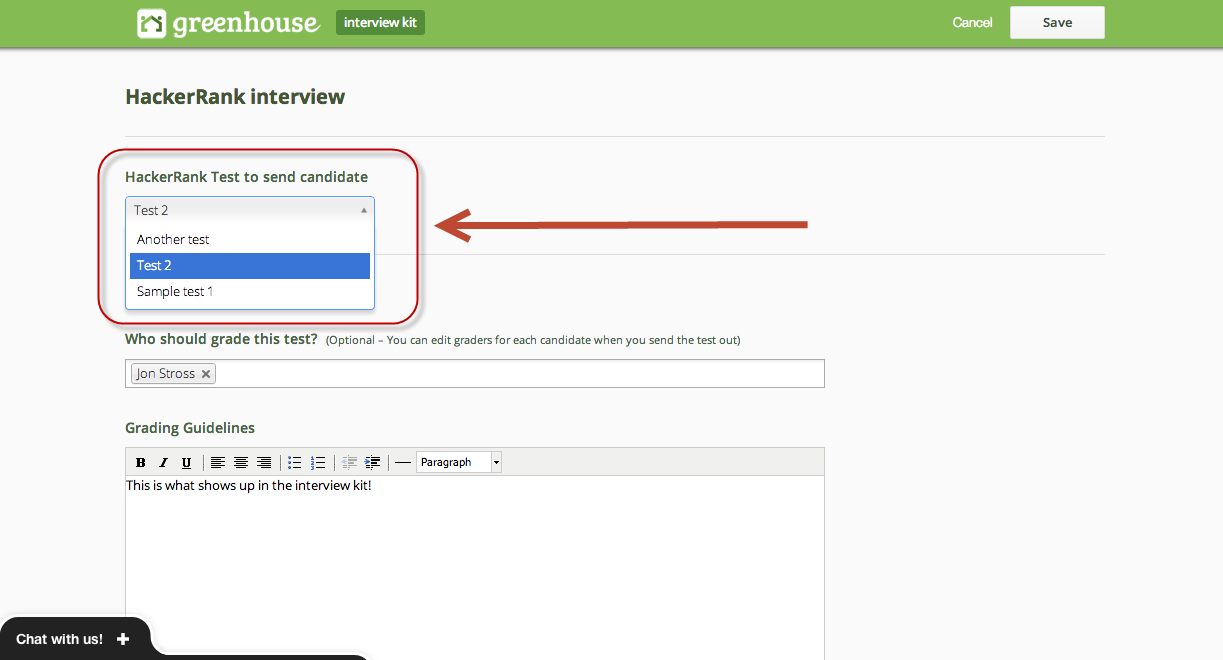 Sending the Test
When candidates are moved into the HackerRank Interview stage, Greenhouse will display a Send Test link.  While you will click "Send Test" in Greenhouse, the test will actually be sent through HackerRank. 
The status of the test will be viewable in Greenhouse:
Take Home Test to be sent.

Waiting for candidate to submit test
Scorecard due from <DESIGNATED_GRADER>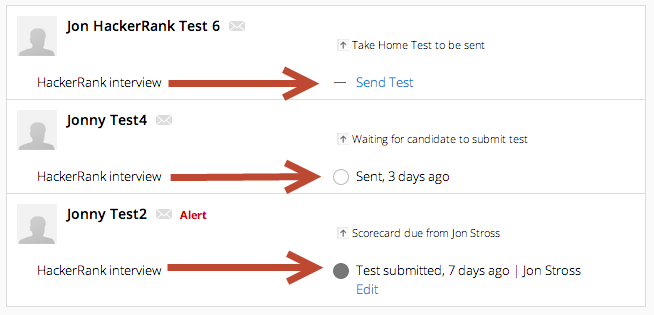 Reviewing Test Results
Once the candidate has submitted their test, you can view their HackerRank score by opening the Interview Kit for the HackerRank Interview.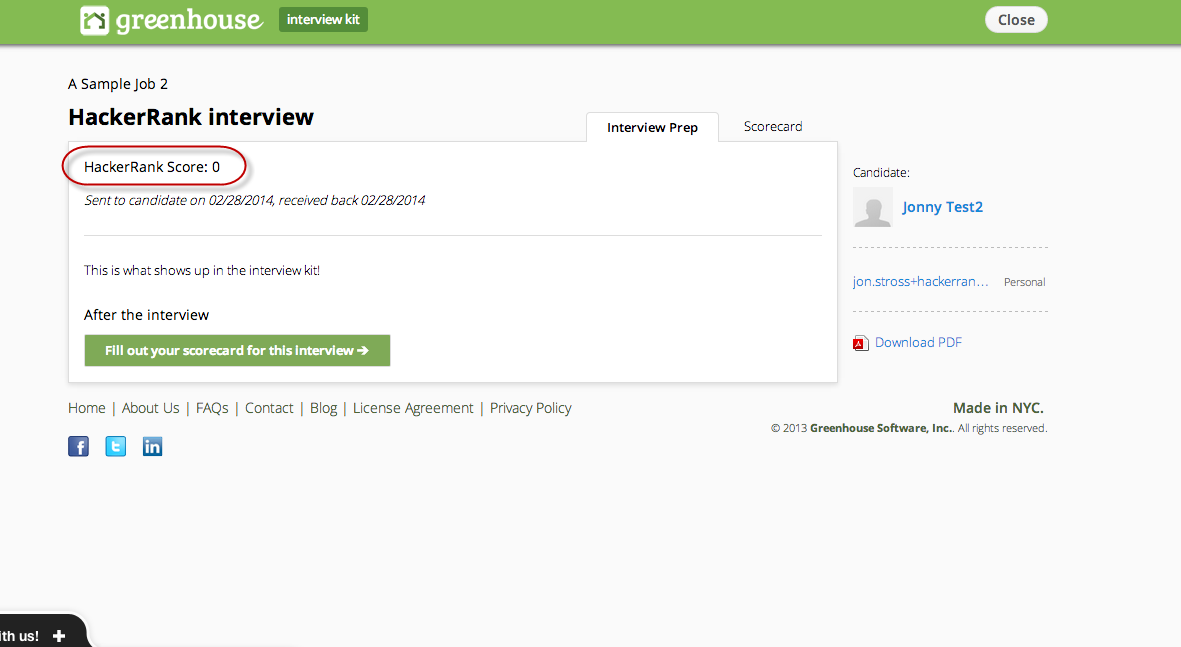 Keywords: [integrations, integration, take home test, take home test integration, java test]