Users with Site Admin or Job Admin permissions who have been granted the optional "Can see private notes, salary info, and manage offers" permission can create and track offers.
On the candidate's profile page, click on Manage Offer under the Offer Stage.  Enter information where appropriate, and then click Save.  If you need to make changes, click Update. Upon saving your changes, you will see that a new version of the offer has been created.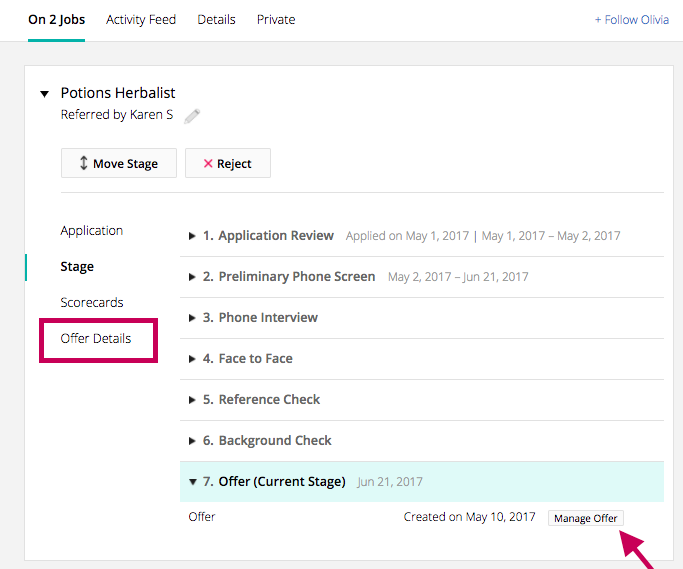 You can also click on Offer Details if you would like to create the offer before the candidate is in the offer stage or to easily manage the existing offer. 
Click here for a video on how to create offers.