To edit a submitted scorecard, click All Jobs from the navigation panel and select a job from the subsequent list.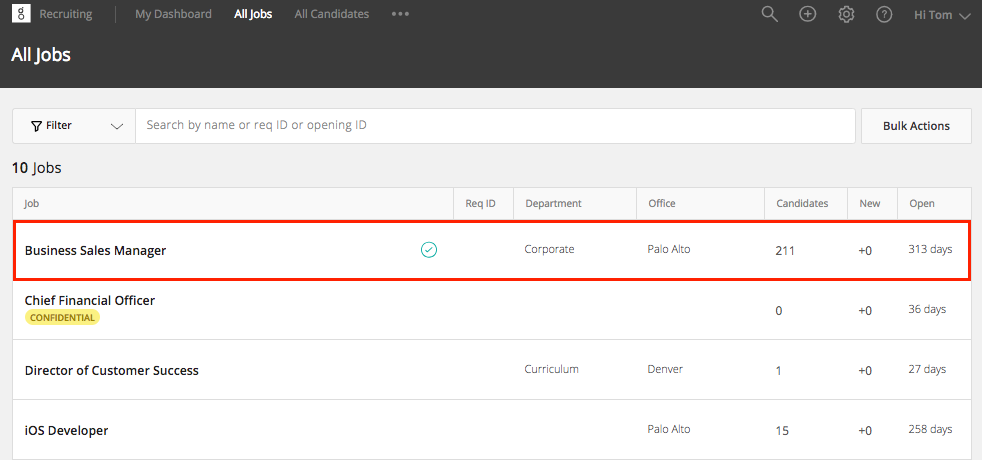 From the Job page, click Candidates and select the candidate from the subsequent list.

Navigate to the On Job panel from the candidate's profile and click Scorecards from the left-hand side.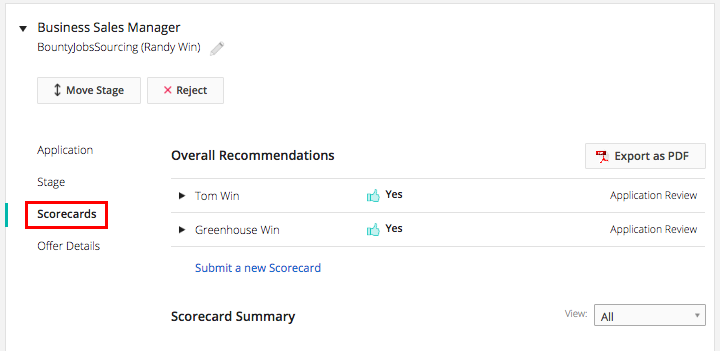 Expand the menu for an individual scorecard by clicking

beside the name of the interviewer. Click Edit Scorecard.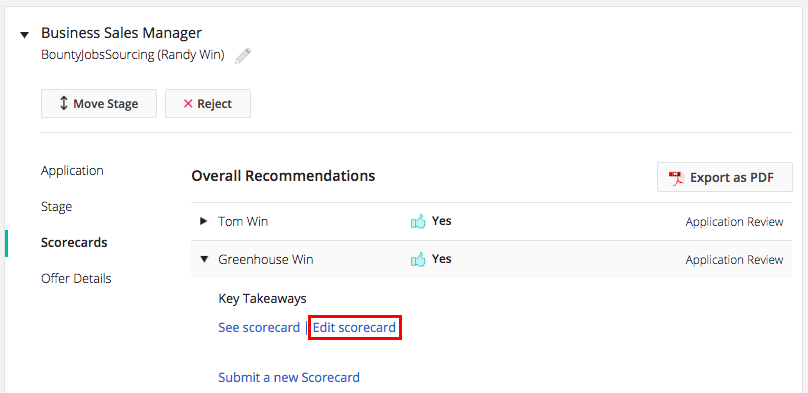 The user will be directed to the interview kit where they can edit the responses, provide additional notes, change the overall recommendation, and edit the interviewer. When finished, click Update Scorecard.
Note: Greenhouse Recruiting creates placeholder scorecards for every assigned interviewer to safeguard duplicate submissions by the same interviewer. Since each assigned interviewer has either a single placeholder scorecard or a submitted scorecard you will be unable to change the Interviewed by field to a user who is already assigned to be an interviewer.