Permissions: Site Admin, and Job Admin who can create, edit, and delete job posts
Product tier: Available for all subscription tiers
Publishing job posts in more than one language can support your hiring strategy if your organization is trying to attract a broader talent pool or increase market presence in another region. 
You can change each job post's language individually using the steps below.
Change a job post's language
Click the Configure icon

then click Job Boards & Posts.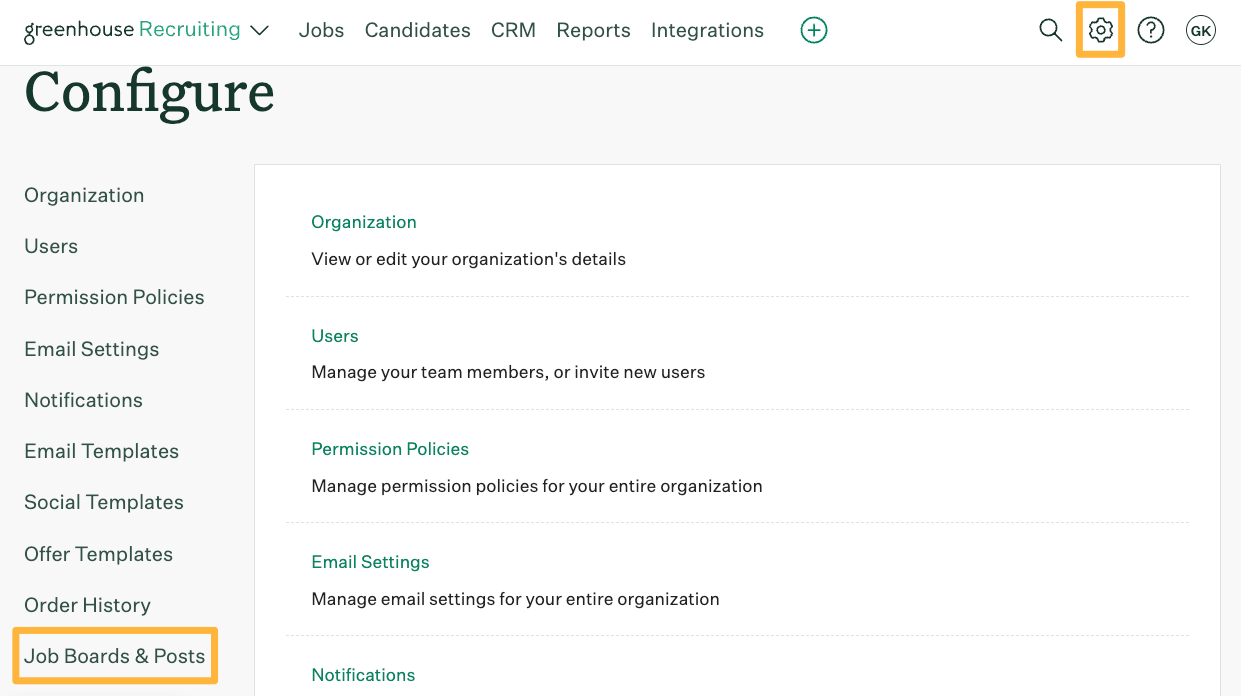 Click the name of the job board whose posts you want to edit.

Click the three dots icon to the right of the job post, then click Edit.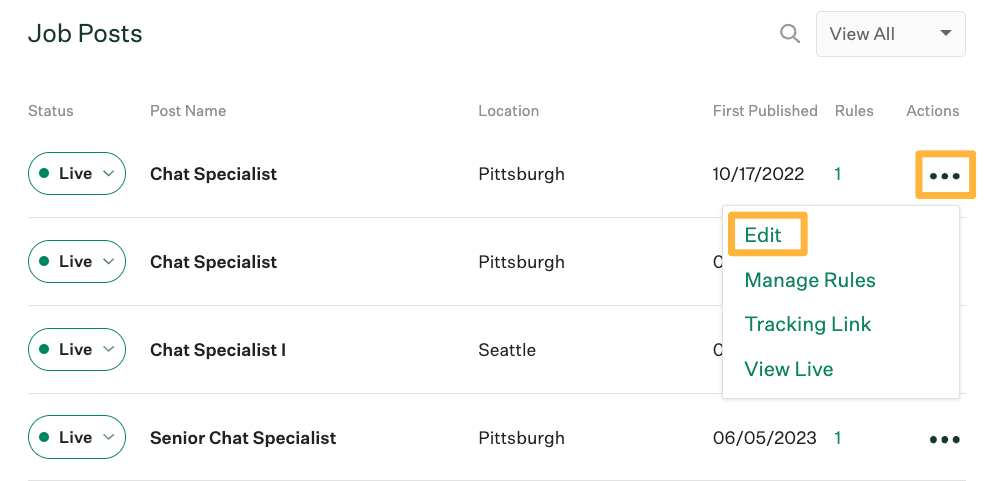 Choose the job post's language from the Application language dropdown menu.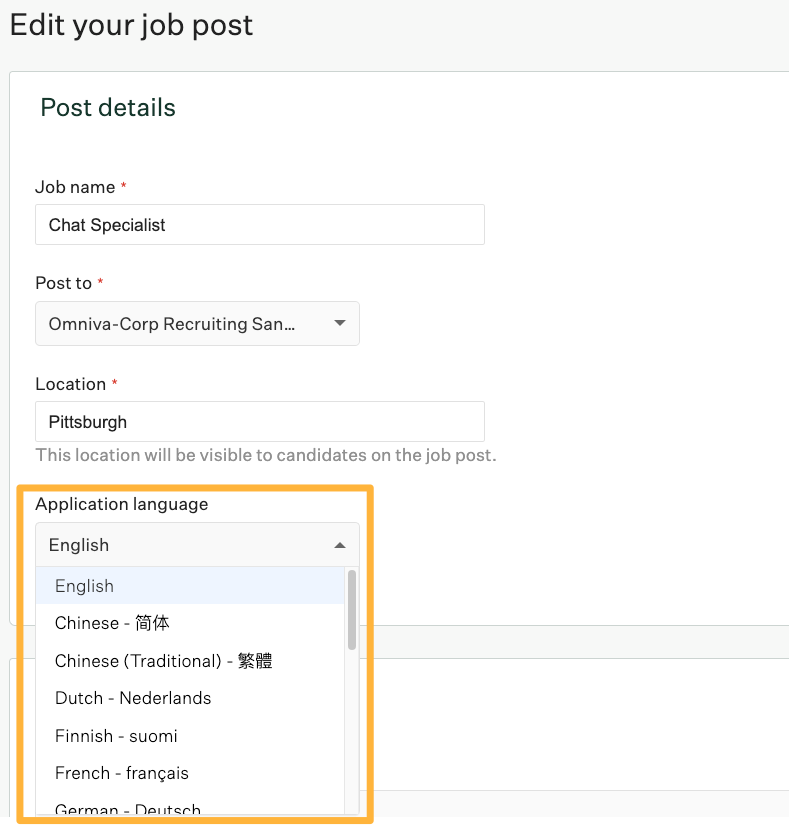 Note: Application language does not apply to the job name, job decription, or custom application questions. If you want those fields to be translated, you'd need to manually enter them in the desired language.
Tip: If you plan to regularly create multiple job posts in different languages, consider creating external job boards dedicated to each language.
For example, if you want to recruit both English- and German-speaking candidates, consider creating Omniva Corp external job board - EN (for posts in English) and Omniva Corp external job board - DE (for posts in German).
Available job post languages
English
Chinese
Dutch
Finnish
French
German
Hebrew
Italian
Japanese
Korean
Norwegian
Polish
Portuguese
Russian
Spanish
Swedish
Tajik
Thai
Additional resources