Permissions: Owners and Coordinators
Product tier: Available for Greenhouse Welcome and Greenhouse Onboarding tiers
Use the new hires report in Greenhouse Onboarding to quickly see a complete list of your organization's newest hires.
View new hires report
To find your new hires report, click Reports in the top navigation bar.
Select View new hires report from the Reports panel.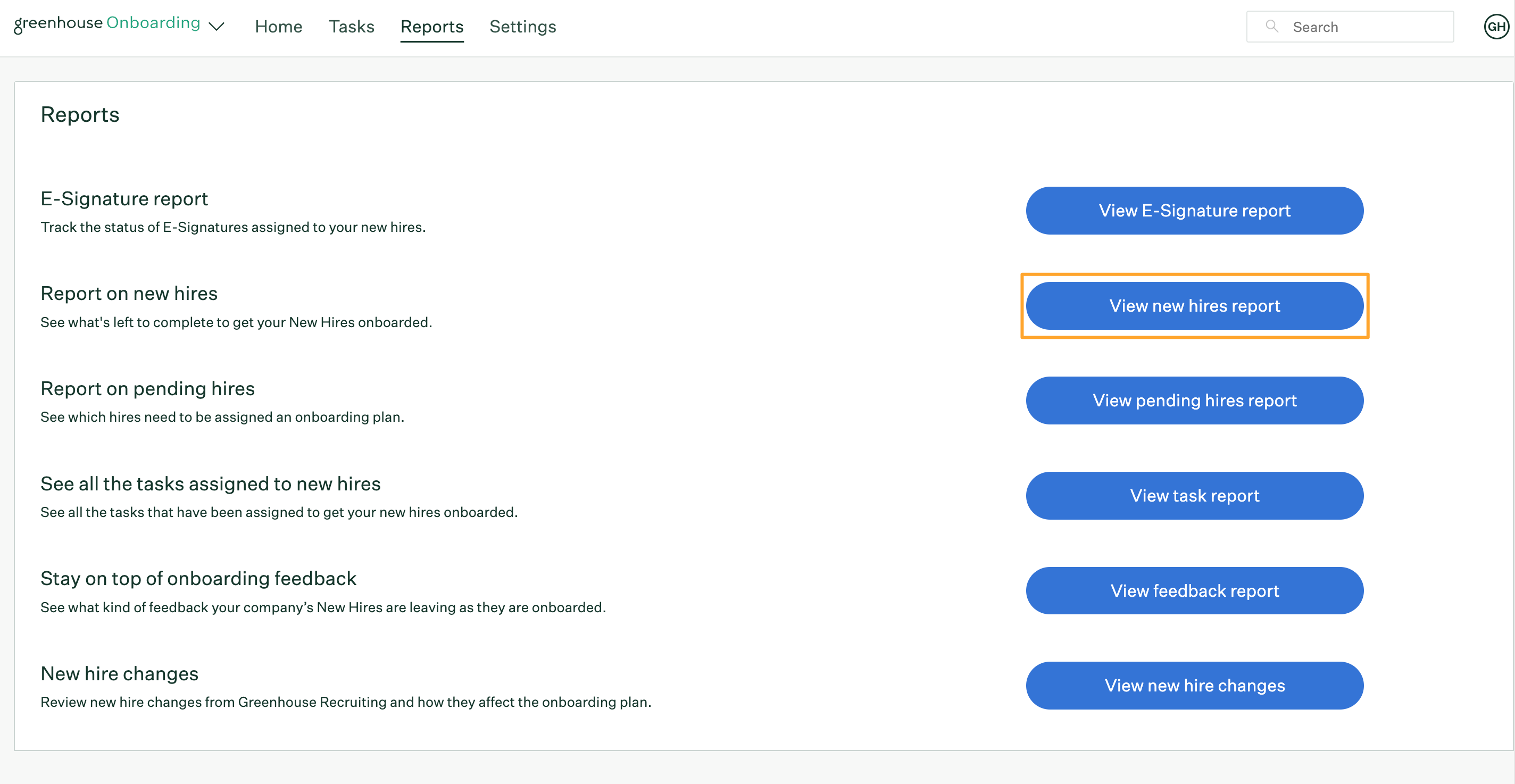 On the New Hires page, you'll find a list of all your organization's new hires.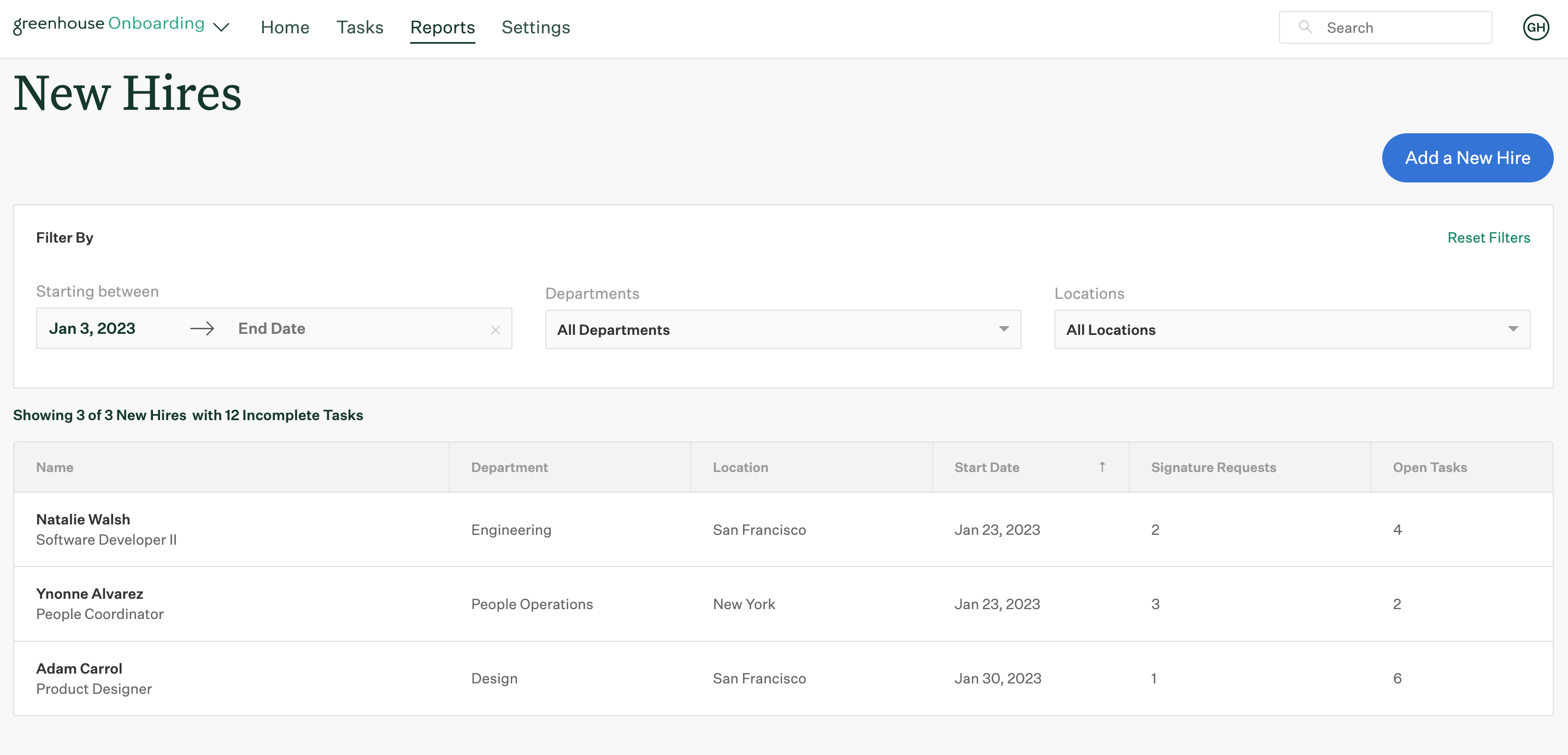 New hires report fields
| | |
| --- | --- |
| Field name | Field info |
| Name | Your new hire's name |
| Department | Your new hire's assigned department |
| Location | Your new hire's work location |
| Start Date | Your new hire's assigned start date |
| Signature Requests | The number of e-signature requests you've assigned to this new hire |
| Open Tasks | The number of tasks assigned to your new hire that are incomplete |
Note: The Signature Requests field is only available to the Greenhouse Onboarding subscription tier.
Filter new hires
You can filter your report for increased visibility to quickly find specific new hires who've joined your organization. In the Filter by panel, use any of the following filters to narrow your report results:
Note: You can make up to one selection for each report filter.
Click Reset Filters to clear your filter selections and see the entire list of new hires again.

Filter by start date
Use the Starting between filter to search for new hires who started at your organization during a specific time range.

Filter by department
Use the Departments filter to search for new hires in specific departments at your organization.

Filter by location
Use the Locations filter to search for new hires in specific office locations.

Add a new hire
You can also add new hires to your Greenhouse Onboarding account directly from the new hires report page.
Click Add a New Hire in the top right corner of the new hires report.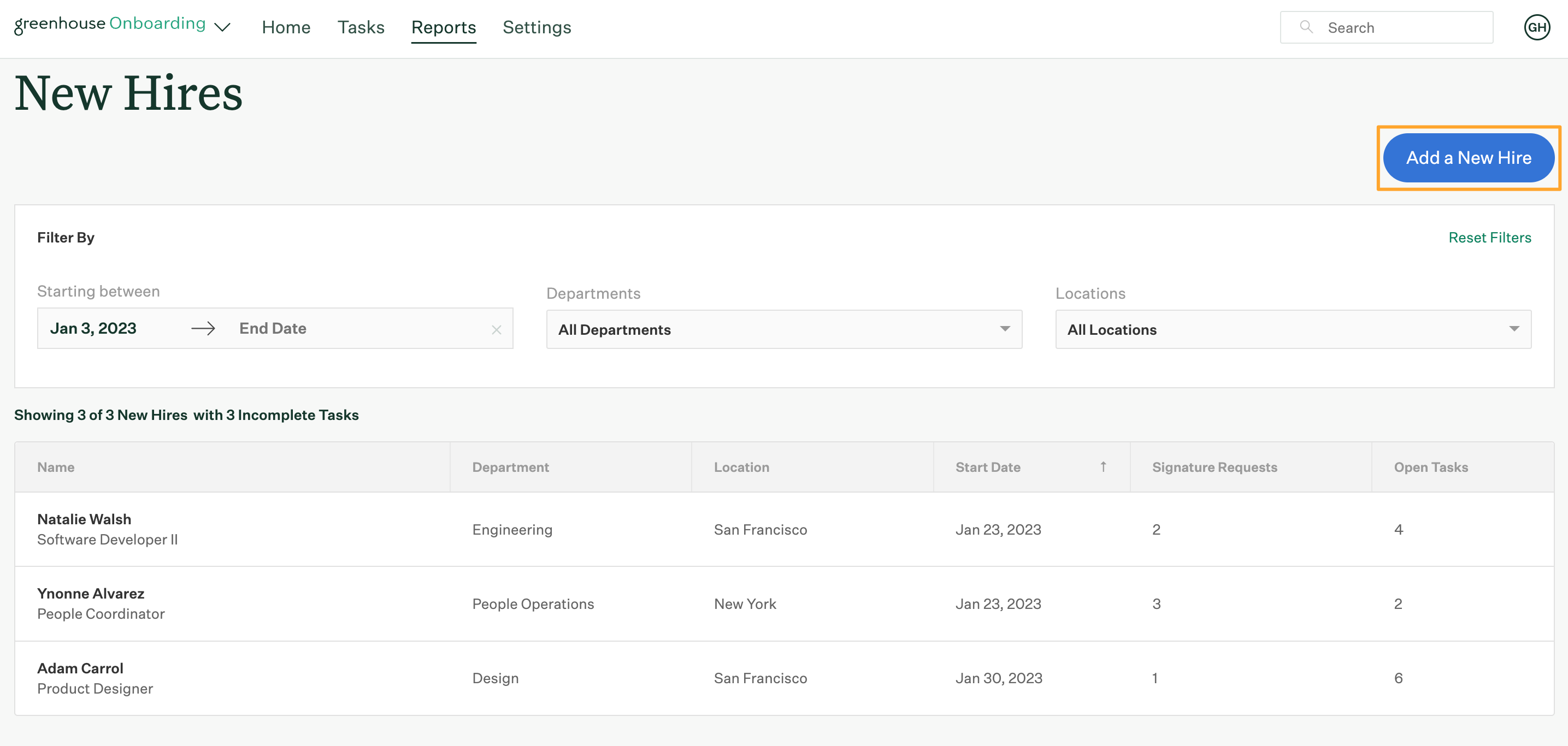 This will take you to the Add New Hire flow, where you'll create your new hire's employee profile and set up their onboarding plan.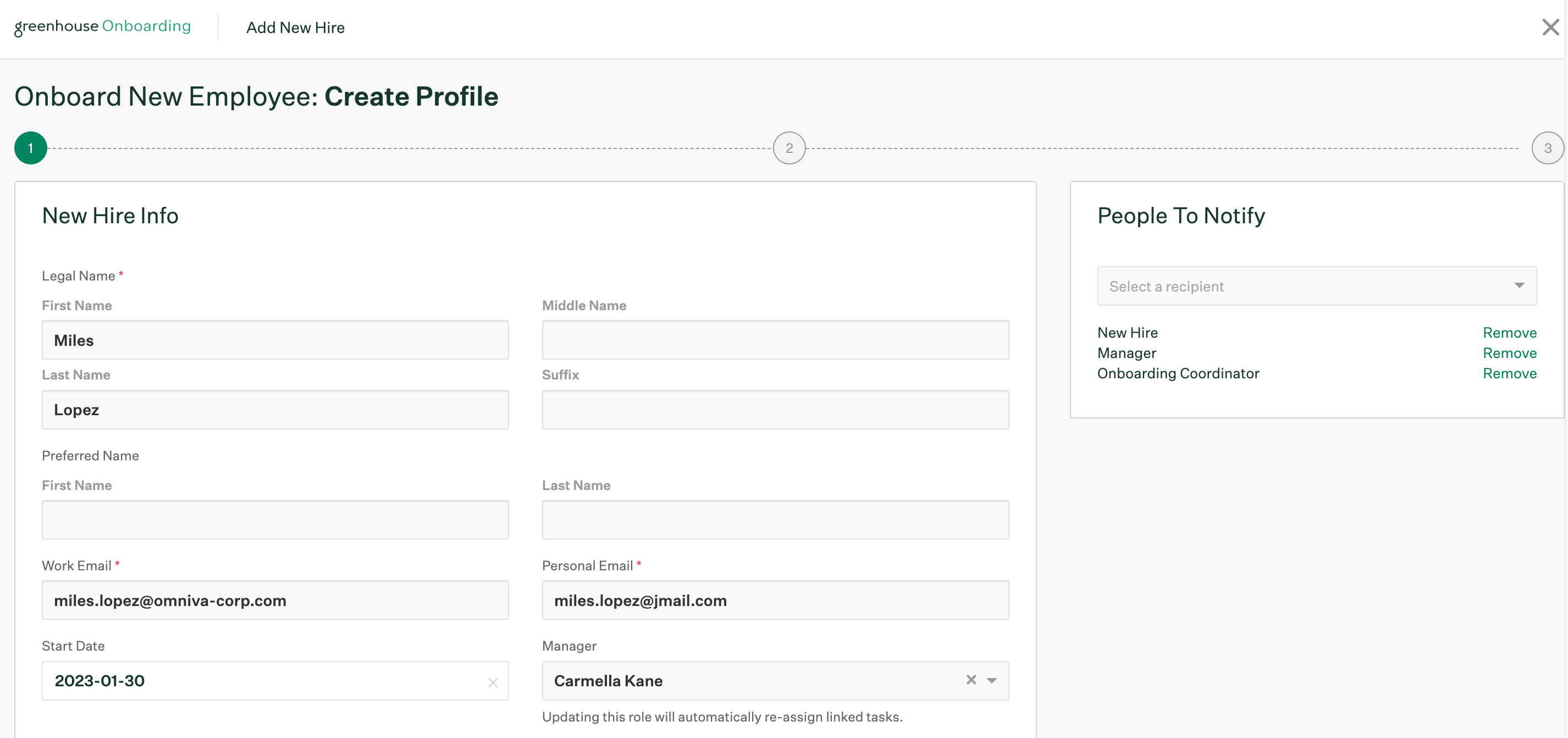 When you're finished, click Assign Plan to create your new hire's profile. Click Back to Home after you've reviewed the new hire summary.
The new hire you've added will now appear in your new hires report.