Question:
How do I delete a user from Greenhouse? 
Answer: 
You are unable to delete users from Greenhouse, however you can certainly disable them. 
To disable a user, take the following steps:
Go to the Configure tab
Go to Users
Find the user name either by searching their name or email address
Click into their profile 
Select 'Disable User' at the top righthand side of the screen (shown below)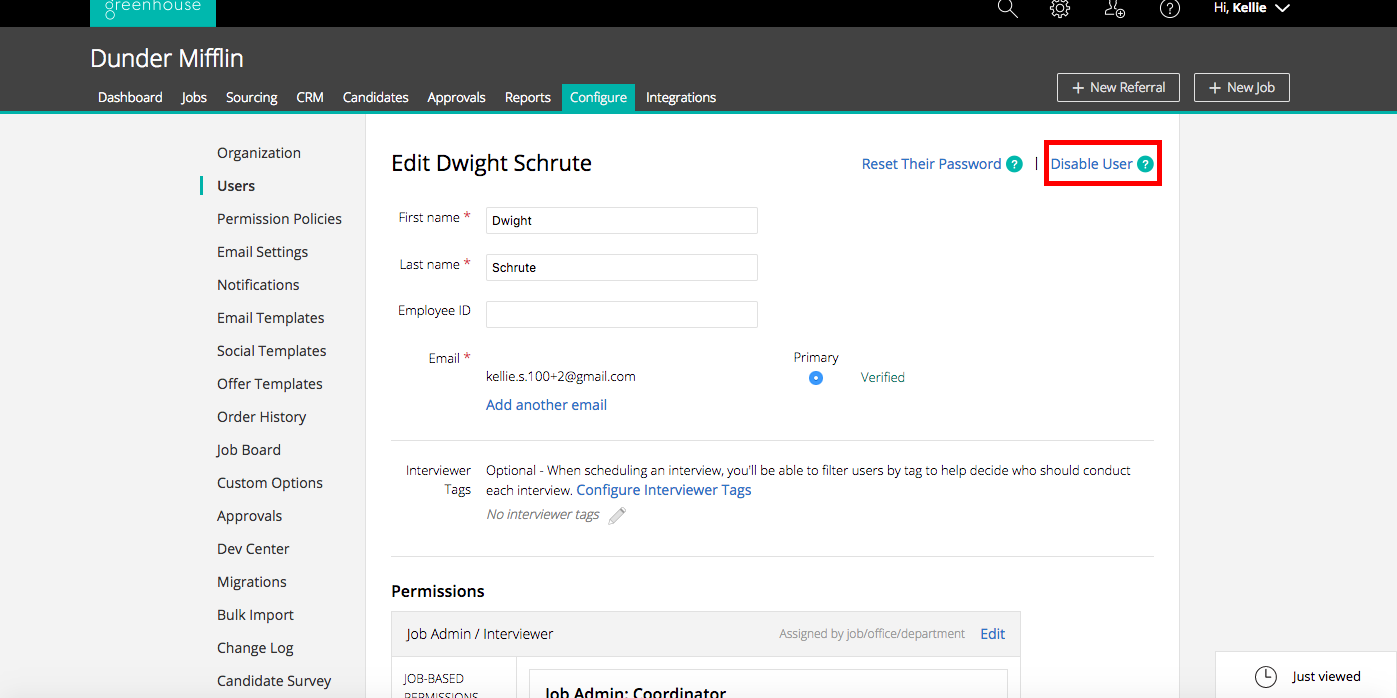 Note: You can always re-enable a user after they have been disabled.