Note: Re-enabling a disabled user can only be done by a user with Site Admin or Job Admin permission levels.
If you ever need to re-enable a disabled user, click on the Configure tab from your Dashboard and navigate to Users from the left-hand panel.
From the Users page, use the top panel to filter by Disabled Users. 

Find the disabled user you would like to re-enable and click on their profile.
From the user's profile, click on Activate User to re-enable their account in Greenhouse.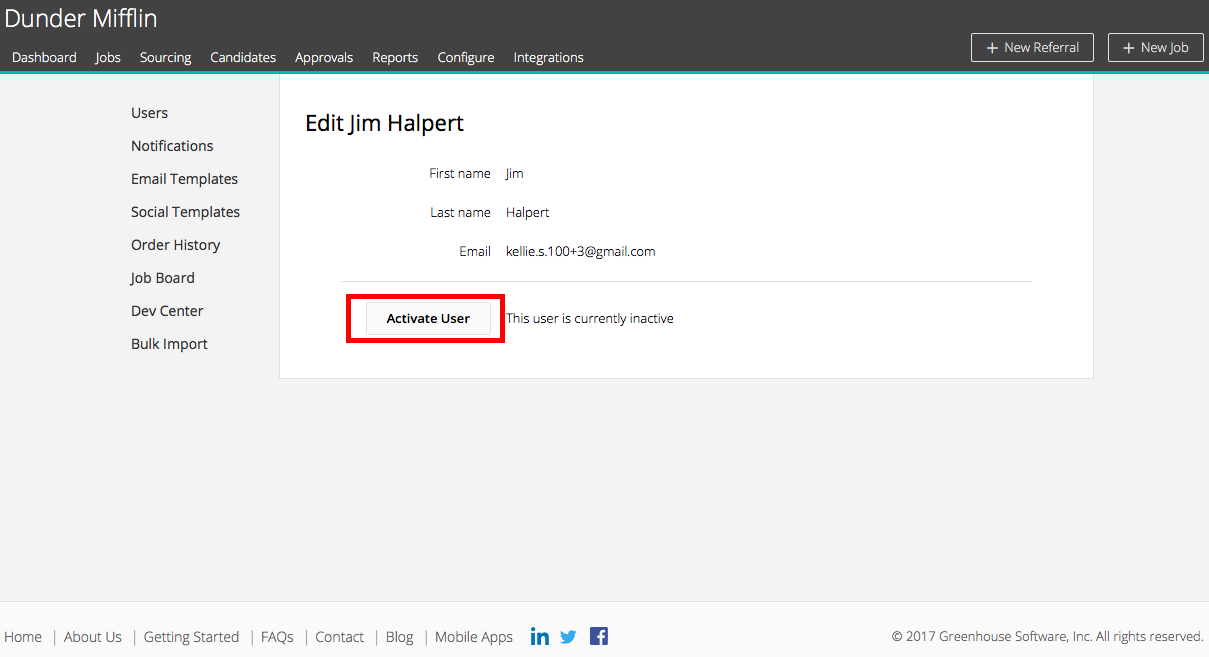 Keywords: [Disabled user, Disable user, Deactived user, Reactivate user]