In order to preserve your organization's historical data, you are unable to delete users from Greenhouse, however, you can certainly disable them if you wish.
To disable a user, click on the Configure tab from your Dashboard and navigate to Users from the the left-hand panel.
Select the user you wish to disable and click on their profile.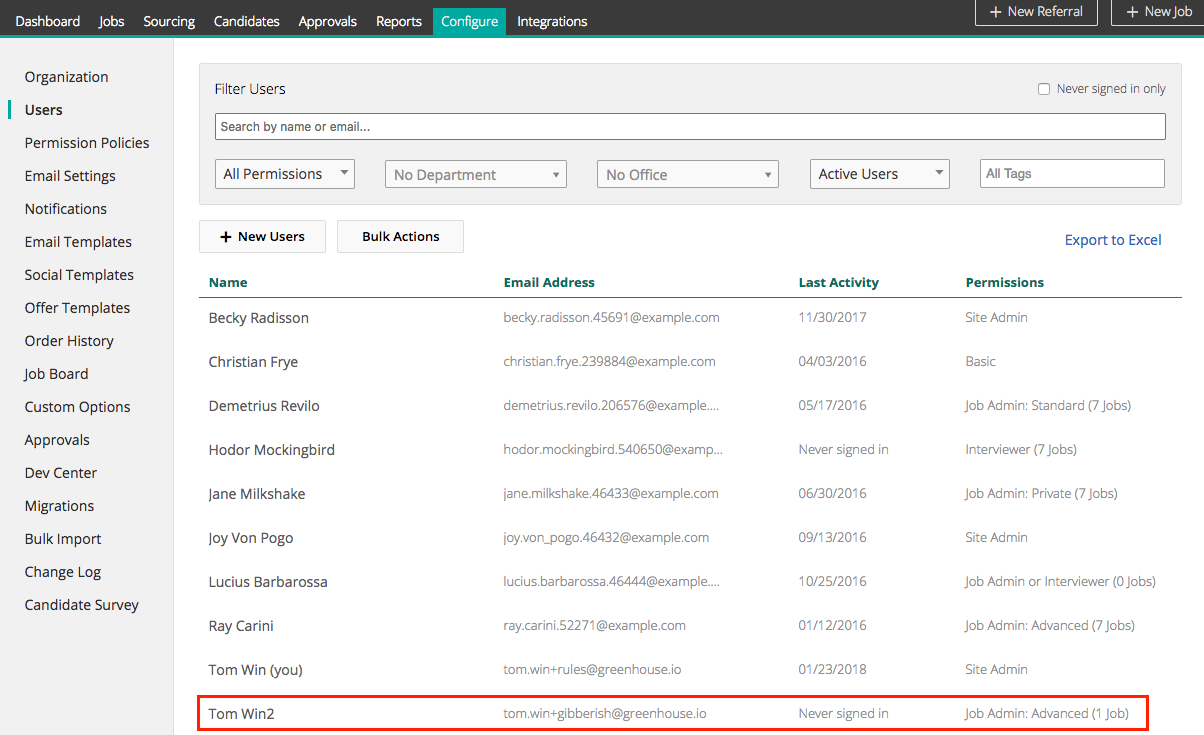 From the user's profile, click on Disable User.

The user will be disabled in Greenhouse. Any responsibilities assigned to the user will be recorded as historical data. This historical data is represented by a strikethrough in the user's name wherever that user had responsibilities.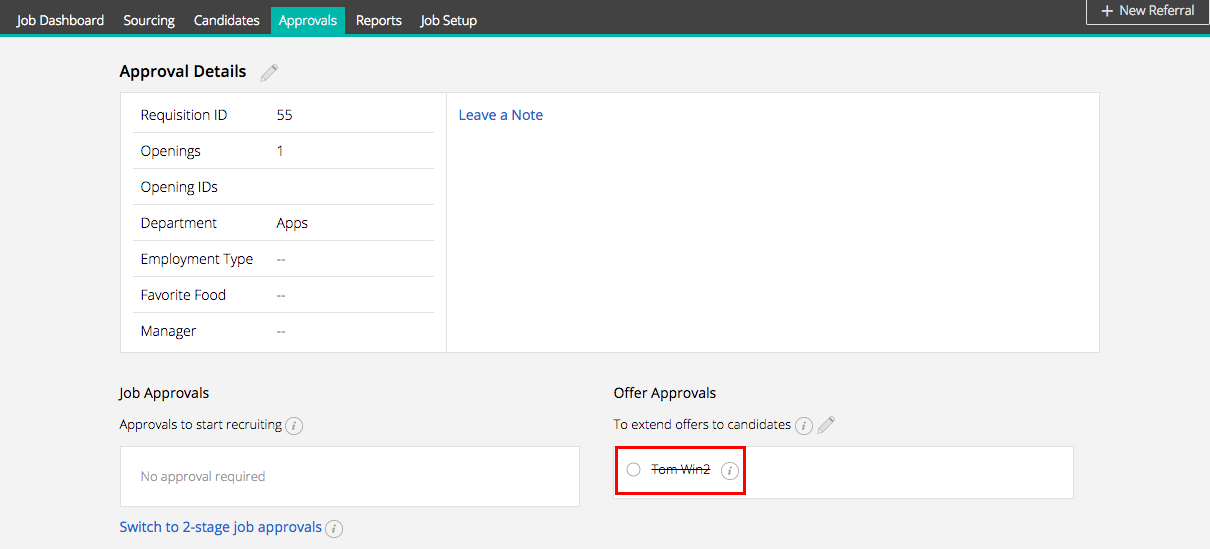 In the above example, the user was once an approver on this specific job. Once disabled, the user's name still appears as it did previously but now with a strikethrough in their name. 
If you ever need to re-enable a disabled user, please click here.