Permissions: Coordinators and Owners
Product tier: Available for Greenhouse Welcome and Greenhouse Onboarding subscription tiers
New hire responses to feedback questions will be automatically forwarded to the recipients you selected when creating the questions themselves. This article covers how to set up feedback notifications and assign recipients to be notified.
Add or remove feedback notification recipients
Add recipients to new feedback questions
You can select feedback notification recipients any time you create a new feedback question. Learn more about creating feedback questions for your new hires.
Add or remove recipients for existing feedback questions
You can also add or remove notification recipients for existing feedback questions.
Click Settings on your homepage navigation bar, then select Feedback from the left panel of the Settings page.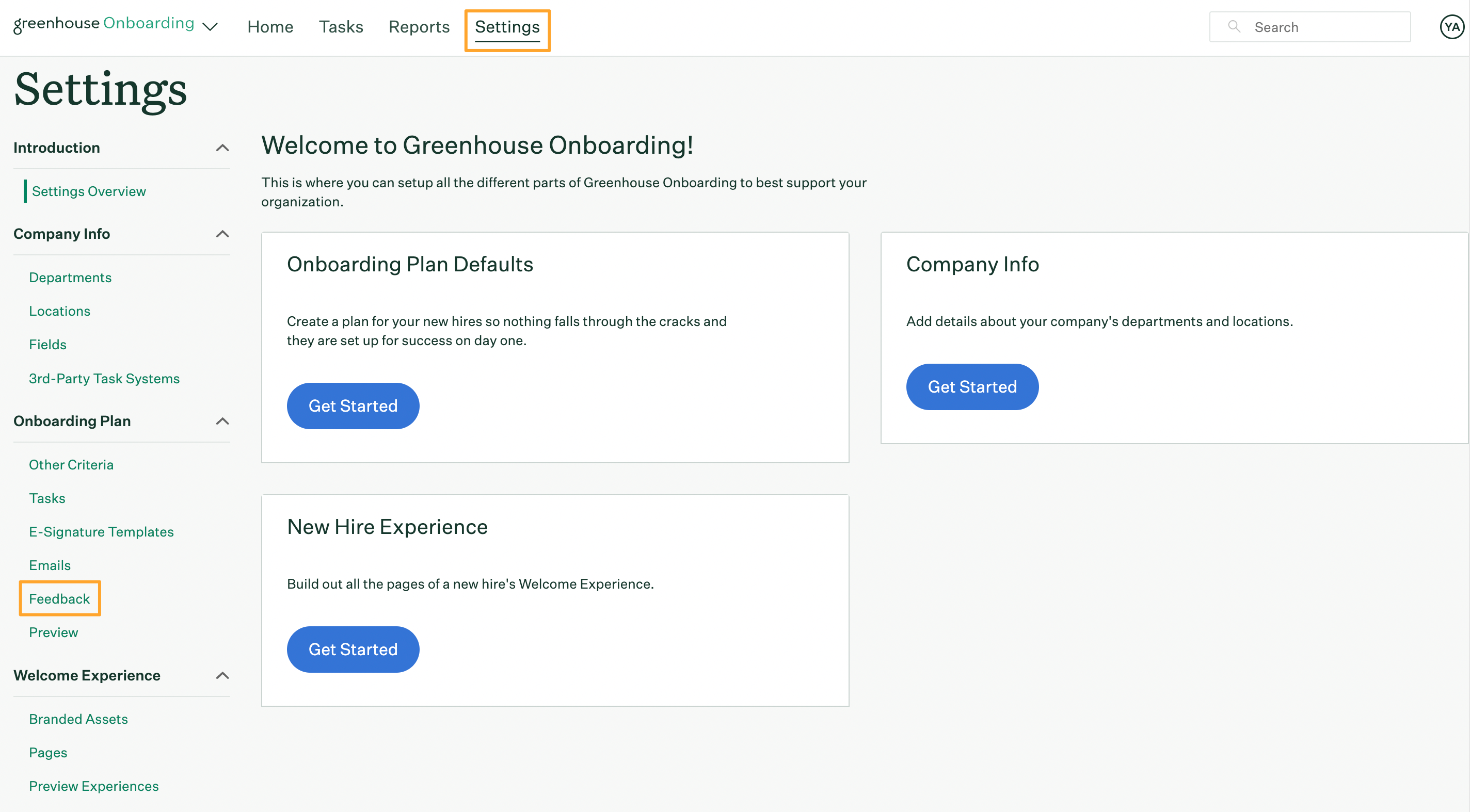 On the Onboarding feedback page, click any question from your list of feedback questions to modify it.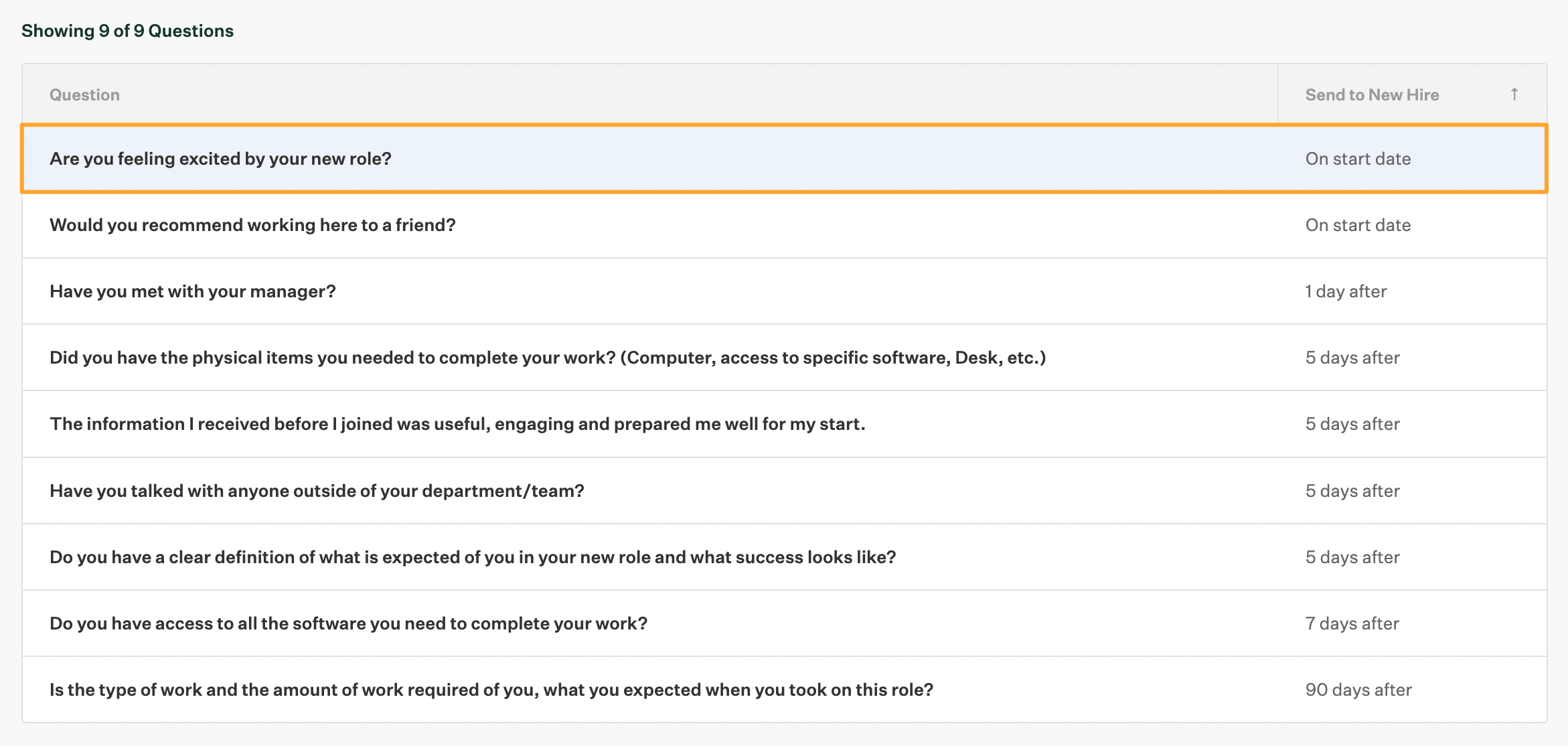 In the Edit Feedback Question window, use the Who should be notified when this is answered? field to set notification recipients.
Click the dropdown menu to select recipients from a list of users in your organization.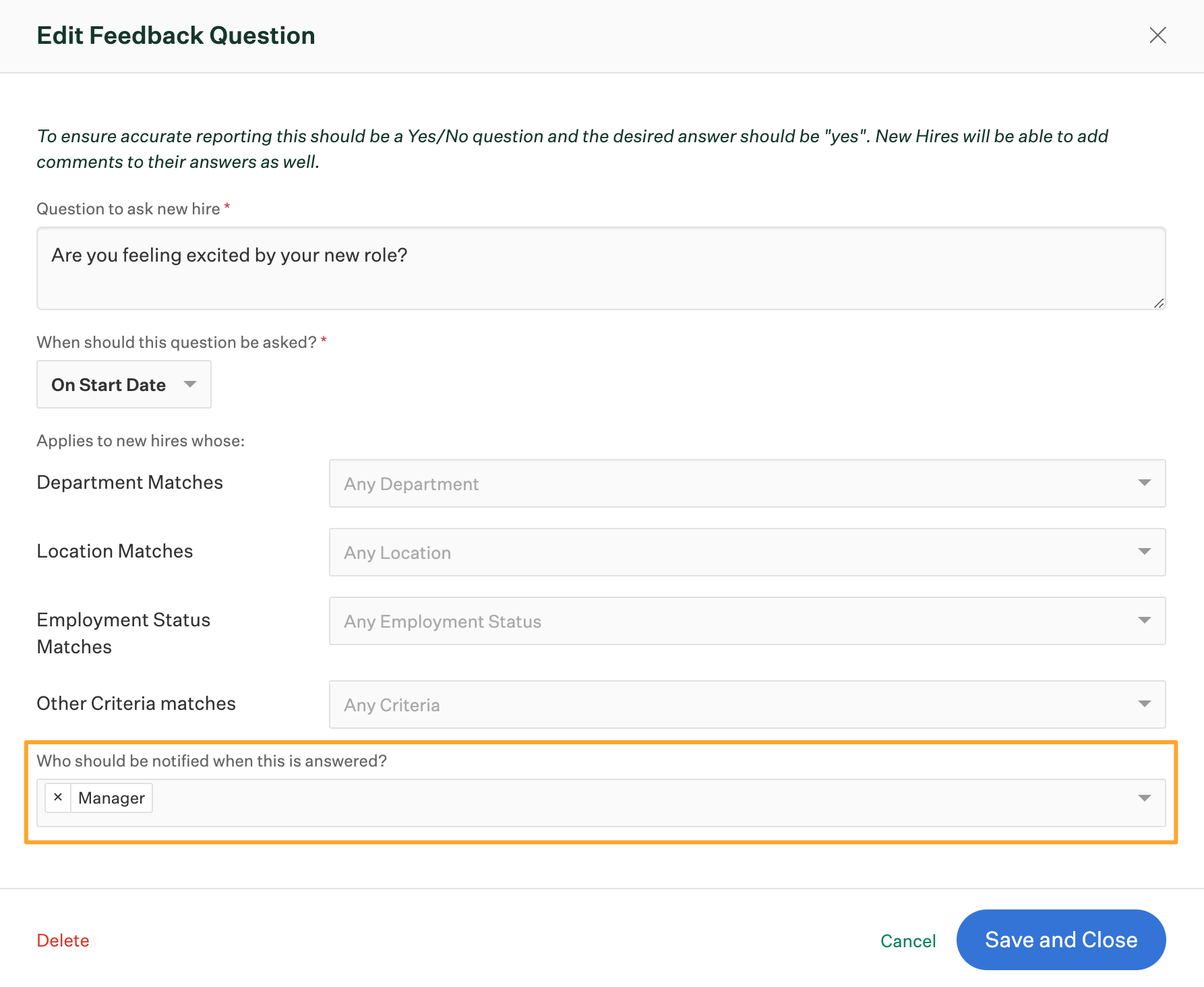 To remove a recipient, click the X icon next to their name.

When you're finished, click Save and Close.
Receiving feedback notifications
When a new hire answers a feedback question, your selected recipients will receive a notification in their inbox with the new hire's responses.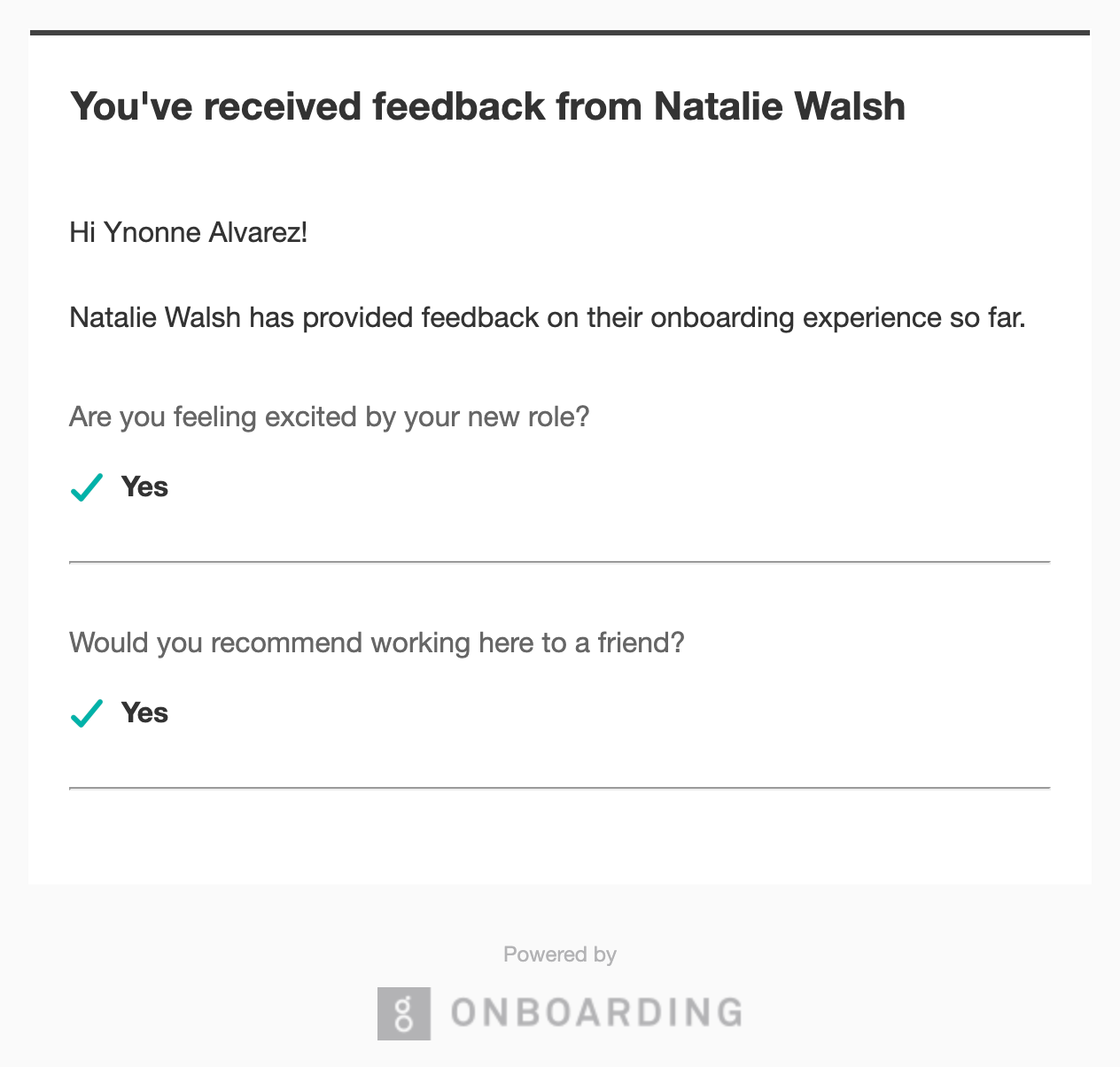 Additional resources