Surveying New Hires about their onboarding experience enables your team to learn how successful your onboarding program is and ways that it can be improved. With Greenhouse Onboarding's Feedback feature, you can create automated questions for new hires and report on this data to improve your Onboarding process.
Create a New Feedback Question
Click Settings on the navigation bar and select Feedback from the left-hand panel.
To create a custom Feedback question, click Add a Question.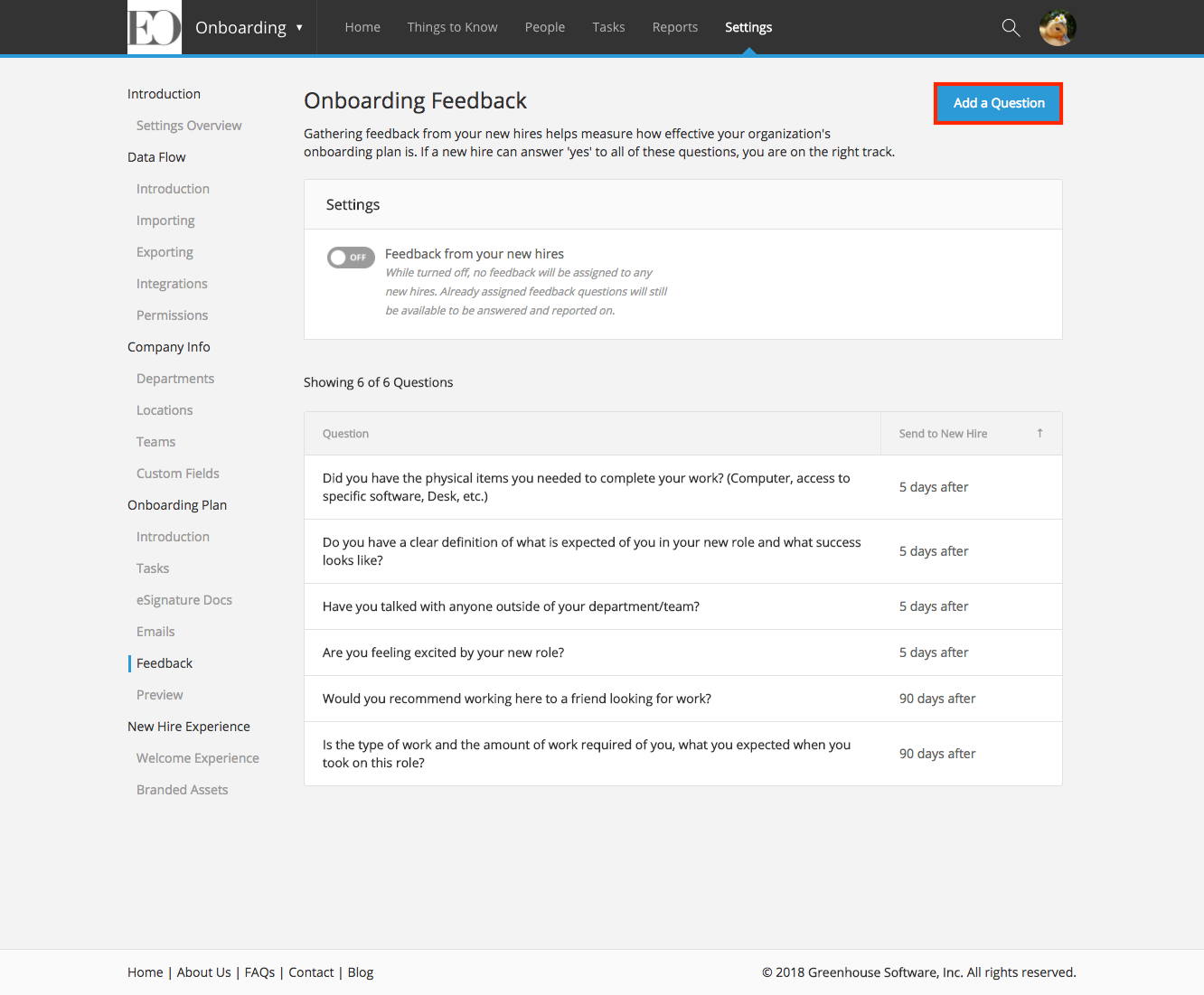 From the New Feedback Question dialog box, type in a Yes/No question where the desirable answer is 'Yes' (i.e. Do you feel confident that you have the necessary tools to be successful in your new role?) The New Hire will be able to add additional comments during the survey.
Schedule when the question will posed to the New Hire by either selecting On Start Date or Custom from the When should this question be asked? drop-down menu. If you choose Custom, input the amount of days after the start date for when you would like the question asked to the New Hire.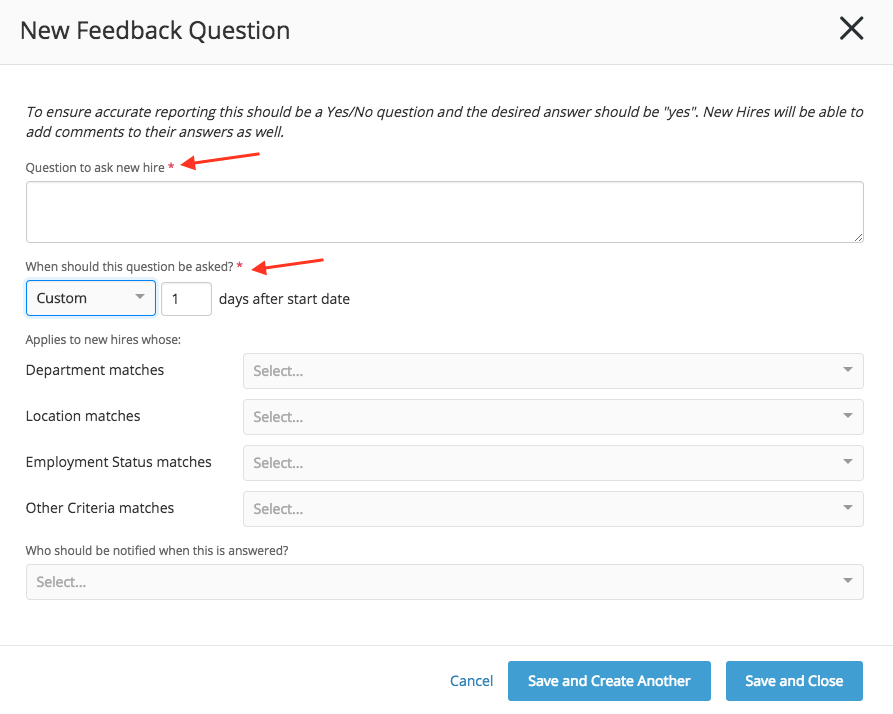 You can also apply rules to the Feedback Question so that it can be assigned to only New Hires that match certain criteria. Rules applied to the Feedback question can be specified by department, location, employment status and a variety of other situations that may occur. Navigate to the drop-down menu beside a category and select the rules you would like to apply. You can apply as many rules in each category as necessary.
Likewise, you can also specify who should be notified of New Hire responses to a Feedback Question. To do so, click on the drop-down menu under Who should be notified when this is answered? and select the appropriate person who should be notified.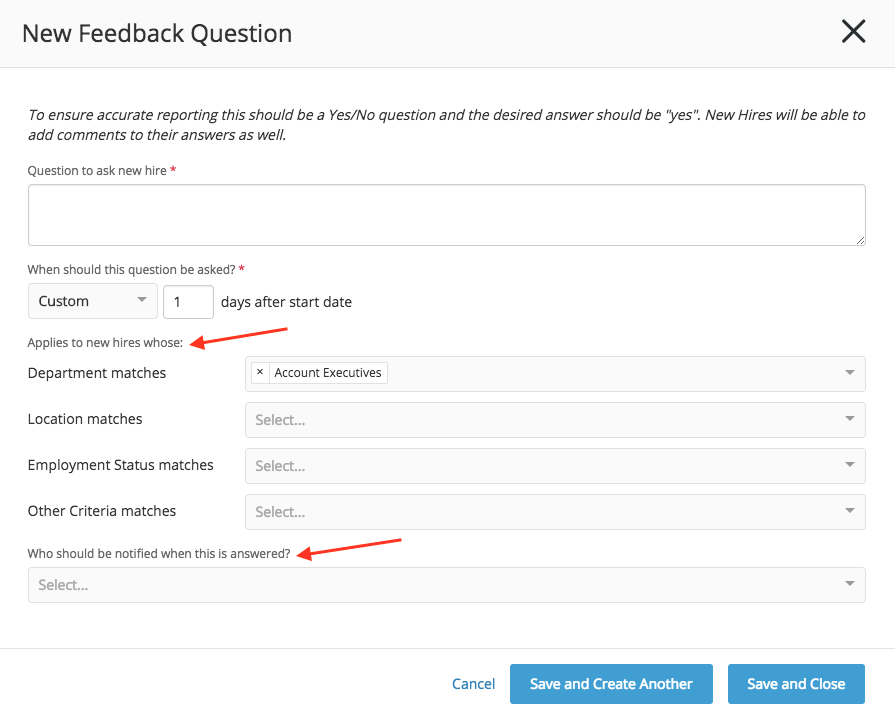 Once you have finished, click on Save and Create Another to configure another custom Feedback question or Save and Close to return.
New Hires will be notified by email at the specified schedule and according to the rules applied to the Feedback Question. When the question is answered and submitted by the New Hire, an email will be sent to anyone selected under the Who should be notified when this is answered? field. Aggregate data of responses can be found here.