After a self-scheduling request has been sent, you can easily cancel or delete it on the candidate's page.
Cancel a pending self-schedule request
If a candidate has been sent a self-schedule request but has not yet completed it, you can easily remove the request by clicking Cancel.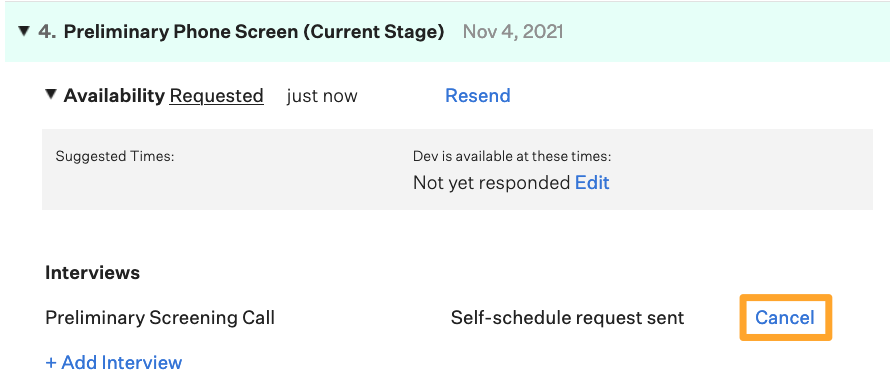 Note: Canceling a pending request will not remove the request from the candidate's inbox. Instead, it will deactivate the link so they will not be able to complete the self-schedule request.
Cancel a self-scheduled interview
Once the self-schedule request is completed, the interview will appear on the candidate's profile identically to if it were scheduled manually.
To cancel or reschedule this interview, click Update to modify the interview, and select the Delete button in the bottom left corner of the page.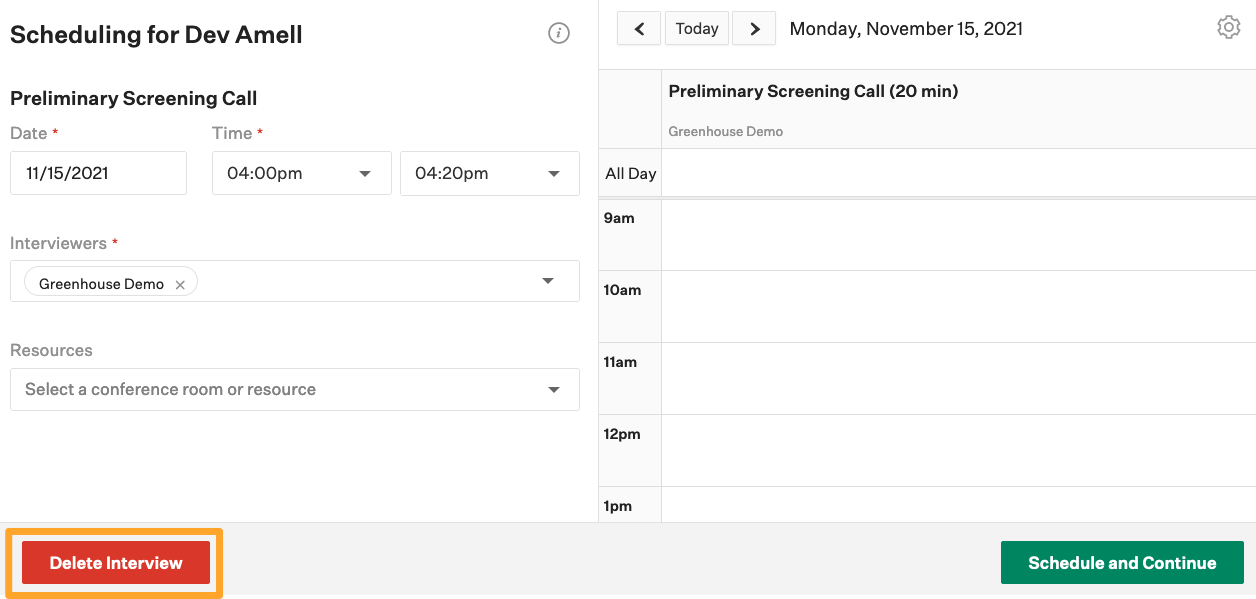 If you want to reschedule the interview, enter the new time in the available fields.
To have the candidate complete a new self-schedule request, cancel the interview and send them a new self-schedule request using the steps outlined here.
Click here for more information on deleting interviews.
Related topics
Candidate self-scheduling setup