Permissions: --
Product tier: Available to all subscription tiers
Your Greenhouse data is essential to making good hiring decisions for your organization. While the Report Builder can be used to make customized and in-depth reports on specific subjects, Report Dashboards are a place to review important data related to Hiring Maturity and good hiring practices.
See the sections below for more information
Open the Report Dashboard
Select the ellipses icon from the top menu and choose Reports from the dropdown menu.

Click Dashboards on the left panel.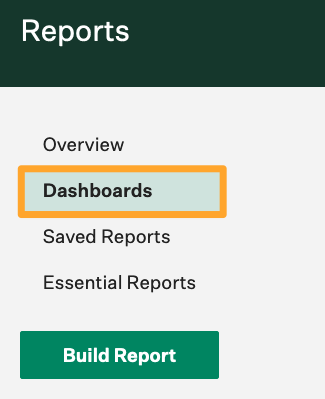 Navigate the Dashboard
When you land on the Report Dashboard, you'll see a group of widgets - or specific pieces of data that are relevant to the current dashboard. You may need to scroll to see the full view of the widgets.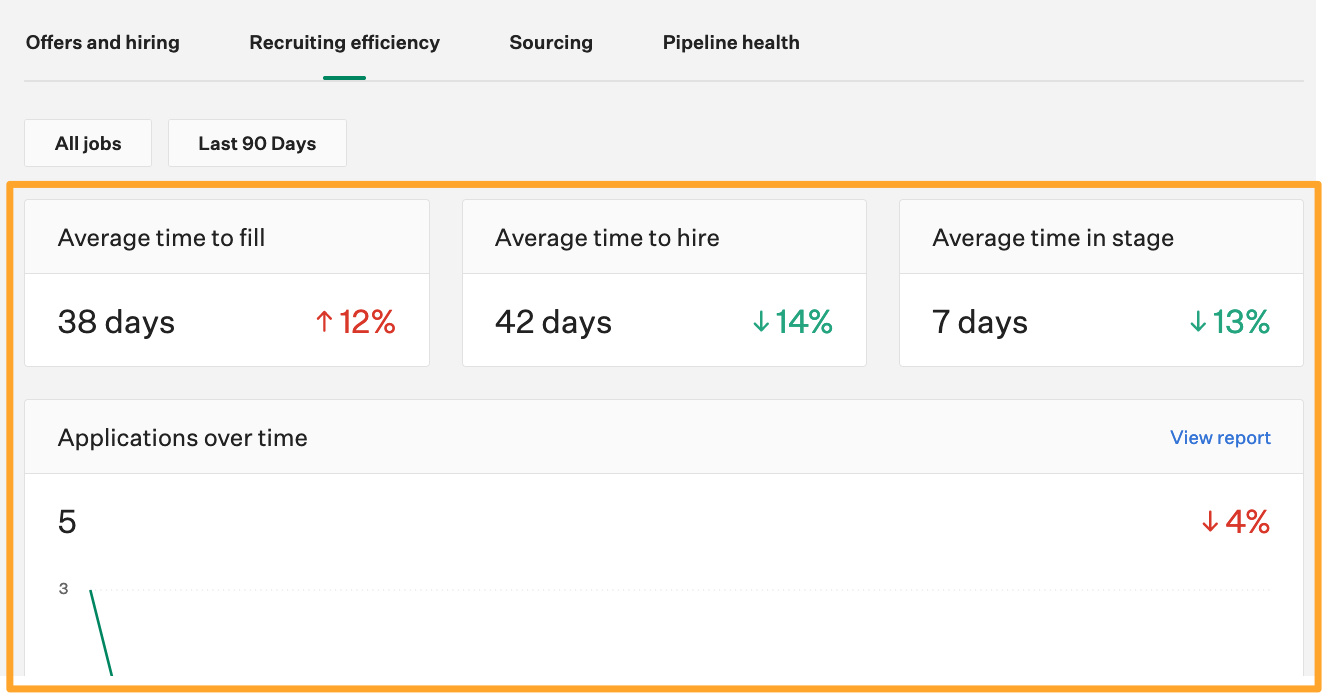 The Report Dashboard contains tabs across the top of the page. These tabs each contain unique widgets based on their topic area. You can select the different tabs to see a different dashboard view.

If needed, you can filter the data on the Dashboard by using the filters at the top of the page.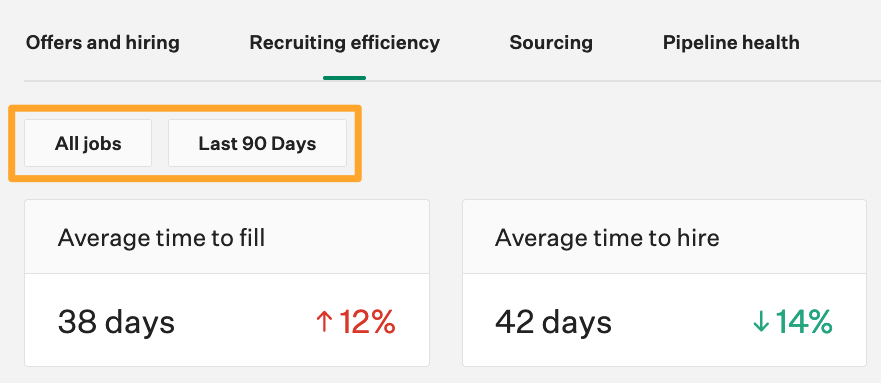 Since widgets only show a snapshot of data, some widgets allow you to access the full report for related data. To view the full list of data for certain widgets, click View report in the top right corner of the box.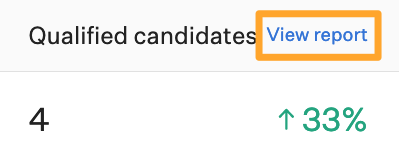 Dashboard widgets
Dashboard widgets contain specific snippets of data to help you get a clear picture of your hiring.
You can hover on a specific widget to learn more about how the value is calculated.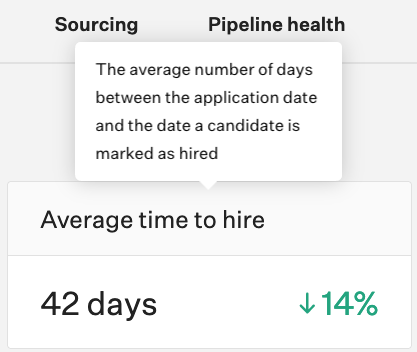 Note: Widgets are not configurable. For a fully configurable experience, check out the Report Builder.
Tab
Available widgets
Offers and hires

Offer acceptance rate

Average time to fill

Average time to hire

Offers extended

Offers accepted

Recruiting efficiency

Average time to fill

Average time to hire

Average time. in stage

Applications over time

Sourcing

Referrals submitted

Prospects added

Internal applicants

Applications over time

Candidates by Sourcing Strategy

Hires by Sourcing Strategy

Pipeline health

Qualified candidates

Number of open openings

Number of open jobs

Applications over time

Pipeline history