In an effort to improve our suite of products, Greenhouse Software regularly releases new product features, updates, and improvements. Stay up to date with what's new at Greenhouse by Following our release notes.
Find our releases for this week below:
Integrations
Bug fixes
In Greenhouse Recruiting, reopening a job from the Job Dashboard page didn't trigger the job_updated webhook as expected. We apologize for any trouble this caused your team.
The Yes/no text for questions like Keep job open? in the Accept Offer window didn't appear as expected.
Users encountered an error related to the Expires After date field when attempting to send Spark Hire tests to candidates in bulk.
When marking a candidate as hired, the Email a summary of this candidate to dropdown menu showed all user names as selectable. However, only users with permission to view private candidate information, private job information, and offers can actually receive this email. Please note that while any user name could be selected in this dropdown, Greenhouse Recruiting only sent the email to users with the appropriate permissions.
Clicking View All from the Jobs I'm Following panel displayed all jobs instead of just the jobs the user follows.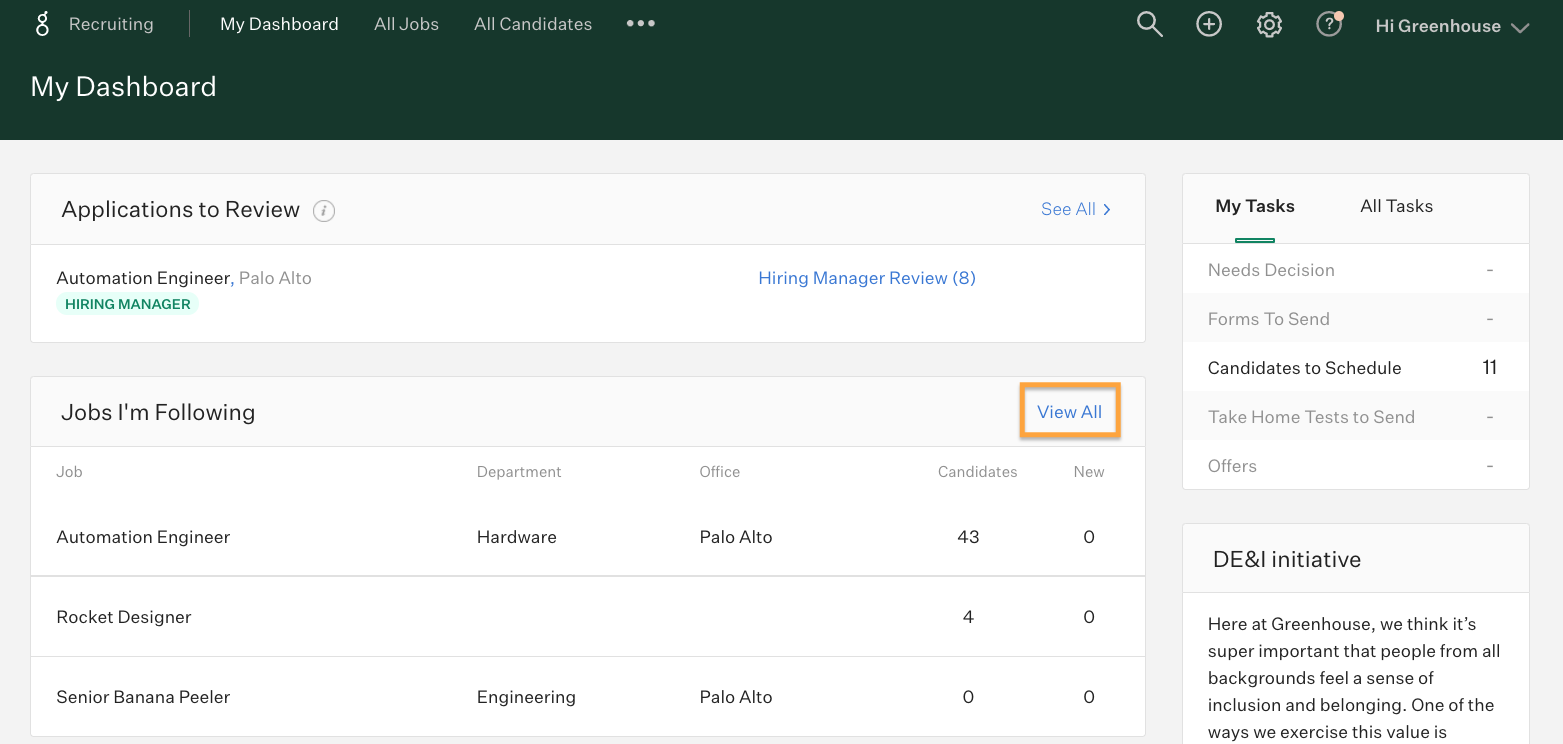 When creating a new job as a copy of an existing job, default interviewer tags in interview kits weren't copied to the new job as expected.