Ethyca's privacy management solution automates data privacy for your company through single-button Data Subject Request approval and fulfillment.
Greenhouse Recruiting's integration with Ethyca allows you to retrieve and delete candidate data when a current or former candidate requests to access or delete their data under the law (GDPR, CCPA, etc). In this article, we will cover how to:
Configure User Setup Permissions in Greenhouse Recruiting

Create a Harvest API Key for the Greenhouse/Ethyca Integration

Confirm the integration in your Ethyca Control Panel
Configure User Setup Permissions in Greenhouse Recruiting
In order to enable the Greenhouse/Ethyca integration, you will need the developer permission Can manage ALL organization's API Credentials.
Contact a Greenhouse user in your organization with Site Admin level permissions with the additional user-specific permission Can edit another user's advanced permissions to apply the API credential management permission to your account. Have the user with Site Admin level permissions edit your user account's permissions by navigating to the Configure icon

> Users > Your Name).

The user with Site Admin level permissions should navigate to the Permissions panel on your user page and expand the Developer Permissions dropdown menu.
Select Can manage ALL organization's API Credentials so that a check is in the checkbox. When finished, click Save.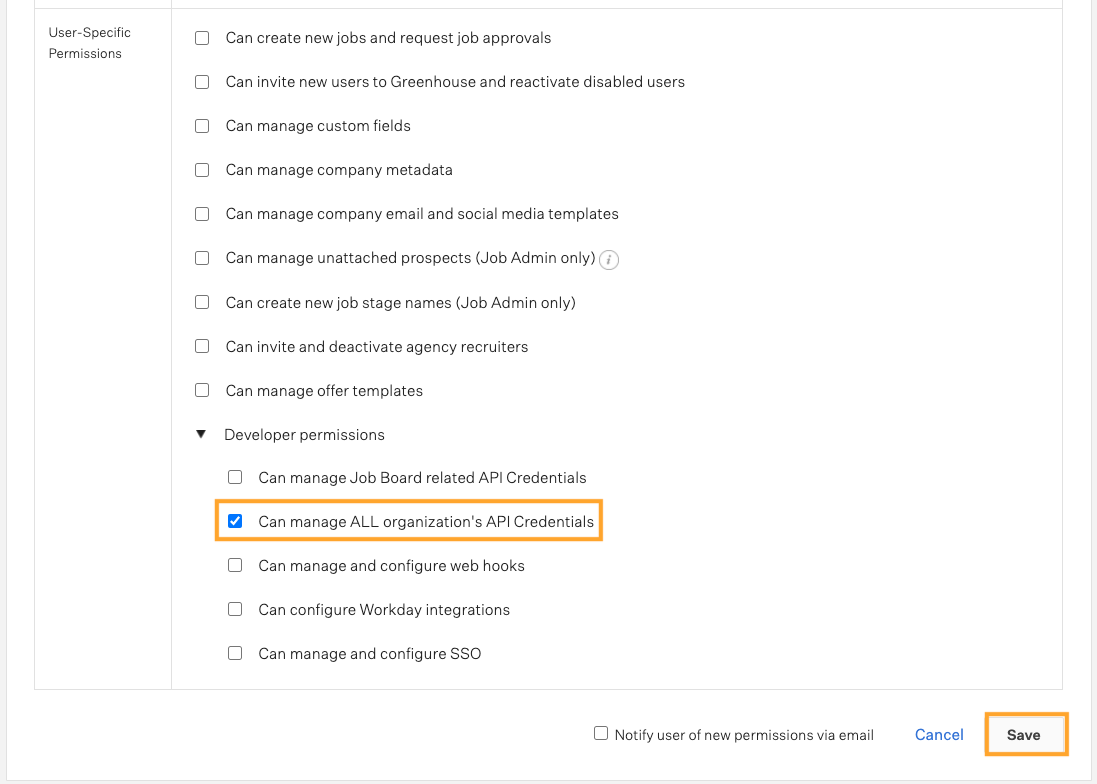 Repeat as necessary for any other user that should have access to set up the integration.
Create a Harvest API Key for the Greenhouse/Ethyca Integration
To create a Harvest API key for the integration, click on the Configure icon

in the upper right-hand corner. Navigate to Dev Center on the left-hand panel.
From the Dev Center page, click API Credential Management.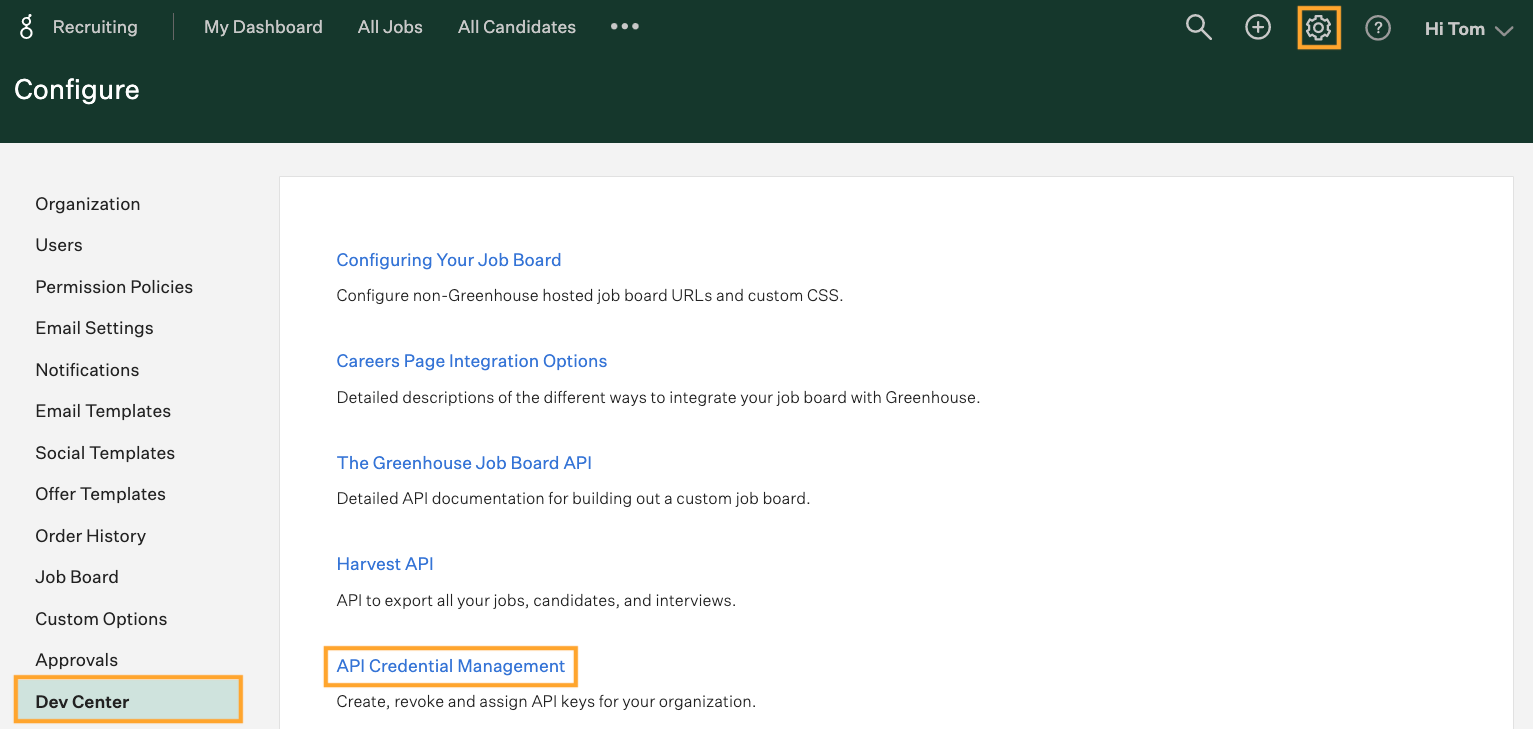 From the API Credential Management page, click Create New API Key to generate the API key for Ethyca.

In the Create New Credential dialog box, make the following selections:
API Type: Harvest

Partner: Ethyca

Description: Ethyca Privacy Management Harvest API Key
When finished, click Manage Permissions to generate the Harvest API key and automatically assign it the appropriate permissions required by Ethyca.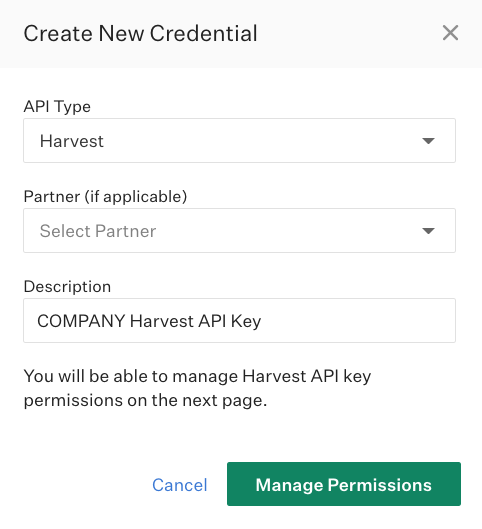 In the subsequent dialog box, click Copy to save your API key to your clipboard. Store the API key in a secure location to provide to Ethyca in the next step. Click I have stored the API Key once you have copied and saved the key.
Note: You cannot access the full API key again after clicking I have stored the API Key. If you lose your API key and need to access it later, you must create a new API key, provide it to the integration partner, and then revoke access to the original key.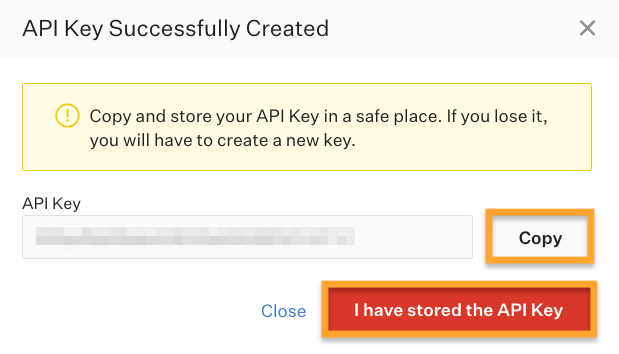 On the subsequent page, confirm the following permissions are assigned to your new API key:
Candidates

Users

EEOC

Jobs

Prospect Pool
When finished, click Update.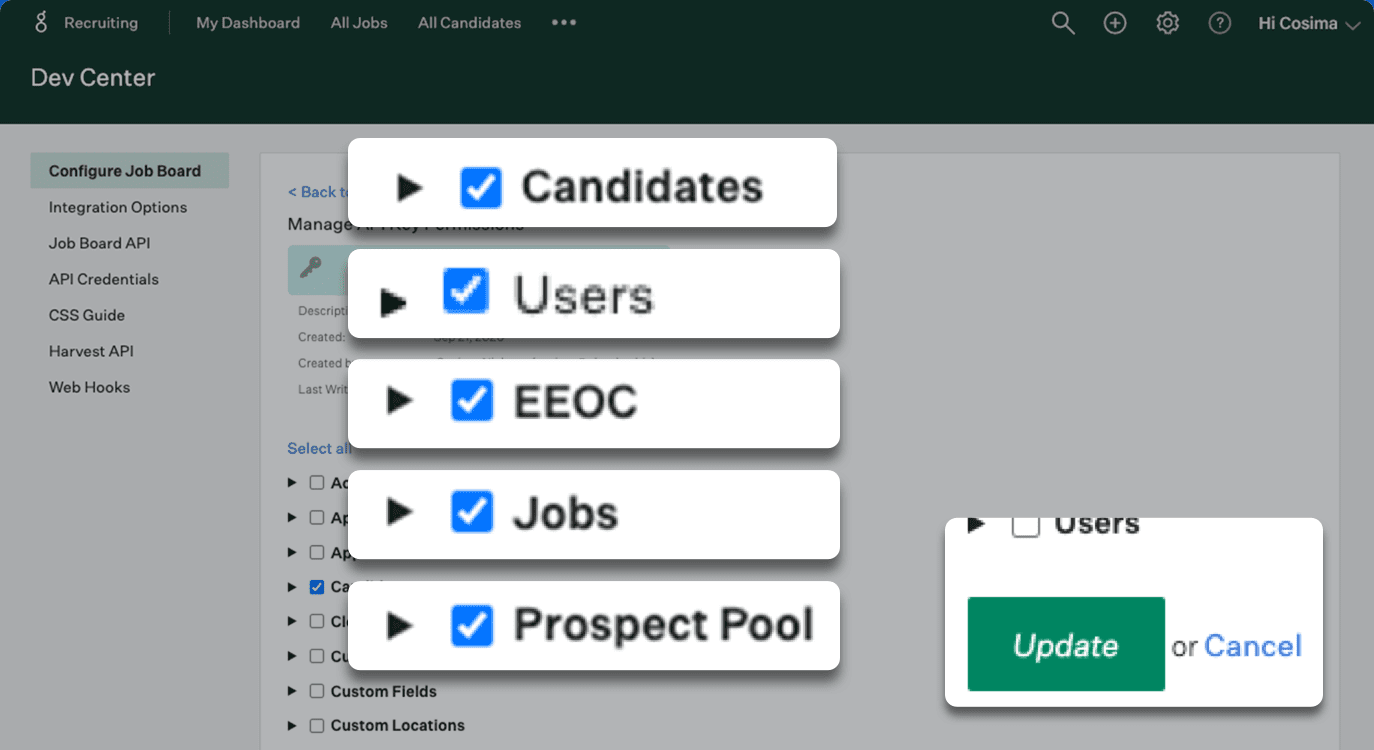 If any of the permissions above are not checked, place a check in the box next to the appropriate permission. Click Save when finished.
Your Harvest API key for the Greenhouse/Ethyca integration is created and configured. Provide your Harvest API key to your Ethyca onboarding team so they can set up the integration.
How to add a Greenhouse User to act on behalf of Ethyca
1. Select "users" in the left navigation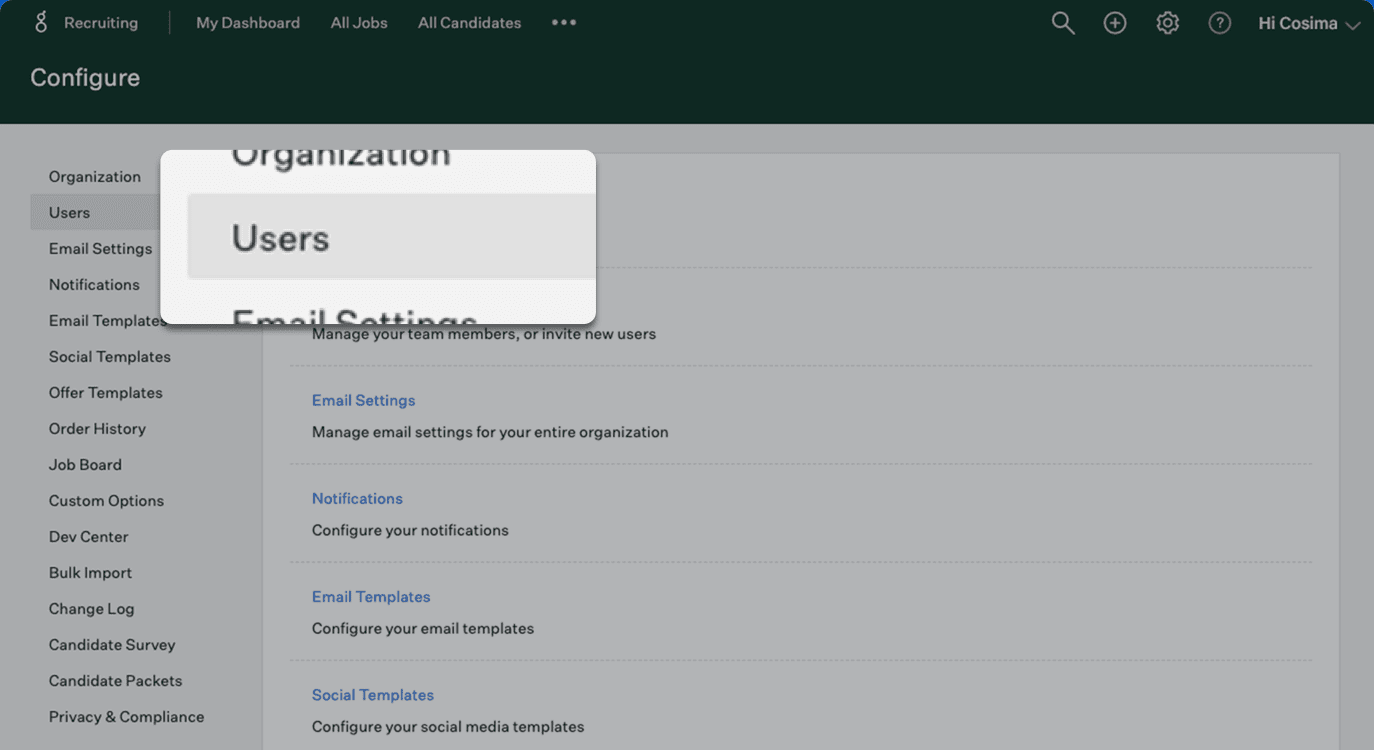 2. Click the button labeled "+ New Users" to add a new user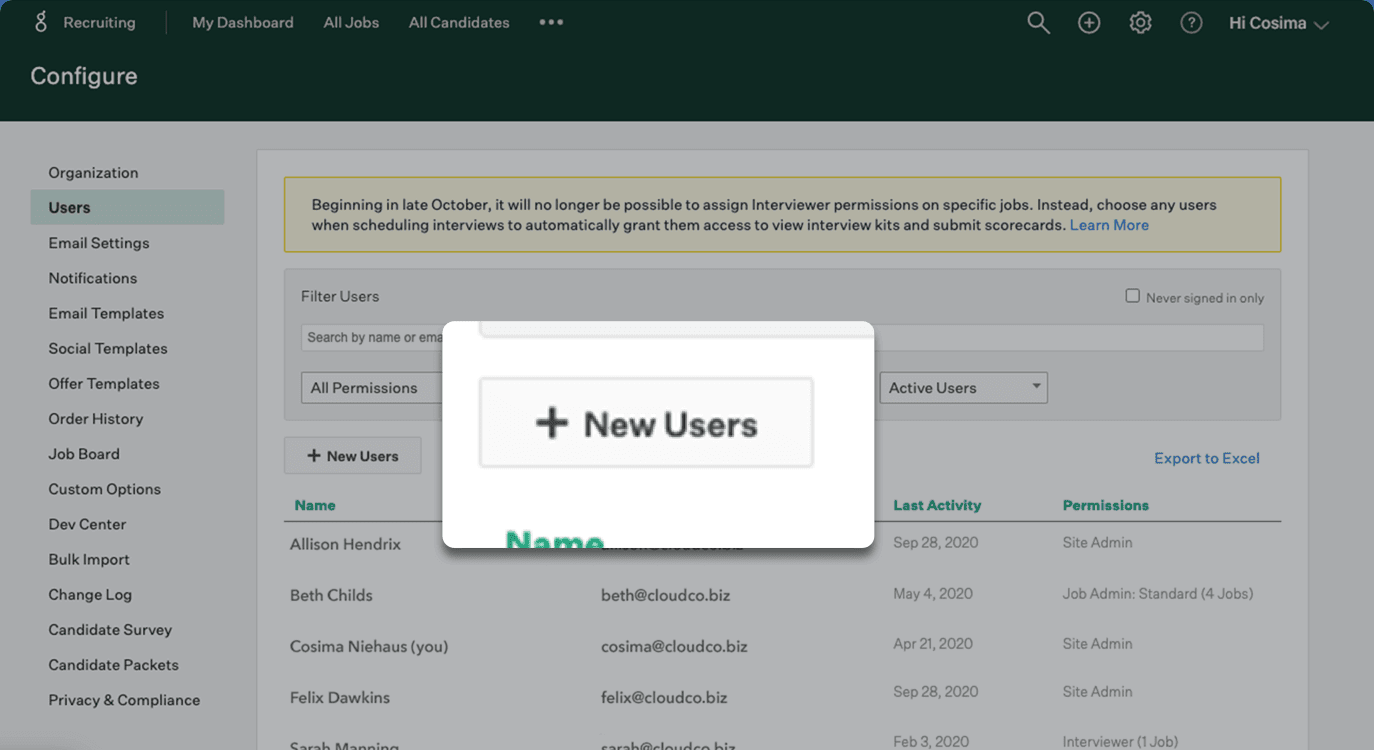 3. Add a new user to your Greenhouse account. You can either create a new email address for this account, such as integration-user@yourcompany.com, or use an existing email address that is not already connected to your Greenhouse account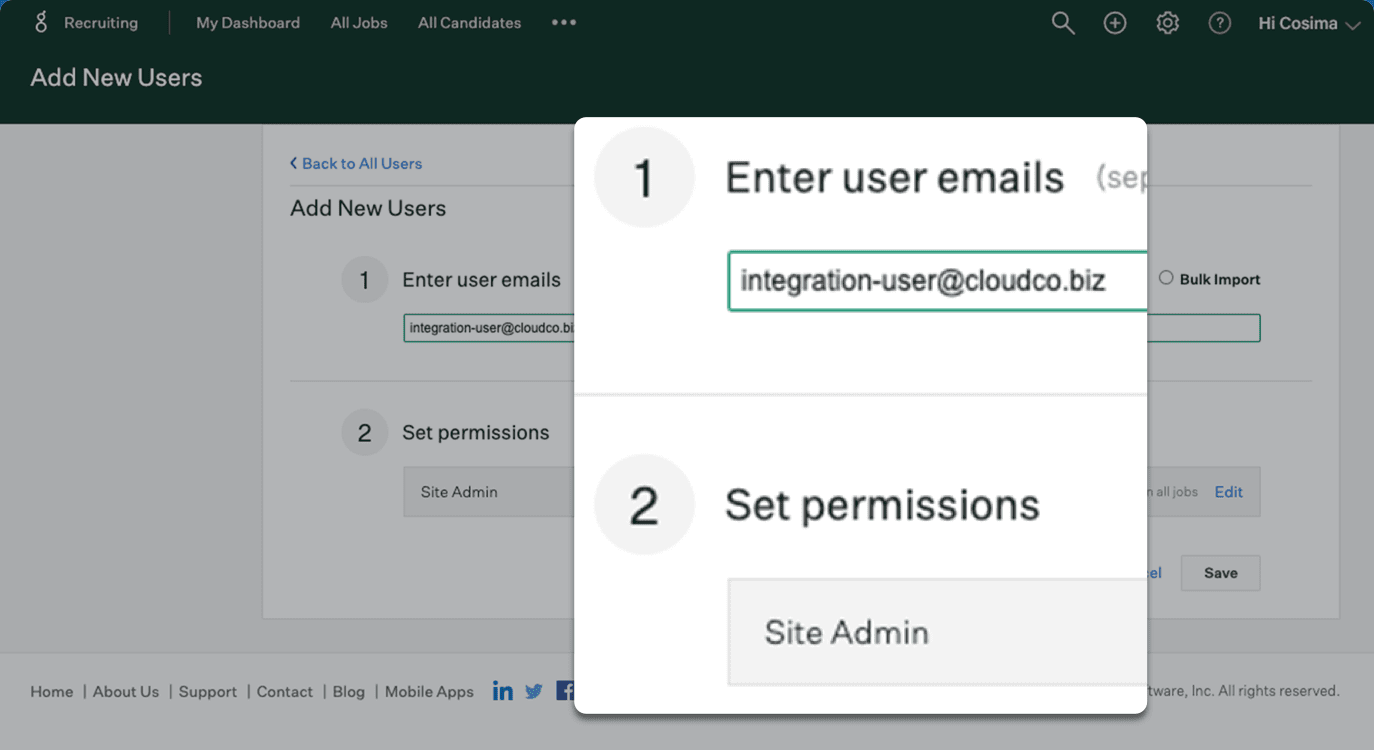 4. Go back to the list of all users and select the user you just created
5. The User ID is the number in the page URL. For example, if the URL shows app3.greenhouse.io/account/users/1234567890/edit, your User ID is 1234567890. Copy and paste this value into Ethyca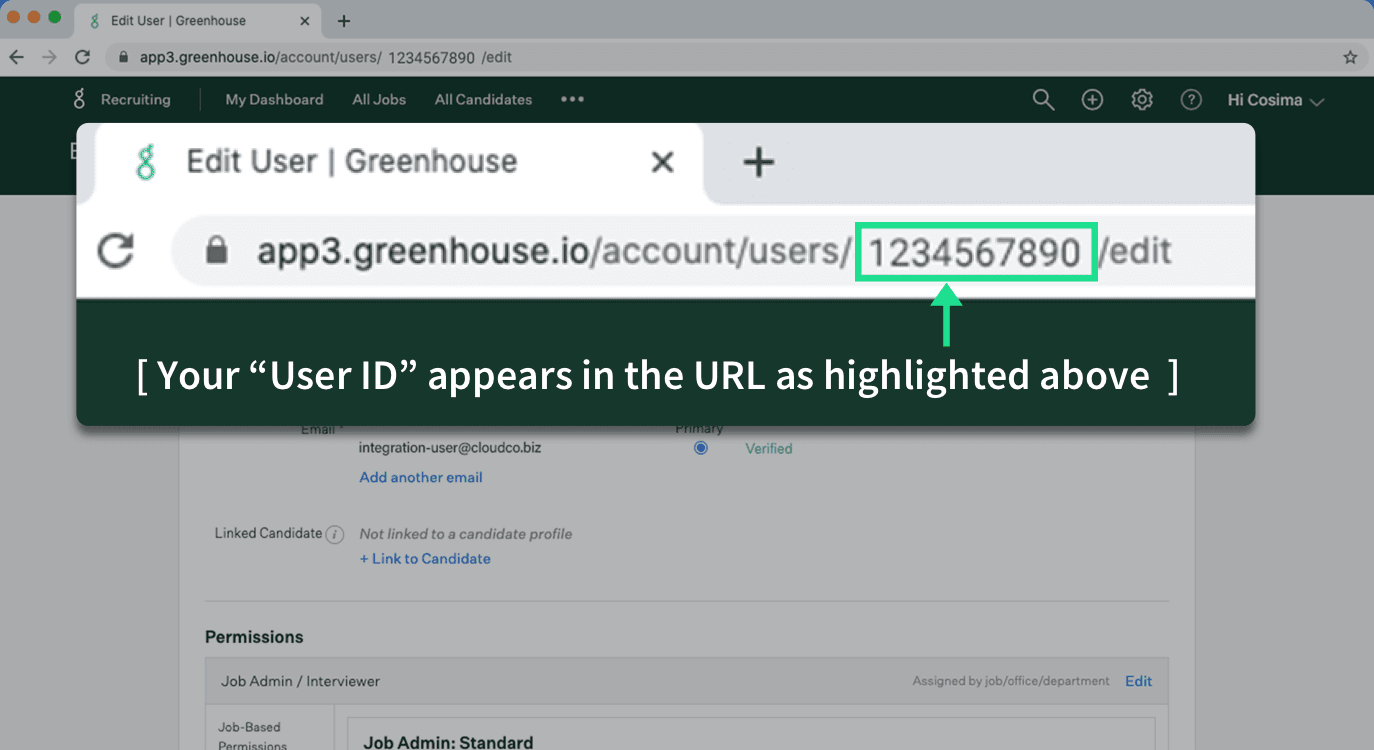 How to add the Greenhouse Integration to Ethyca
For your organization to be fully configured and privacy-compliant, you'll need to integrate each one of your business's Data Integrations with Ethyca.
To connect an Integration, you will want to go Integrations in the Ethyca Control Panel and follow the steps below:
Step 1) Select the blue ➕ icon to set up your first connection.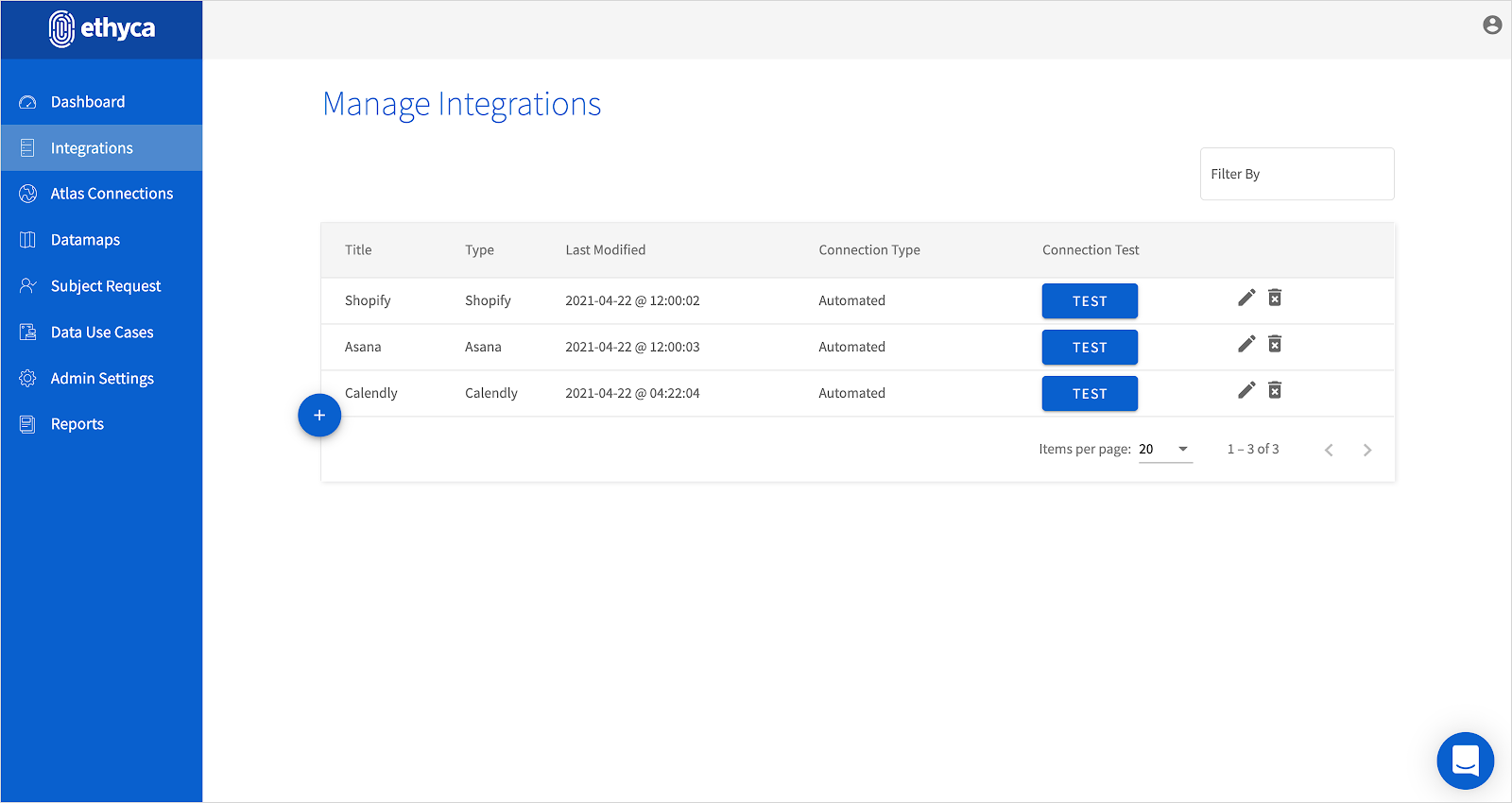 Step 2) Select the Greenhouse integration from our Integrations Library by typing into the Search Bar.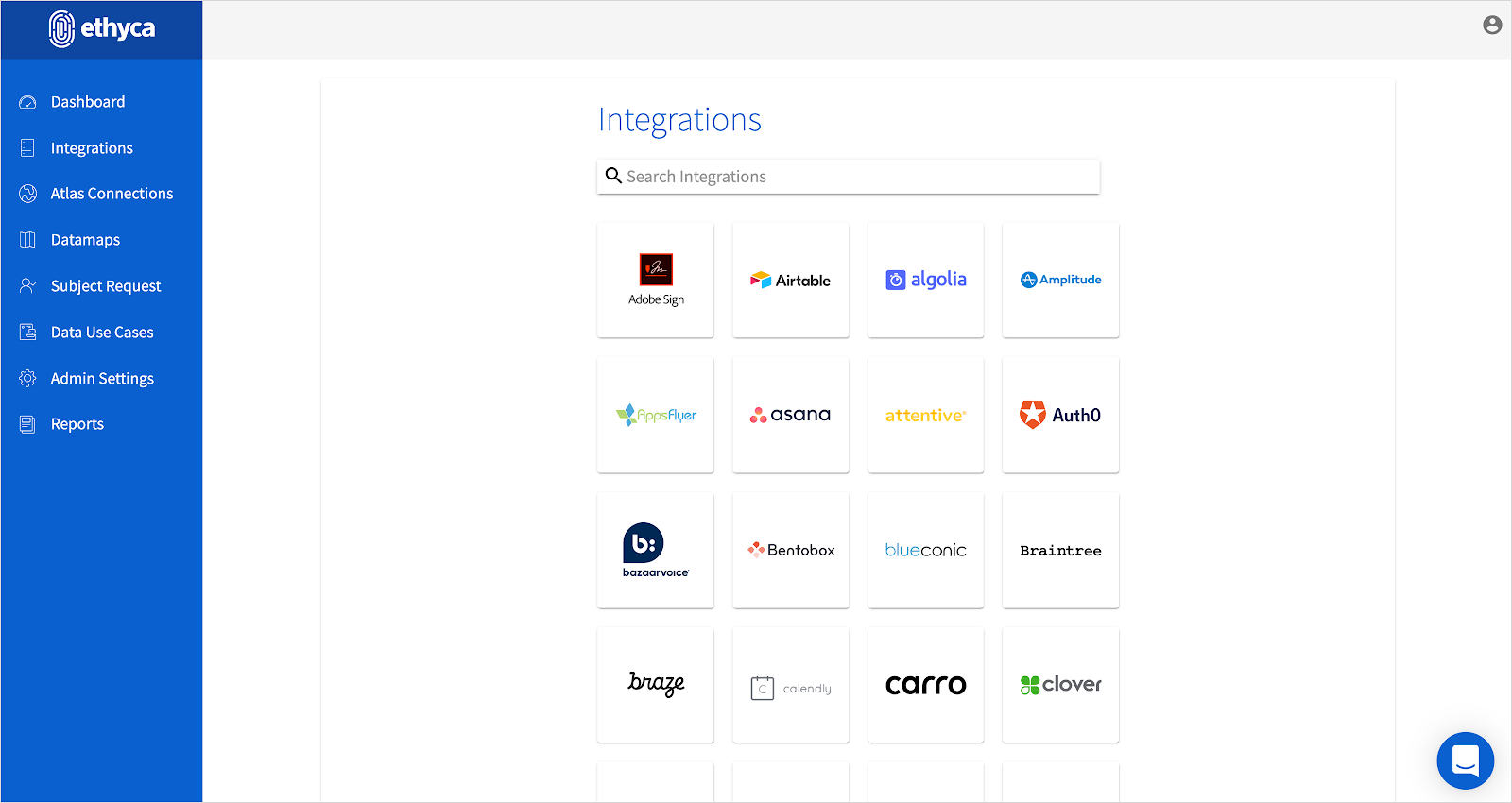 Step 3) Add the appropriate Connection Settings required for the selected Integration.
Copy and paste the User ID into the field "User ID" in Ethyca

Copy and paste your Harvest API Key into the field "API key" in Ethyca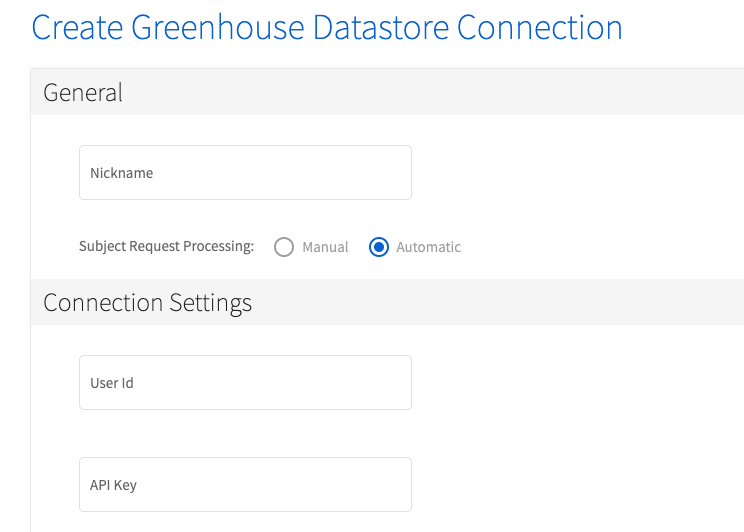 Need help?
Add any FAQ's regarding implementation pricing, common errors, etc.
Please contact support@ethyca.com for troubleshooting assistance regarding the integration.
---
Implementation Summary
Ethyca uses the following endpoint in Greenhouse to retrieve Personally Identifiable Information (PII) when a user submits a data subject request. See below for a summary of what Ethyca does with each endpoint:
| | | |
| --- | --- | --- |
| Endpoint | Download My Data (SAR) | Erase Me (Right to Forget) |
| Candidate | Yes | Yes |
Because Greenhouse is an applicant tracking system and recruiting software, it stores PII about your employees. Keep this in mind when you are setting the DSR Customization as it will impact what is returned in your subject's DSR package.
For any questions, please reach out to support@ethyca.com.