In an effort to improve our suite of products, Greenhouse Software regularly releases new product features, updates, and improvements. Stay up to date with what's new at Greenhouse by Following our release notes.
Find our releases for this week below:
Greenhouse Recruiting
We're excited to share you can now assign a user to be credited for each stage transition rule. When creating a stage transition rule, click the User credited with this action dropdown menu to select whether the rule's associated action should be credited to the user who moved the candidate, or credited to yourself as the user who created the rule. This selection is logged in the candidate's Activity Feed when the rule is triggered. Click here to learn more.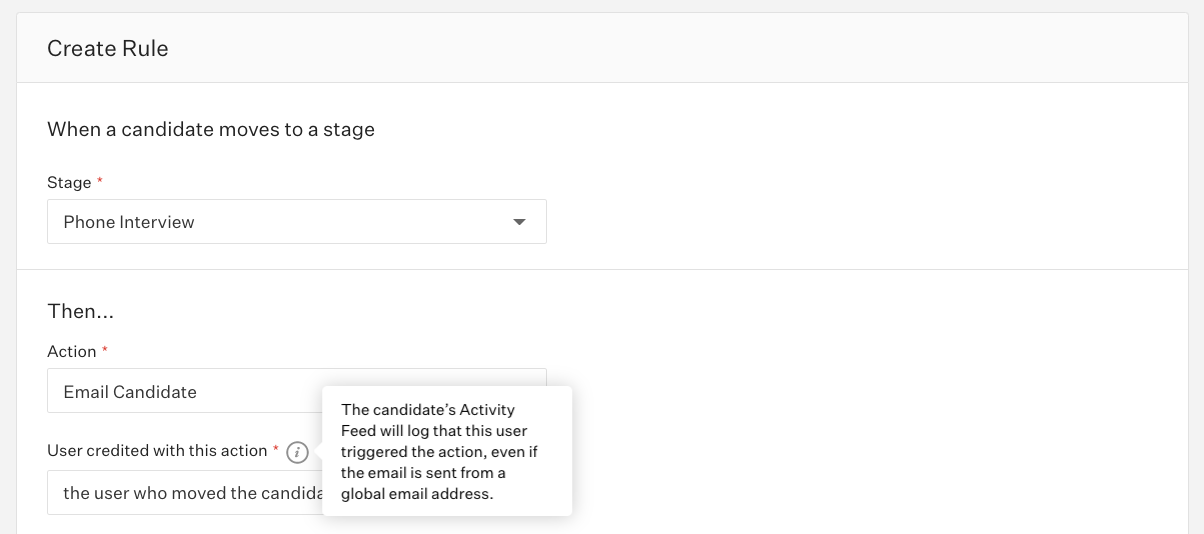 Additional email notifications now support configuring the Candidate's Recruiter, Candidate's Coordinator, and Hiring Manager(s) as recipients.
Coming soon: Beginning next week (April 19), support requests requiring our team to log into your Greenhouse Recruiting account will require you to grant temporary account access. This feature has been released already to accounts in Silo: 4. To learn more about this new security feature, please see the following Support Center article: Grant Greenhouse team temporary account access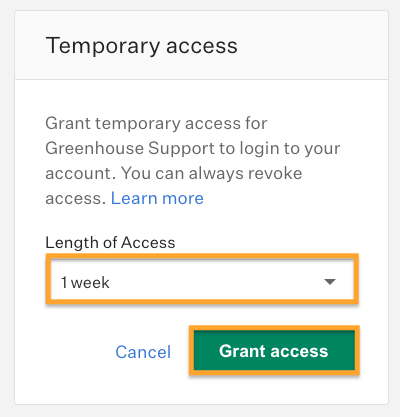 API
Date
Description
April 13, 2021
In Harvest API, we added the PATCH: Change user permission level endpoint. This endpoint converts a Site Admin or Job Admin to a Basic user.
April 15, 2021
In Ingestion API, we added two fields to the Current User object.


full_name: concatenate first_name and last_name
id: return the Greenhouse Recruiting user ID
Integrations
Bug fixes
In Greenhouse Recruiting, some users experienced a delay in their job posts appearing on LinkedIn Limited Listings. Moving forward, job posts sent to LinkedIn Limited Listings will once again be published within 48 hours. We apologize for any trouble this caused your team.
The Pipeline by Demographic report displayed an Unable to load error if the report included jobs where candidates previously provided responses to now-inactive/deleted demographic questions.
The Candidate Source Breakdown & Quality panel on the Job Dashboard page did not update the list of sources as new candidates applied and the top 10 sources list changed.