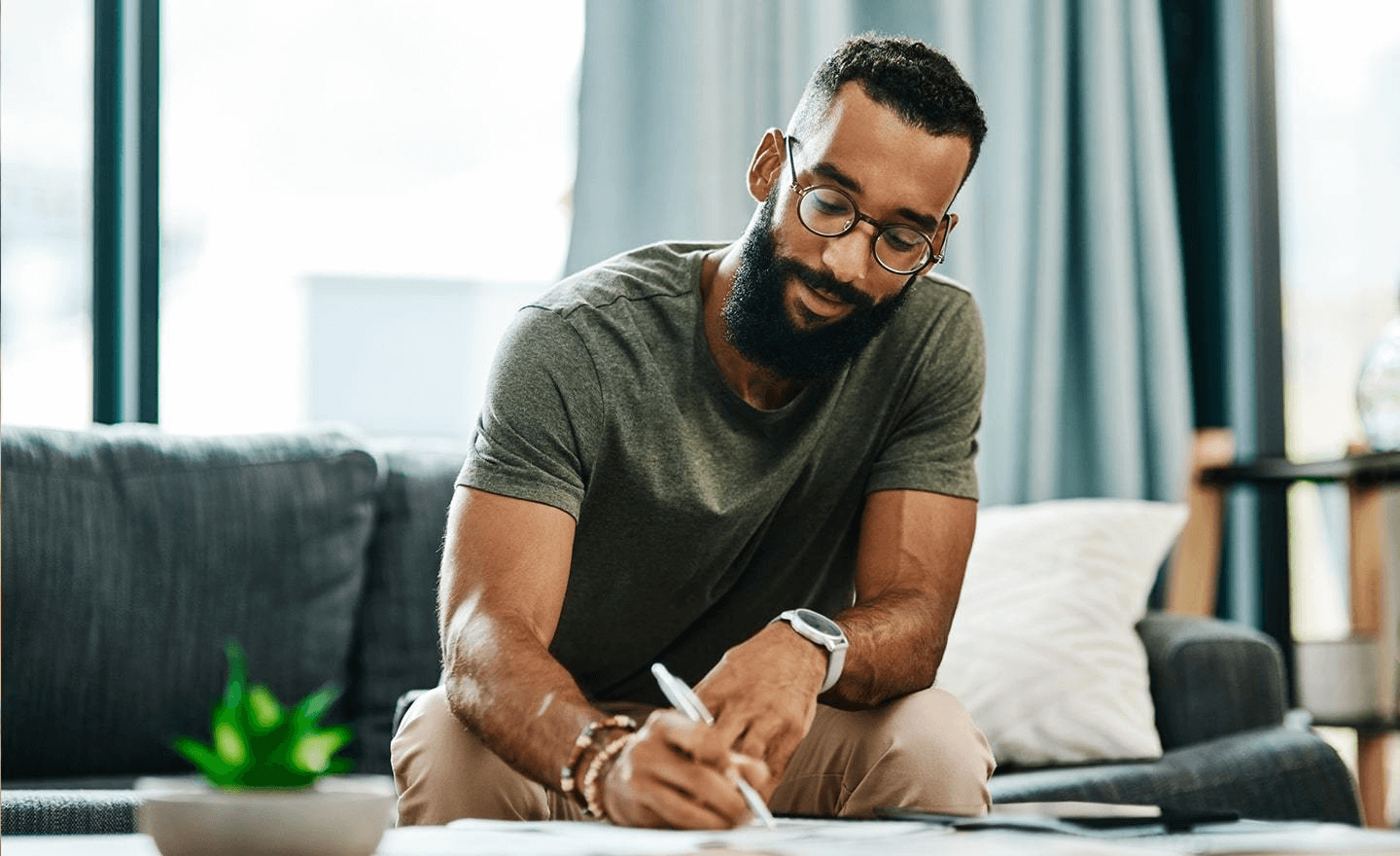 Greenhouse maintains several silos to host customer data. Each silo manages Greenhouse Recruiting environments for different organizations, with each organization in a given silo sharing network and system resources. Identifying your silo can be useful in some situations, such as in the event of an incident.
What's a silo?
A silo is where organizations' Greenhouse Recruiting environments are hosted. All Greenhouse Recruiting environments in a given silo share backend resources, and experience updates and maintenance simultaneously. While all organizations within a silo share system resources, the actual customer-owned data within those accounts is never shared or accessible by other organizations in the silo.
As Greenhouse grows, we create additional silos to support new organizations. Adding more silos prevents a single silo from ever hosting an outsized number of accounts, ensuring your organization maintains the same level of performance regardless of how many total customers use Greenhouse Recruiting.
Note: Each silo functions individually and doesn't overlap with other silos. All silos function identically.
When the Greenhouse team first creates your brand new Greenhouse Recruiting account, the environment is added to a silo that has space to support an additional organization. This assignment is permanent, and organizations are never moved from one silo to another.
Which silo does my organization use?
To determine which silo your organization uses, log in to Greenhouse Recruiting and click the Question

icon on your navigation bar. Your silo number is listed here.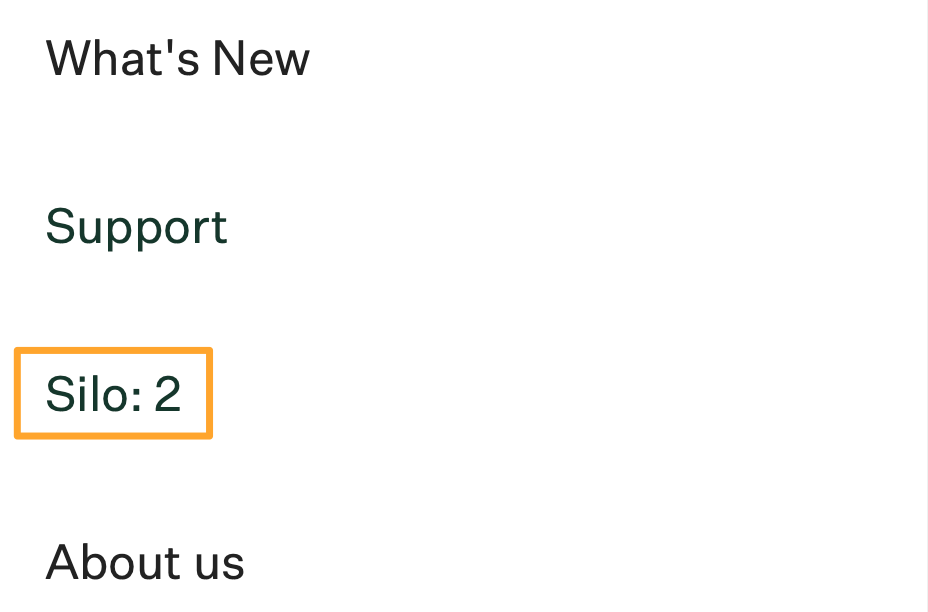 Identify silo-specific site-wide issues
Most of the time, your organization's silo won't impact anything about your work in Greenhouse Recruiting. However, in the event of a system incident, knowing your silo can help confirm if your organization's account is impacted.
If you suspect you might be impacted by a current issue, navigate to our status page. You can use the status page to determine if any of the following may affect you:
Greenhouse is fully functional with no active incidents;
An isolated incident has been identified and is impacting one or more specified silos;
A system-wide incident has been identified and is impacting all silos.
To check for silo-specific issues, click the + icon next to a product or feature.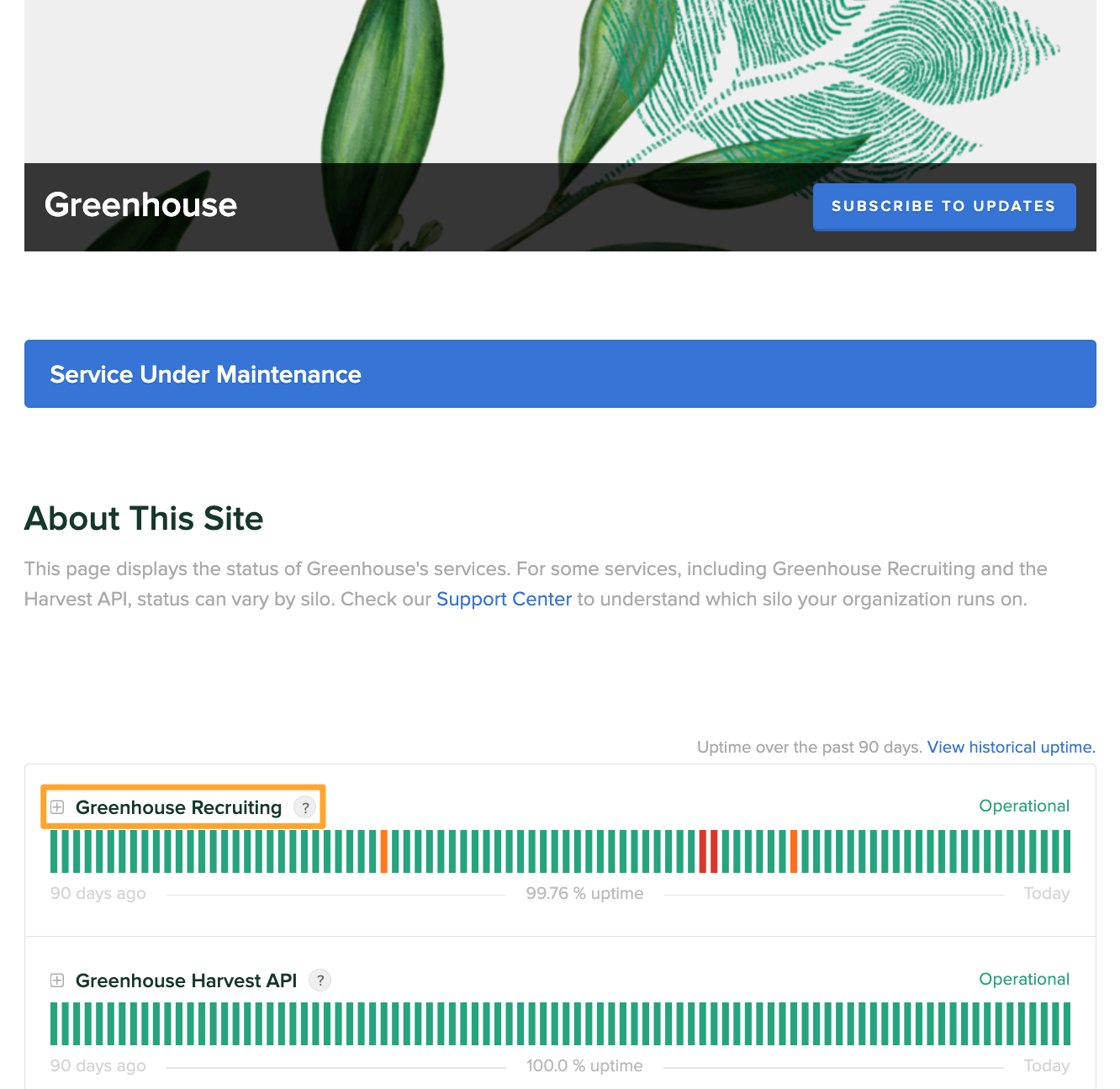 Then you can review your silo's status.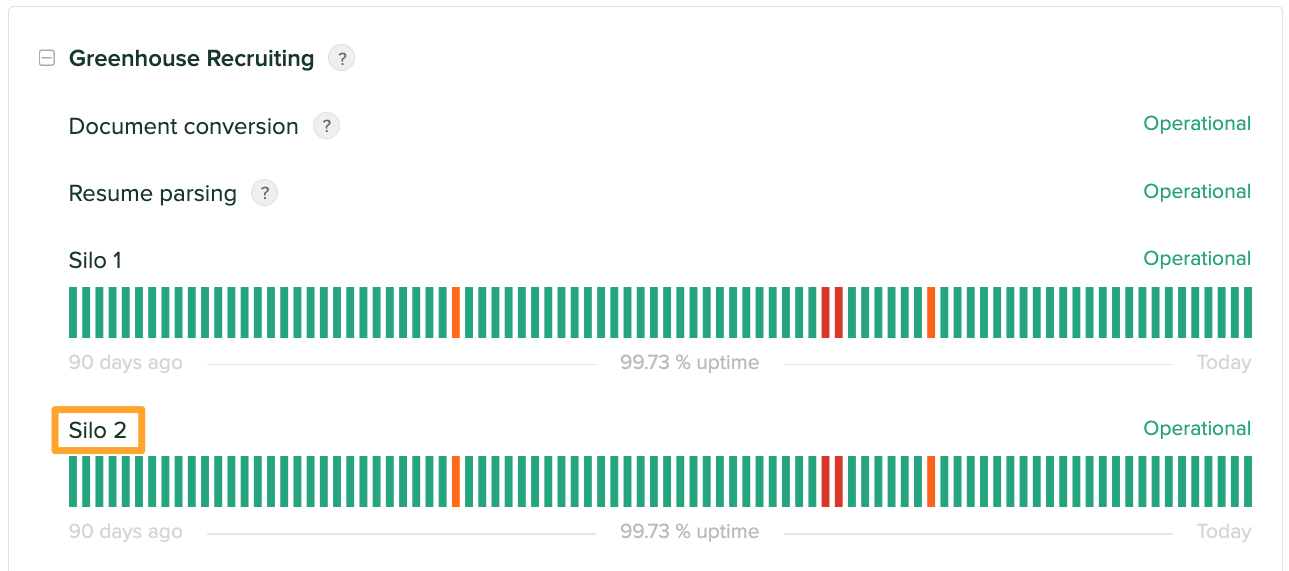 If you think you're experiencing an incident that hasn't been reported to the status page, contact Greenhouse Technical Support.
Silo-specific email addresses
The Greenhouse Recruiting features listed below rely on silo-specific email addresses. In most cases, your organization's silo-specific email address is appended automatically when you trigger one of these features.
If you start one of these processes manually,such as adding a candidate via Maildrop, or setting up interviews via manual scheduling, be sure to select the appropriate email address for your assigned silo. Your request won't be completed successfully if an incorrect email address is used.