Permissions: Job Admin and above
Product tier: Available for all subscription tiers
There are a number of different ways to schedule right from Greenhouse Recruiting, but you might prefer to schedule directly in a calendar instead.
Manual Scheduling allows you to generate the details you need for scheduling in Greenhouse Recruiting, and then copy and paste those details into a new event in your external calendar.
To use Manual Scheduling, click Schedule Interview on a candidate's profile.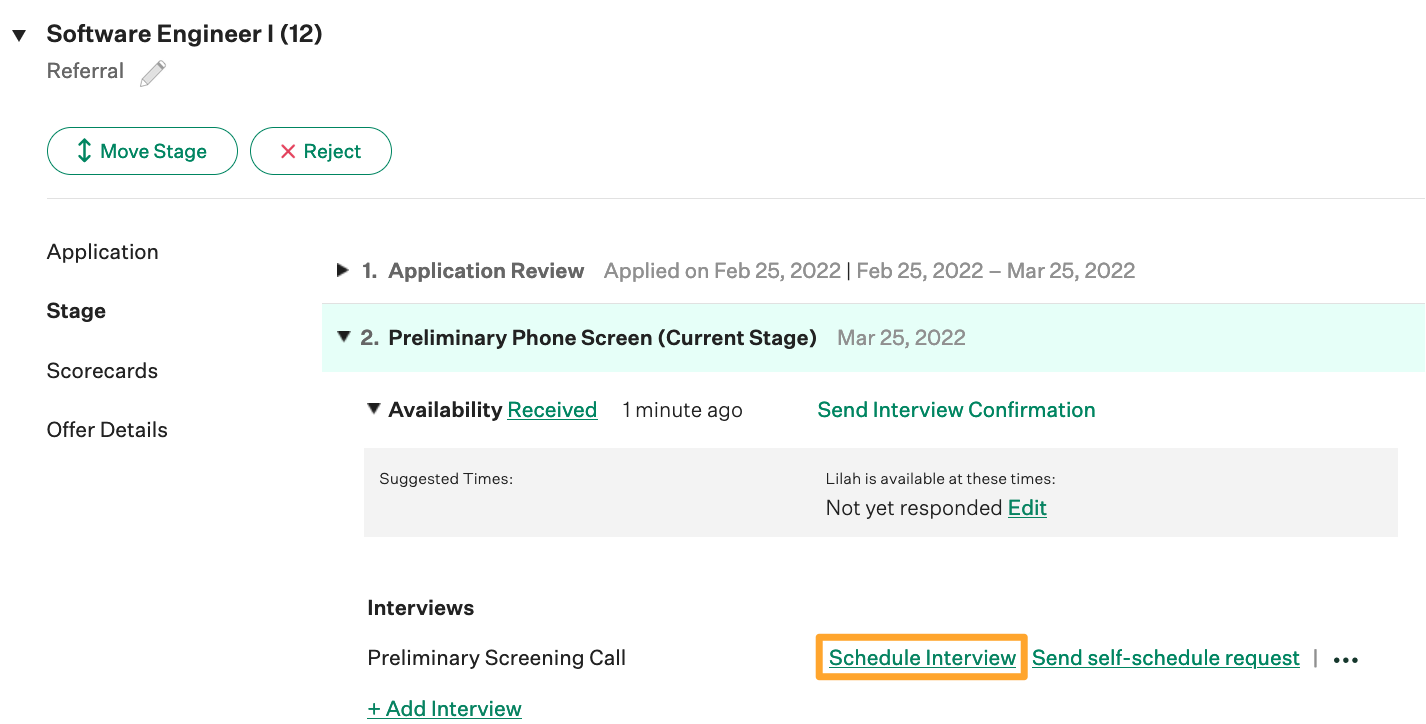 On the Scheduling for candidate page, click the Settings icon

and select Manual from the Calendar Type dropdown. Click Save.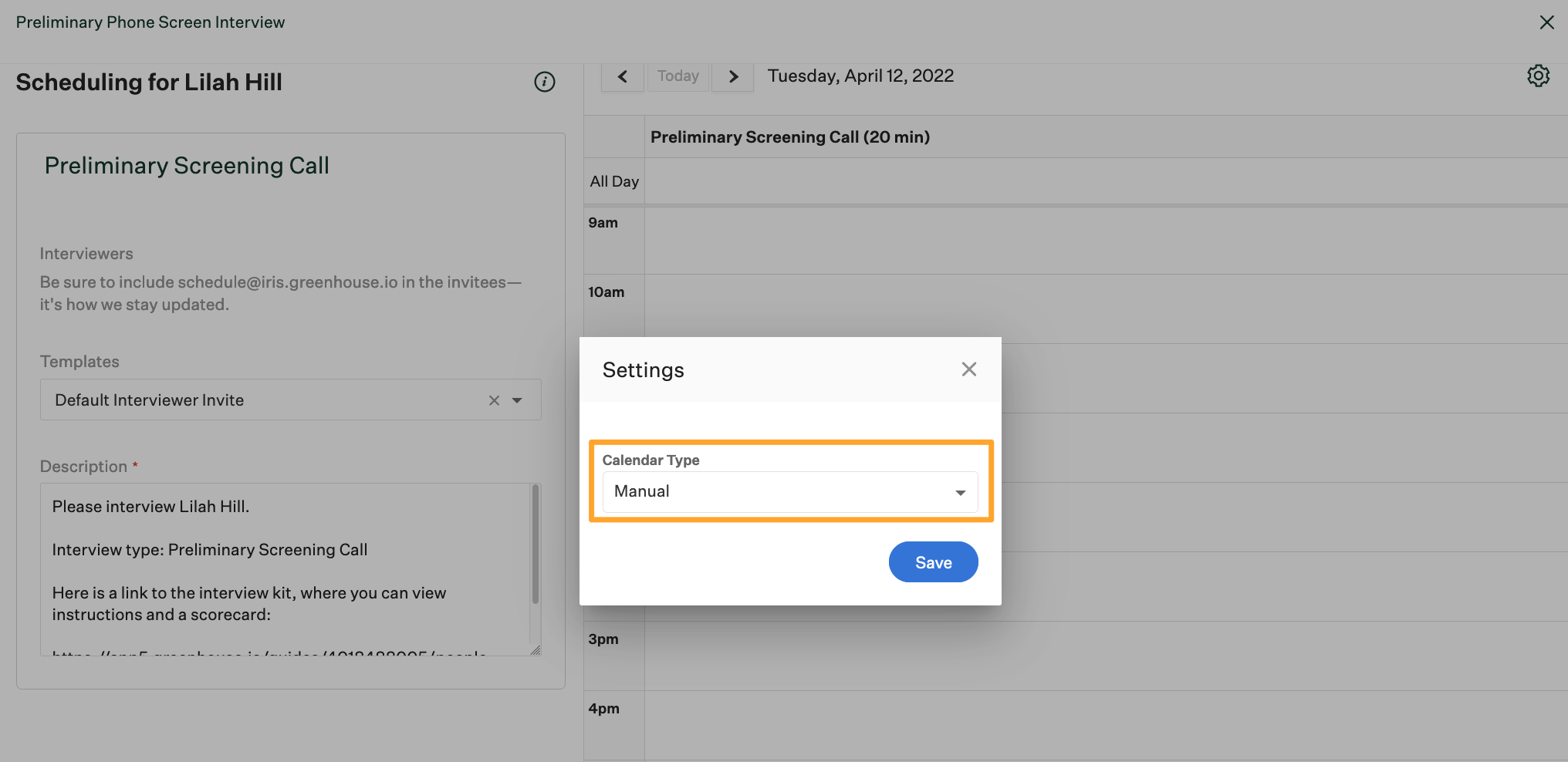 A number of fields are removed from the Scheduling for candidate page, but you can still select a template and make changes, then click Copy Invite to Clipboard to copy the entire description to your clipboard. This description includes the interview kit URL, so after you add the description from your clipboard to your calendar, the scheduled event will sync from your calendar back to Greenhouse Recruiting.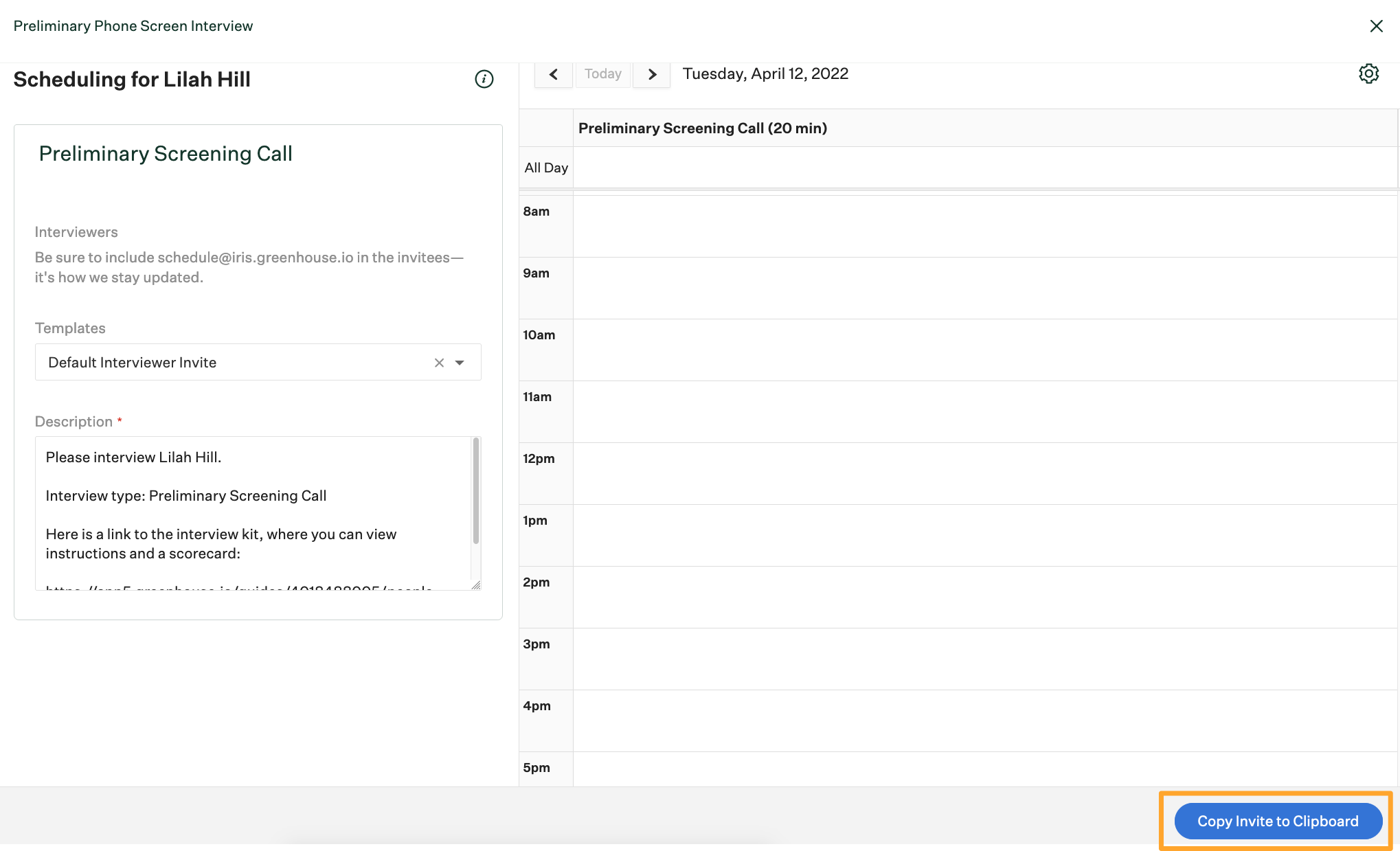 Once you have configured the description and copied it to your clipboard, navigate to your calendar application, add a new event, and paste the copied information into the body of the new event. After you add the attendees and your organization's assigned Greenhouse calendar email address (found on the Scheduling for candidate page under the Interviewers section), send the invites to your guests.
The event will appear on the candidate's Greenhouse Recruiting profile shortly.
Note: If the Greenhouse calendar email address is not included as a guest, the interview and any subsequent updates to it will not be reflected in Greenhouse Recruiting.