In an effort to improve our suite of products, Greenhouse Software regularly releases new product features, updates, and improvements. Stay up to date with what's new at Greenhouse by Following our release notes.
Find our releases for this week below:
Greenhouse Recruiting
Coming soon: Support requests requiring our team to log into your Greenhouse Recruiting account will soon require you to grant temporary account access. This feature will be released to Silo: 4 accounts the week of April 12, and additional accounts shortly after. To learn more about this new security feature, please see the following Support Center article: Grant Greenhouse team temporary account access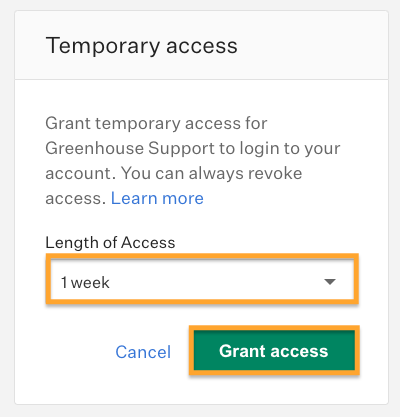 Integrations
Bug fixes
In Greenhouse Recruiting, the job board setting for Disable auto-load functioned in opposite of the intended behavior — turning on the setting allowed job boards to load, and turning off the setting prevented job boards from loading. We apologize for any trouble this caused your team.