In an effort to improve our suite of products, Greenhouse Software regularly releases new product features, updates, and improvements. Stay up to date with what's new at Greenhouse by Following our release notes.
Find our releases for this week below:
Greenhouse Recruiting
Advanced and Expert organizations now have greater control over job automation rule management with the new Job Admin permission stripe Can create, edit, and delete job automation rules.


Note: Because all Job Admins could manage job automation rules prior to the release of this permission, the new permission stripe is enabled for all Job Admin levels by default. Click here to learn how to remove a permission from a Job Admin level.

We've streamlined the API key creation process to make enabling integrations even easier! Select your API key type (Candidate Ingestion, Harvest, or Job Board), choose the partner you're integrating with (if applicable), then enter an API key name. For select Harvest API keys, we'll auto-select the appropriate endpoints based on the partner, then allow you to review and edit the endpoints as needed. This update also masks API keys after creation, aligning our credential management page with industry standards to keep your data secure. Click here to learn more.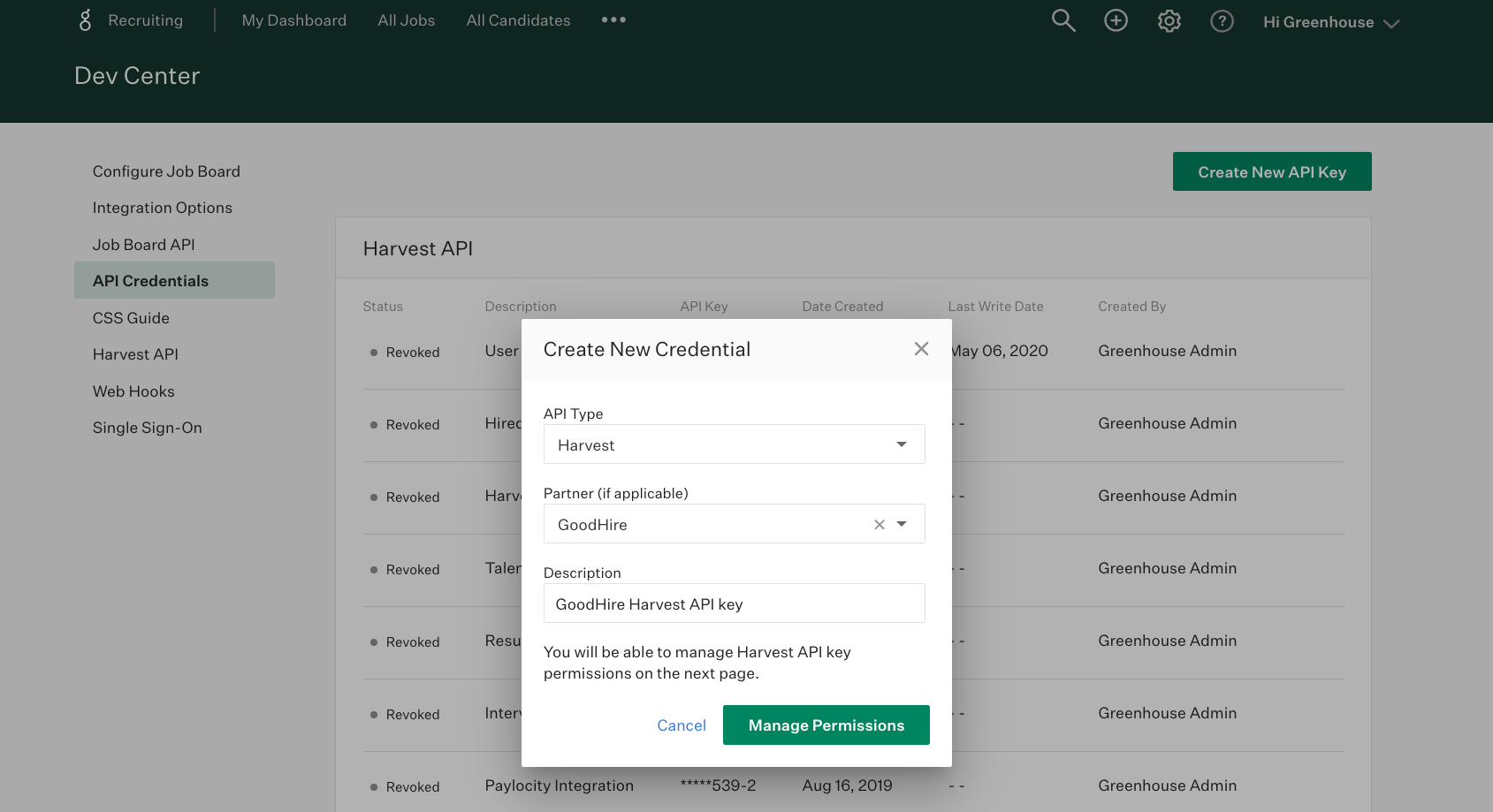 Coming soon: Beginning in March, the legacy scheduling experience will be retired permanently. After this time, the Switch to old view option when scheduling will be removed.

Integrations
Bug fixes
In Greenhouse Recruiting, we resolved an issue that prevented generated CoderPad and CodePair links from being added to the interview confirmation email as expected. We apologize for any trouble this caused your team.
We also resolved an issue that allowed duplicate custom field options to be created via Workday®️ RaaS sync.
Note: Greenhouse Recruiting is not sponsored by, endorsed by, or affiliated with Workday®️.