Permissions: Site Admin who can edit another user's advanced permissions
Product tier: Available for Advanced and Expert subscription tiers
Job Admin levels are defined sets of permissions that are granted to Job Admin users on a per-job basis. As a base, Greenhouse Recruiting provides you with the Job Admin: Standard and Job Admin: Private levels. From there, your team can edit these Job Admin levels and create custom levels to configure permission sets that best match your team's needs.
This article outlines how to edit or delete an existing Job Admin level.
To learn more about configuring Job Admin levels and the permission stripes available, see the following articles:
Edit or delete a Job Admin level
To edit or delete an existing Job Admin level, to the Permissions Policies page via the Configure icon

> Permission Policies.

From the Job Admins section, click See and manage Job Admin levels.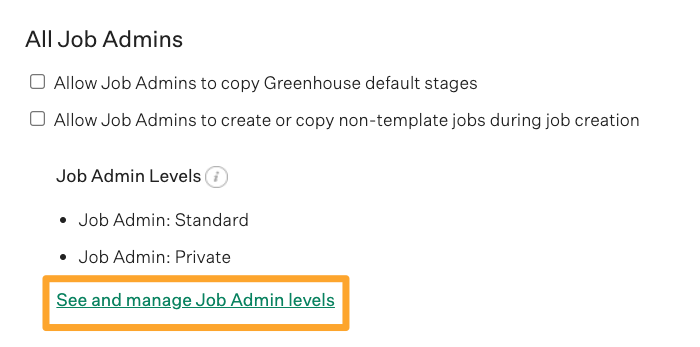 To edit existing Job Admin levels, click the boxes beside each permission stripe to check or uncheck the permission from that Job Admin level.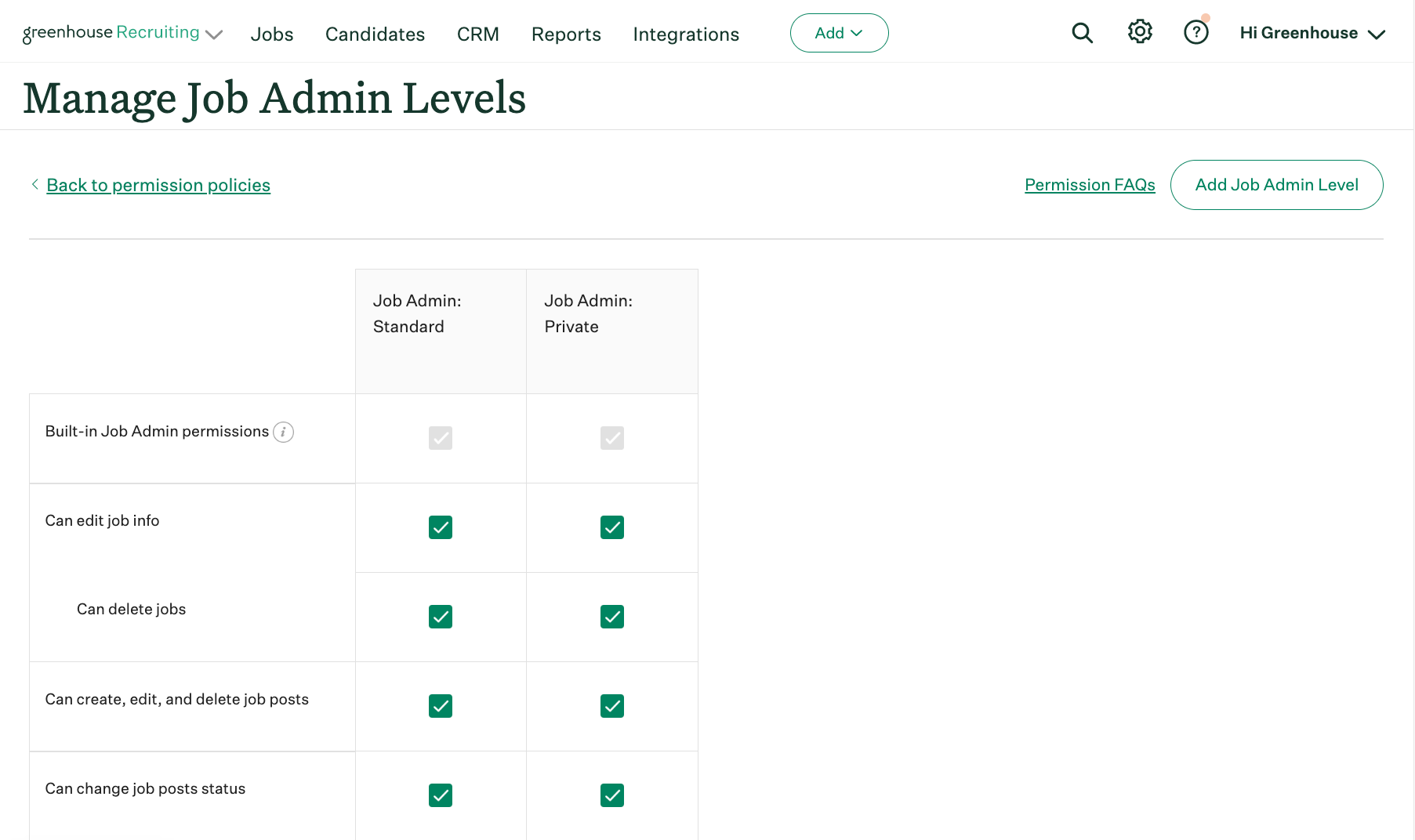 Note: Any changes made to a Job Admin level impact all users assigned to that level and are effective immediately.
To delete a Job Admin level, hover over the title of the Job Admin level then click Delete.
Note: Deleting a Job Admin level is a permanent action and cannot be undone.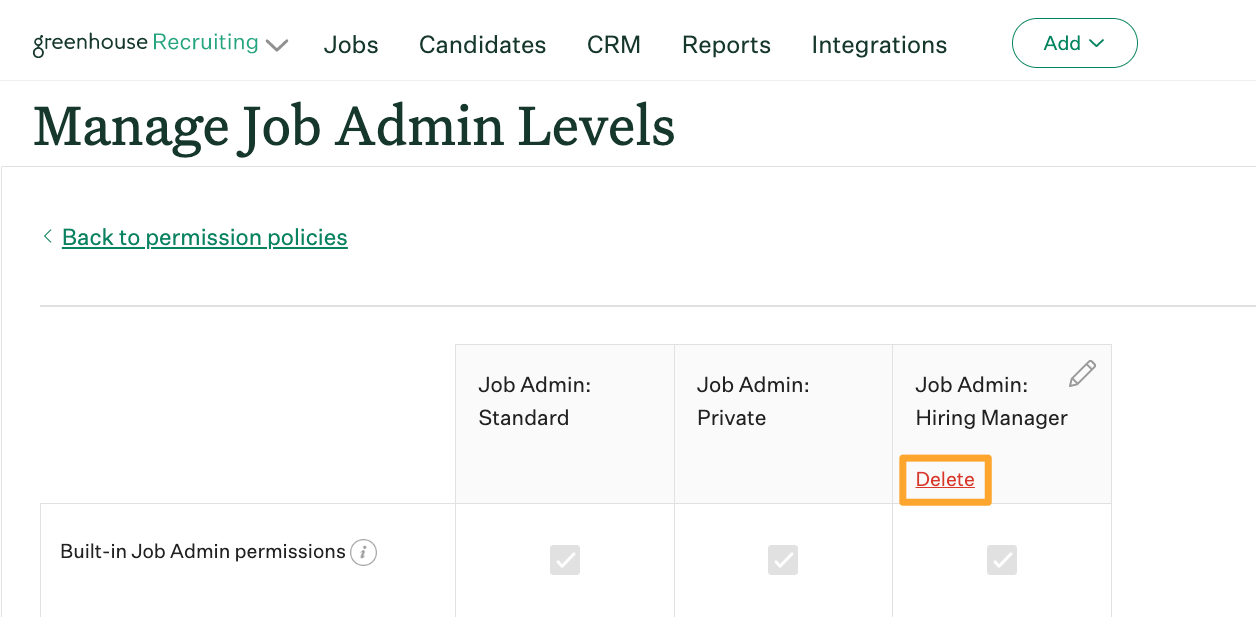 If users are assigned to the deleted Job Admin level, you will be prompted to select the new level assigned to these users. Choose a different Job Admin level, then click Update Permissions and Delete.