The Greenhouse integration is a seamless method of transmitting your jobs to Circa (previously America's Job Exchange). It is intended for employers whose recruitment efforts are powered by Greenhouse Recruiting. Those clients can opt for API integration to have their open positions exchanged with Circa automatically to meet their diversity recruitment and/or OFFCP compliance needs.
Accessing the Greenhouse API

If interested, you will need to purchase a package deal by contacting the Circa sales team. To receive more information, a demo of Circa's services can be requested on the Greenhouse integrations page here or in the Greenhouse application.
Once the contract is signed and your account is setup; you will receive confirmation from your dedicated account manager. The account manager will setup an onboarding call with you and will provide you with an overview of services and process.
Configuring your Integration
In order to allow Circa to mirror your open jobs, you will need to send us your job board token. Usually that's pretty simple (e.g. CompanyABC's board token is "companyabc" with the URL being https://api.Greenhouse.io/v1/boards/companyabc/jobs)
To receive the job board token, complete the following steps:
1) Click on the Configure tab
2) Select Job Board
3) Click Edit
4) The job board token will be located in the URL field, send this to your Circa account representative.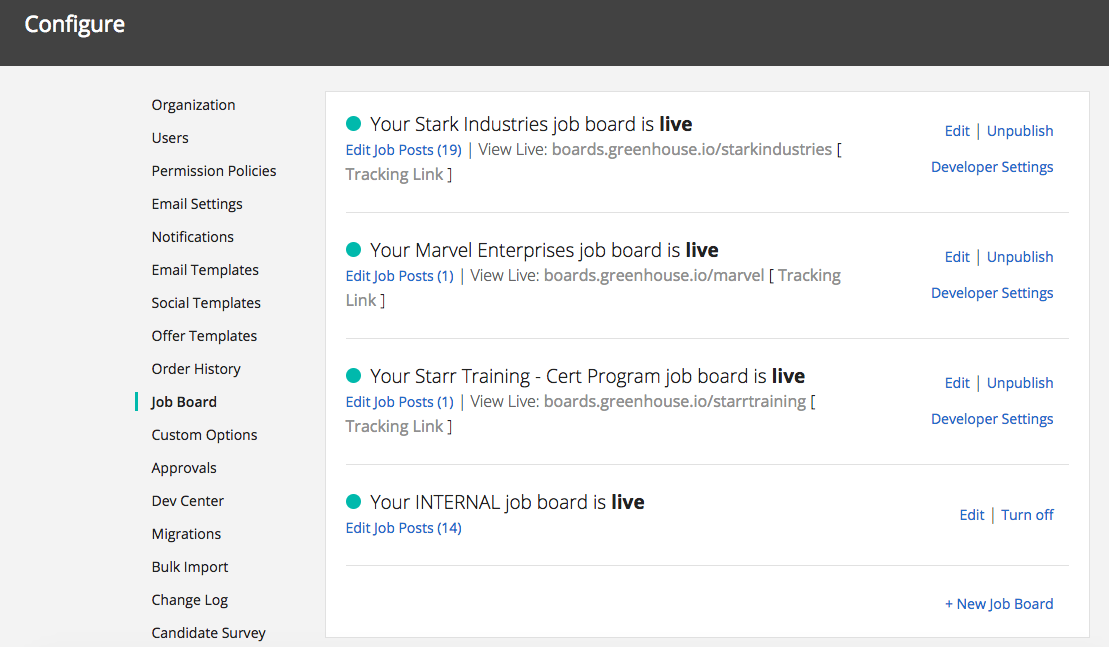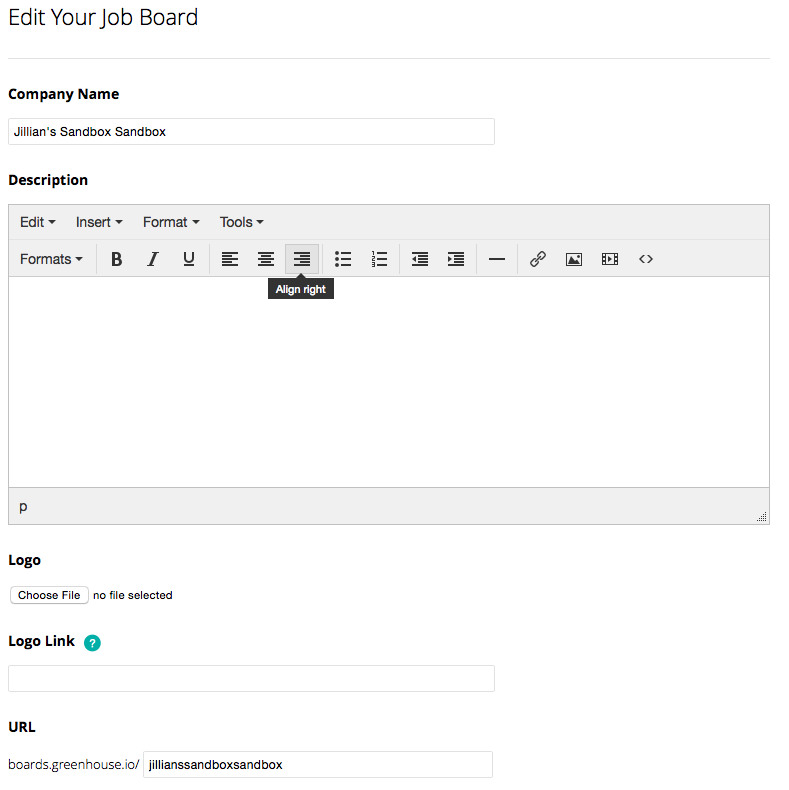 How to use the Circa Integration with Greenhouse
Once integration is in place your jobs will automatically be mirrored into your Circa account. Depending on the service package purchased your jobs will be distributed to Circa job boards, Community Based Organizations, and State Job Banks.