TestGorilla makes hiring the best people easy and unbiased, offering screening tests at an affordable price. Using TestGorilla, customers save valuable time, make hiring decisions objectively, and avoid expensive mis-hires. TestGorilla tests replace subjective, incomplete, and often inflated CVs with objective, reliable, and fair test results that measure aptitude, practical job skills, culture add, and motivation.
Greenhouse Recruiting's integration with TestGorilla allows you to invite candidates to a TestGorilla assessment from within Greenhouse Recruiting, and then view the summarized assessment results within Greenhouse Recruiting.
Enable the TestGorilla integration
To connect TestGorilla and Greenhouse Recruiting, you'll need to enable the integration in TestGorilla. Log in to TestGorilla, click your name in the top right corner, then click Integrations.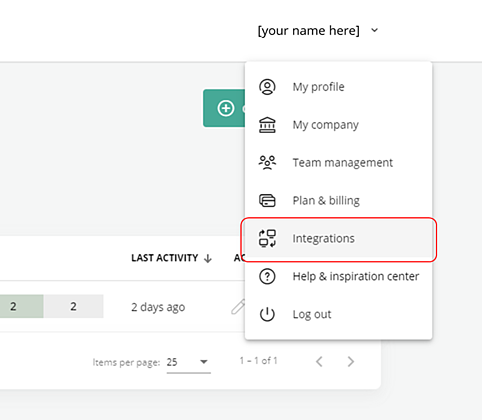 Scroll to the Greenhouse integration and click Enable.
Click Copy API key.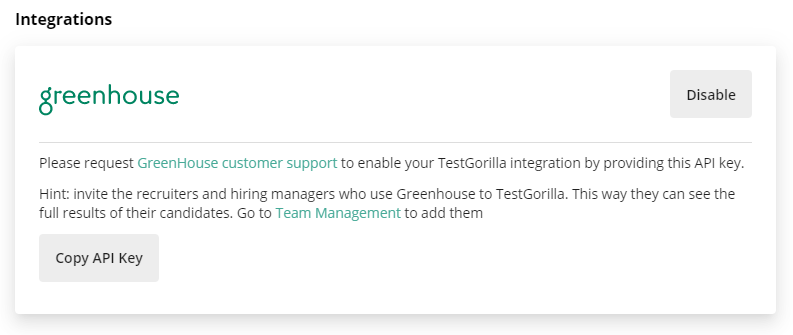 Once you have copied your API key, fill out the form at www.greenhouse.io/asksupport or click here to open a ticket.
Note: Don't send the API key in this initial email. Greenhouse Technical Support will respond with a SendSafely link for you to securely share your API key.
Once Greenhouse Technical Support receives your API key via SendSafely, we'll email you to confirm that your API key has been set up in your account and that your integration is enabled.
Note: To verify your identity, Greenhouse Technical Support might request you provide a support verification code before adding the API key to your organization's account.
This is also a good time to invite any of your colleagues to TestGorilla to make sure they can access the full assessment results of a candidate. As an account owner or administrator, you can add your colleagues in the TestGorilla Team Management tab.
Add the TestGorilla assessment stage
Once you receive confirmation from your Greenhouse Technical Support representative, you can create a new assessment in TestGorilla. Follow the steps to create the assessment, and when you get to Invite Candidates, select Greenhouse.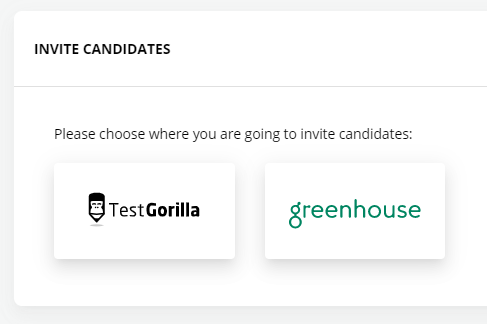 Once you complete this step, your assessment becomes available in Greenhouse Recruiting and you can add TestGorilla as an interview stage.
To do this for an existing job, navigate to a job (Jobs > Job Name) and click Job Setup.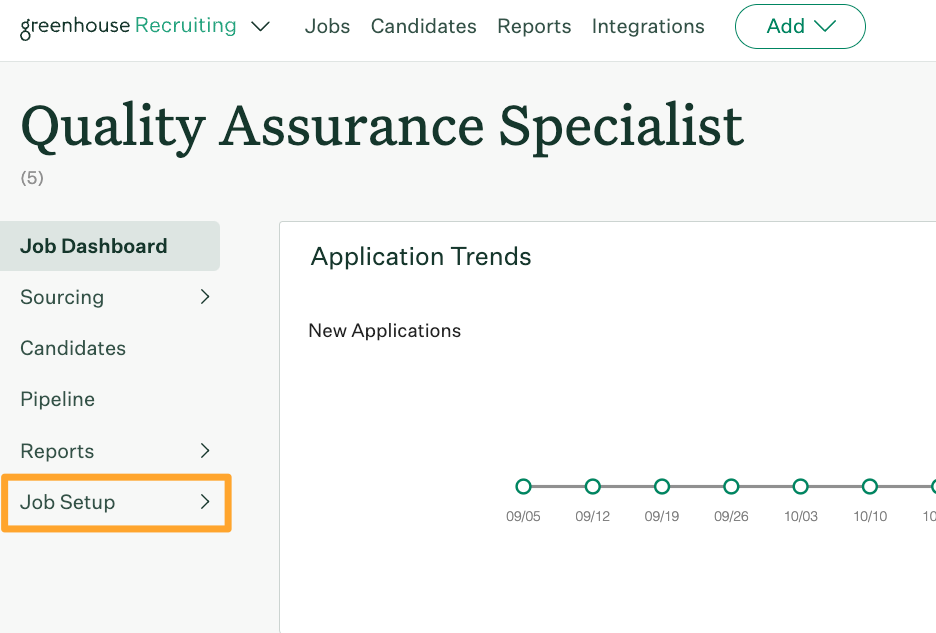 Click Interview Plan on the left.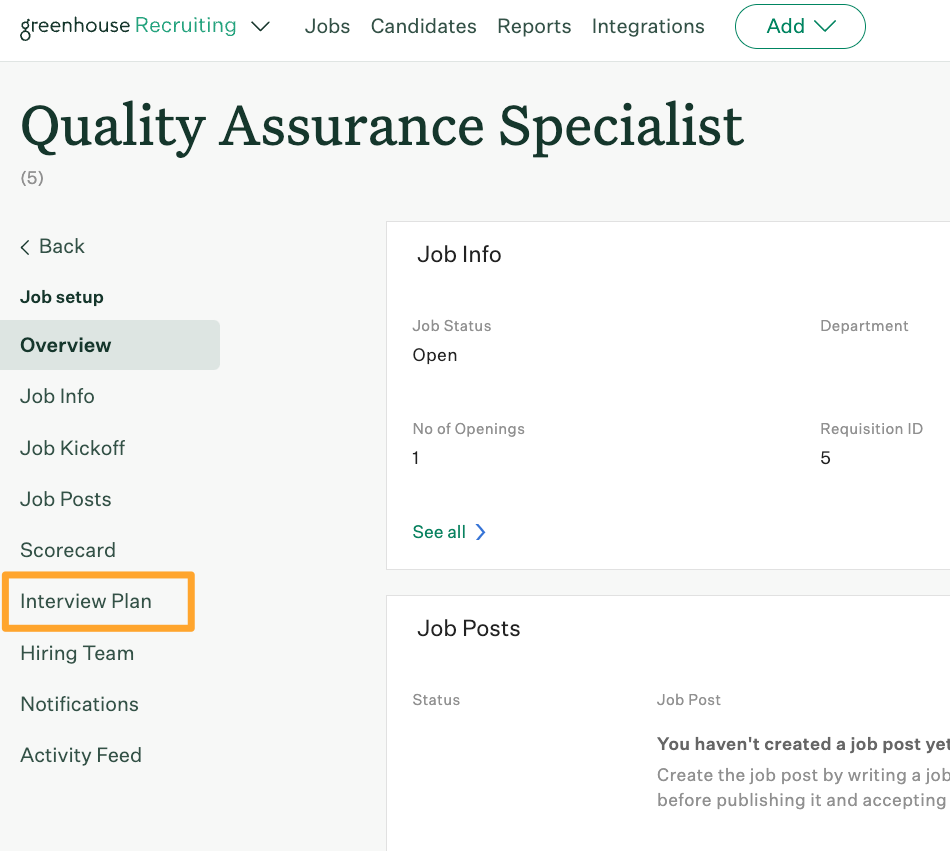 Click Add a Stage.
Select the TestGorilla stage.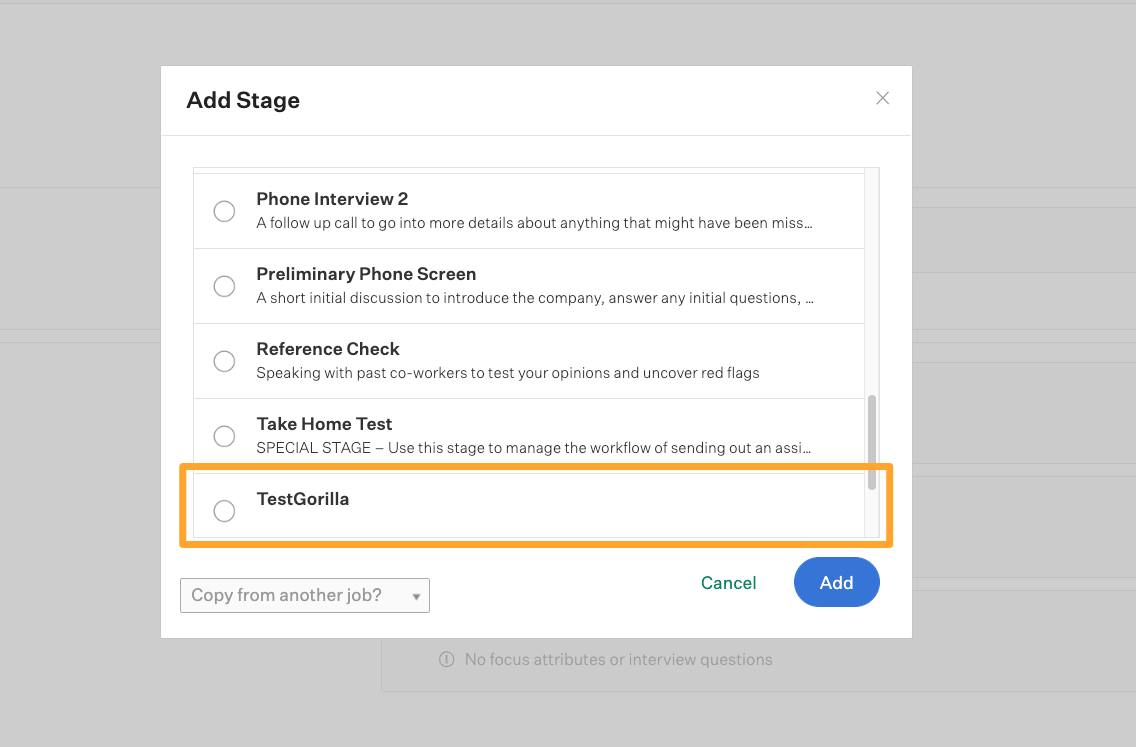 When finished, click Add to apply the stage to the job's interview plan.
Tip: The TestGorilla team recommends using the TestGorilla assessment before any interviews or other stages. This allows your team to focus quickly on the most promising candidates.
Configure the TestGorilla assessment stage
Once the stage has been added to the job's interview plan, click Edit Interview.

Use the provided dropdown to choose the test you previously set up in TestGorilla.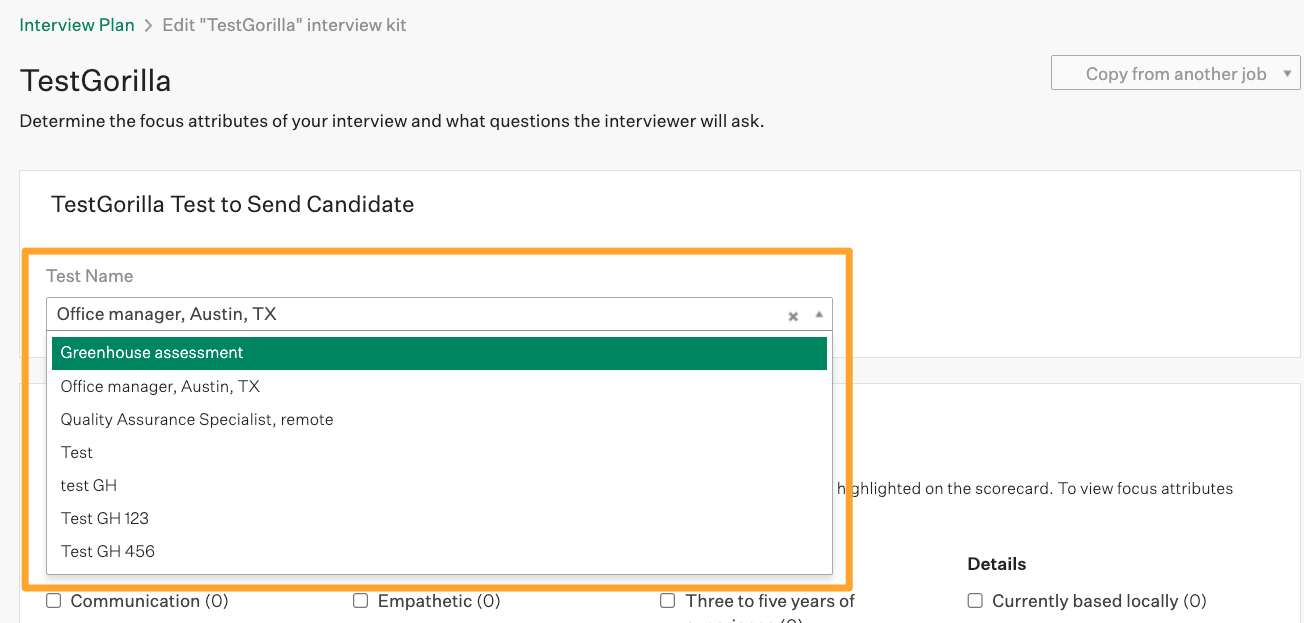 Note: All configurations of the assessment itself, as well as the email template, will need to be set up in TestGorilla. When you click Send Test in Greenhouse Recruiting, the assessment is actually sent by TestGorilla.
Assign at least one Greenhouse Recruiting user to grade submitted TestGorilla assessments.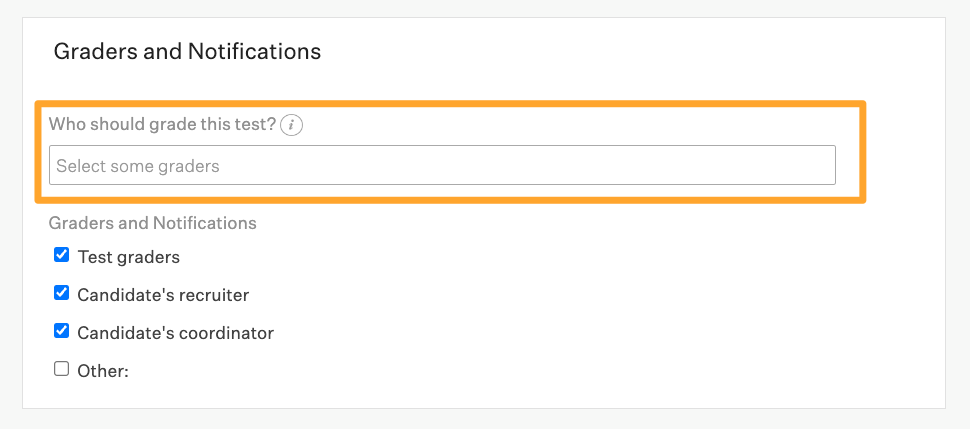 When finished, click Save.
Send and review the TestGorilla assessment
When you have one or more candidates for the job, you can move them to the TestGorilla stage and click Send Test.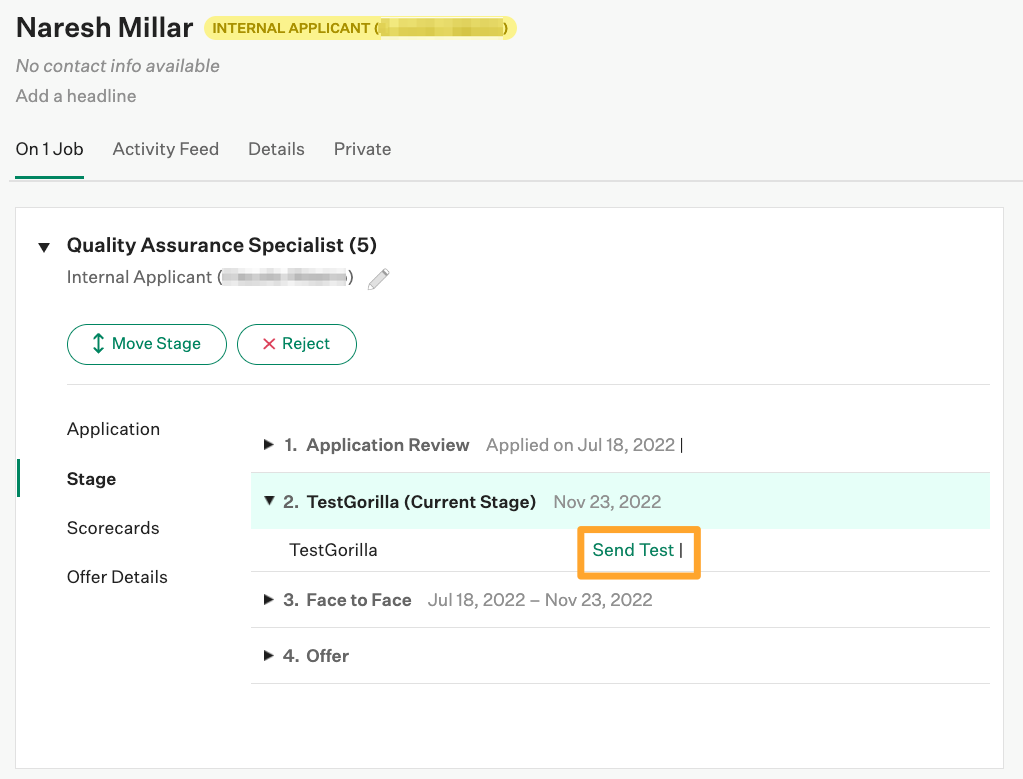 In the box that appears, take the following actions:
Confirm the email address of the candidate
Select which test the candidate will take
Assign a grader

Click Send Test when finished. The email is then sent from TestGorilla to the candidate.
Once the email is sent, the status of the TestGorilla assessment changes in Greenhouse Recruiting. The following statuses are possible:
Take Home Test to be sent
Waiting for candidate to submit test
Scorecard due from [designated grader]
Once the candidate has taken the assessment, the Interview Kit will contain a link to view the submitted test in the TestGorilla application.
Note: Synchronization between TestGorilla and Greenhouse Recruiting occurs every 30 minutes.
To see a candidate's results in TestGorilla, click View Report.