Permissions: Site Admin
Product tier: Available for all subscription tiers
The state of California has enacted a new law called the California Consumer Privacy Act of 2018 (CCPA) that took effect on January 1, 2020. This law imposes several obligations on businesses that collect personal information from California residents. Click here to learn more about CCPA and how it impacts your use of service providers such as Greenhouse Recruiting.
Greenhouse Recruiting provides the tools you need to ensure your organization is compliant with CCPA regulations where applicable.
Navigate to CCPA configuration page
The California Consumer Privacy Act (CCPA) page outlines the features available in Greenhouse Recruiting to assist with CCPA compliance.
To navigate to this page, click the Configure icon

on your navigation bar, and then click Privacy & Compliance on the left.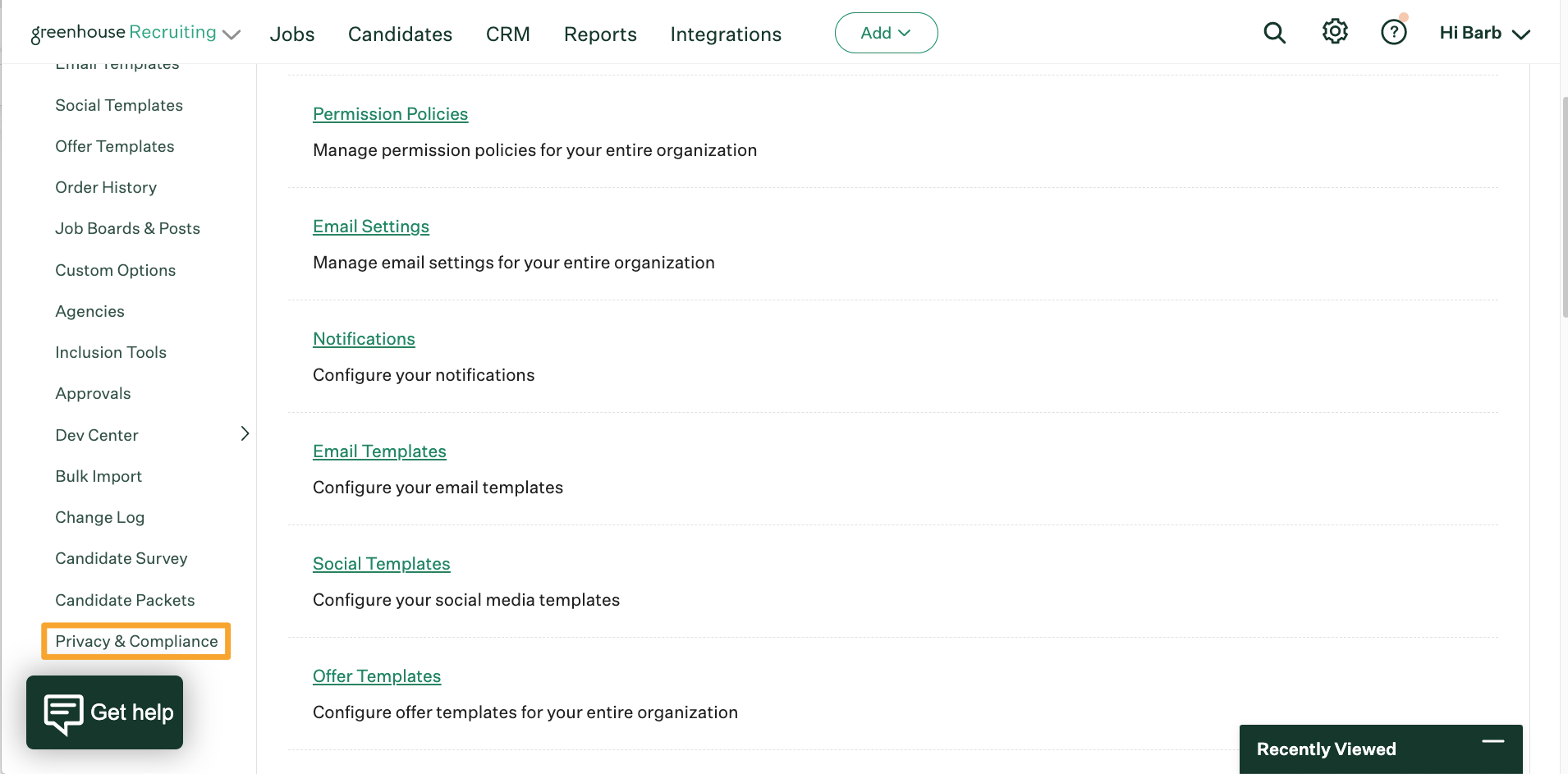 From the Privacy & Compliance page, navigate to the California Consumer Privacy Act (CCPA) panel and click Configure.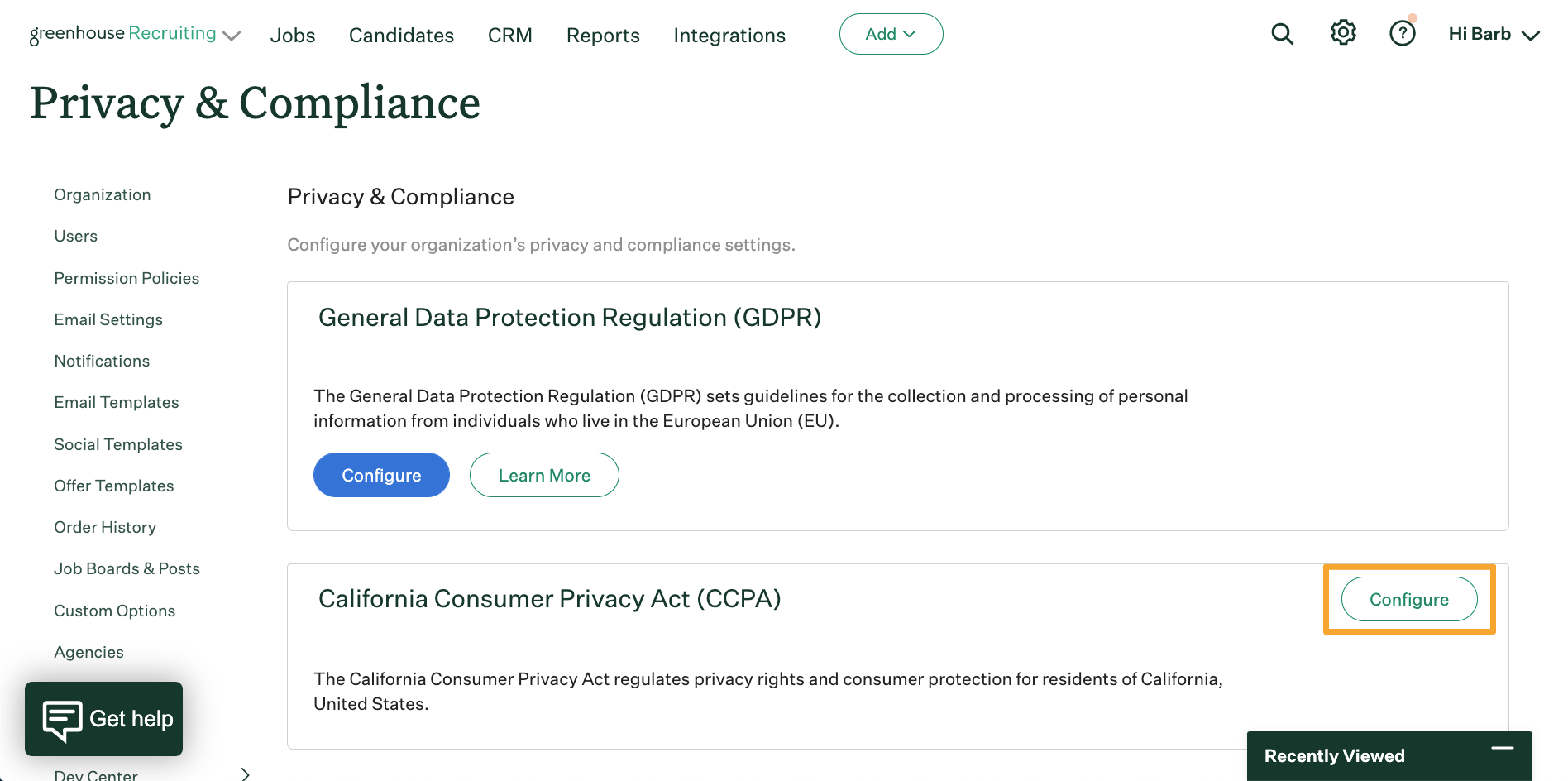 The California Consumer Privacy Act page will provide details about Greenhouse Recruiting features that can assist your organization with CCPA compliance.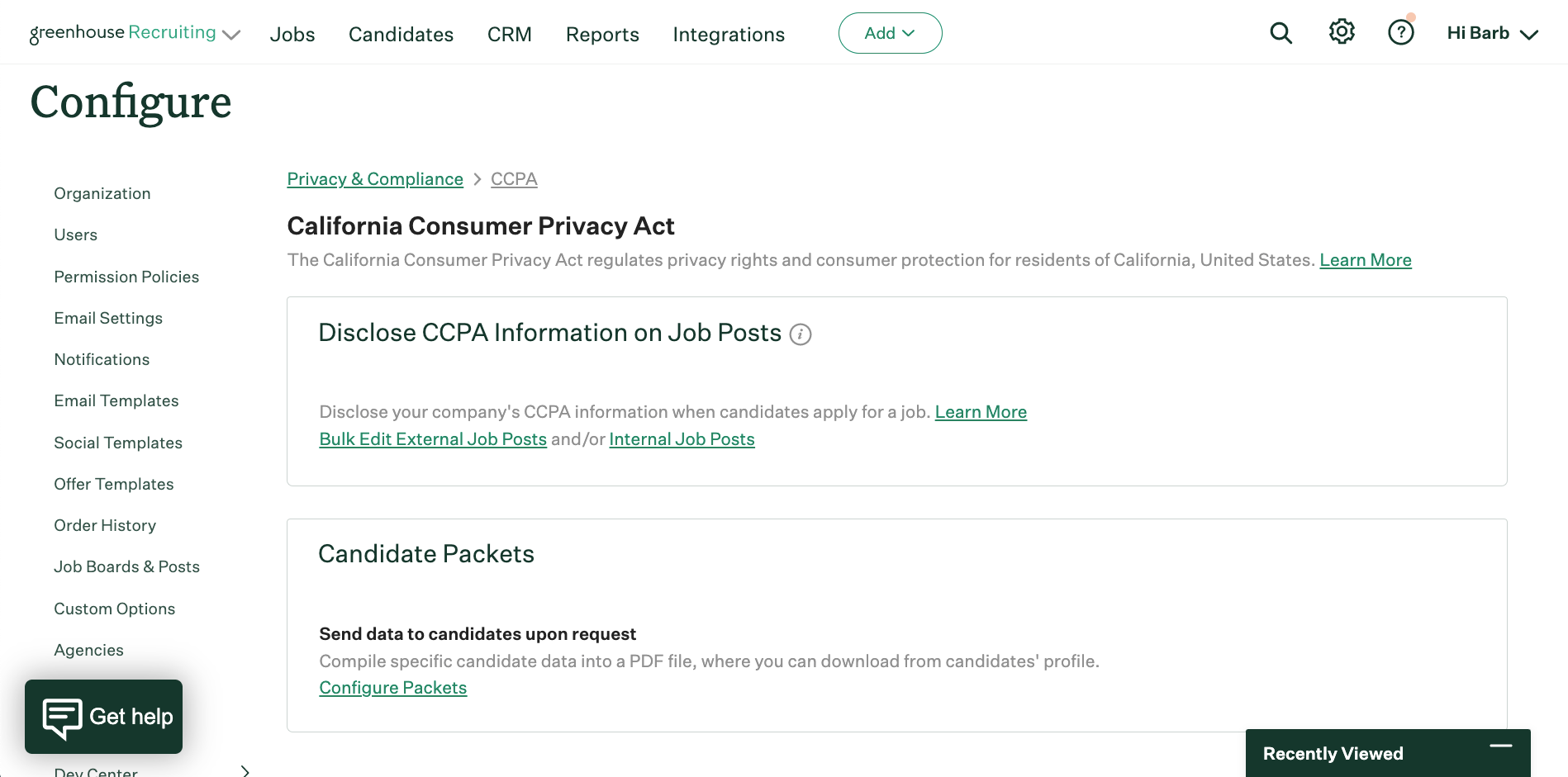 Disclose CCPA information on job posts
Note: You should seek the advice of your legal counsel to prepare the language used to disclose your company's CCPA information.
Your organization can add its CCPA disclosure as a statement on all job posts on a given job board by enabling standardized post descriptions and including the CCPA information in the introduction or conclusion. To learn more about configuring standardized post descriptions, click here.
Alternatively, your organization can add a CCPA disclosure to a single job post at a time. To do this for an existing job post, click Jobs from the navigation bar. On the subsequent page, click the job to be edited.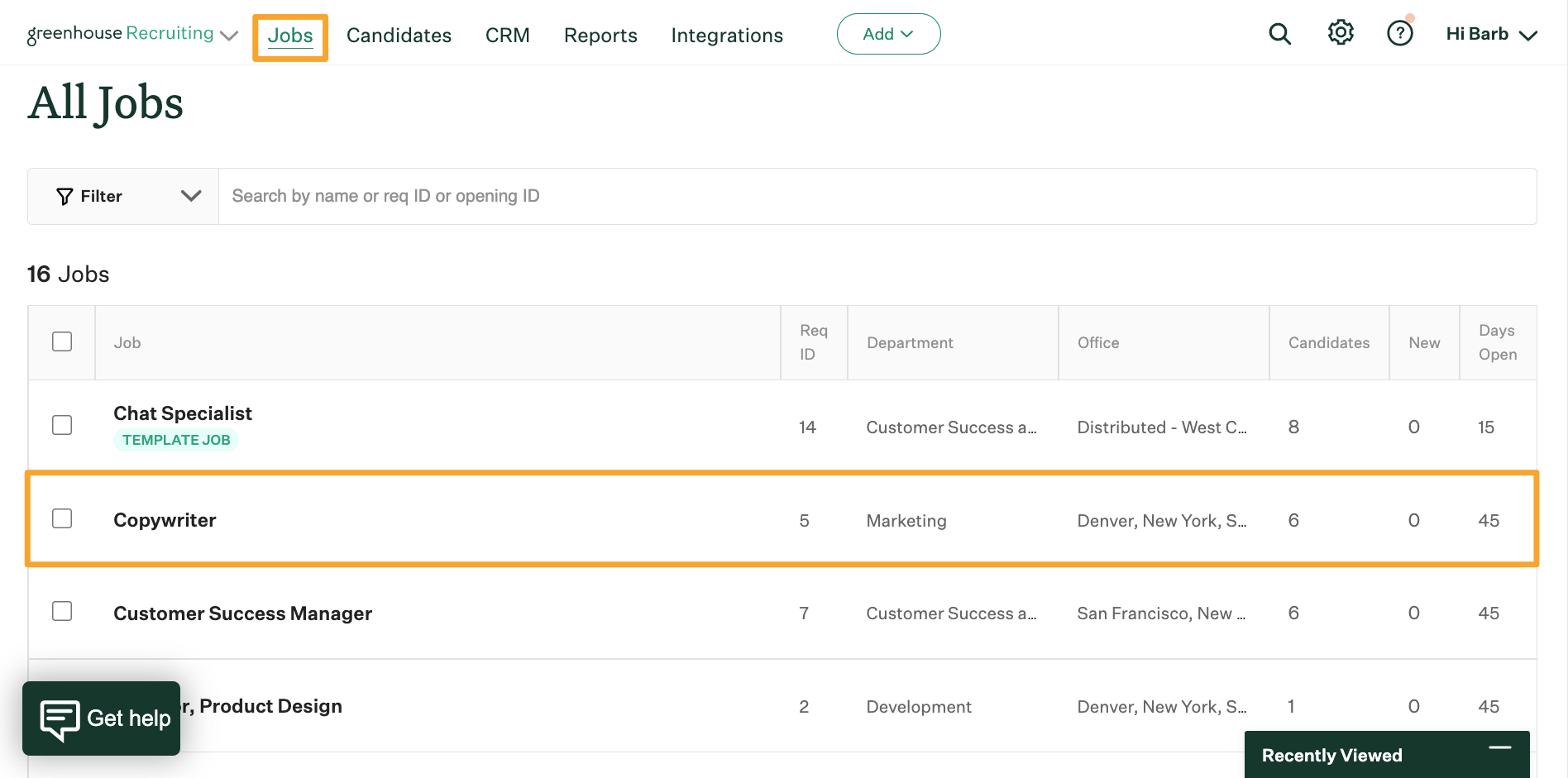 From the Job Dashboard, click the Job Setup tab and navigate to Job Posts on the left-hand panel.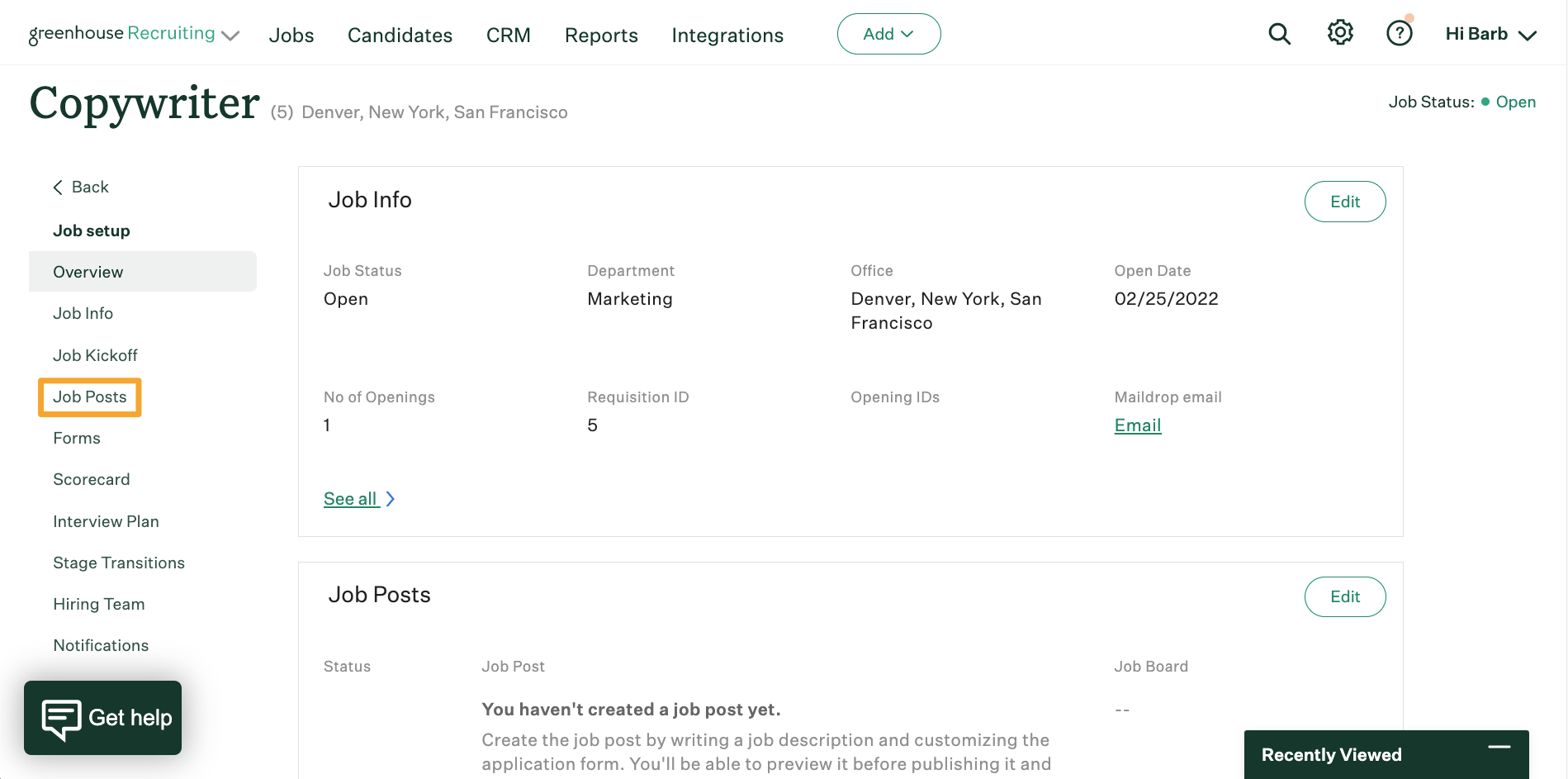 From the Job Posts page, click the Edit icon

inline with a specific job post.

On the Job Post Edit page, navigate to the Post Description panel and add your CCPA disclosure notice. Scroll to the bottom of the page and click Save when finished.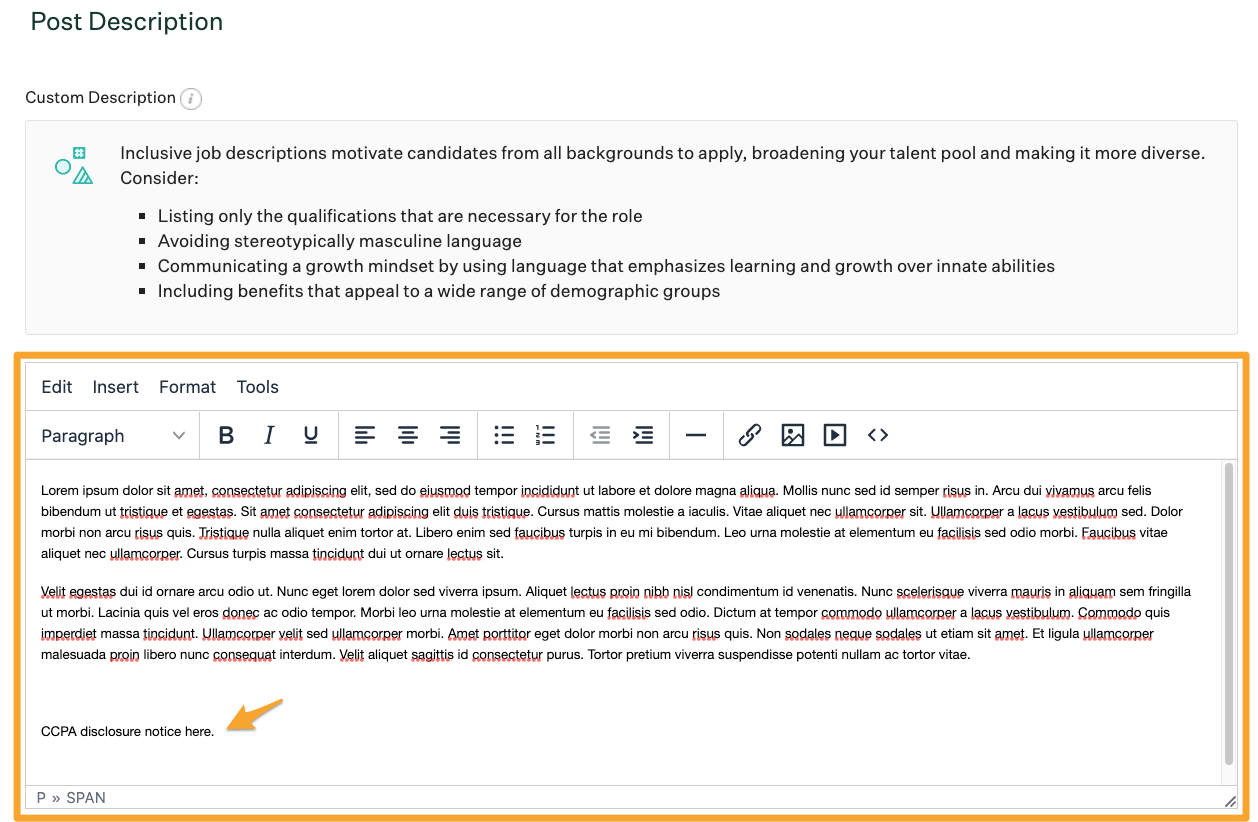 Repeat this process as necessary to add your organization's CCPA disclosure notice to all applicable job posts.
Provide candidate a copy of their collected data on request
The candidate packets feature allows your organization to be compliant with CCPA's regulation regarding a candidate's right to request a copy of their collected data from your organization. With candidate packets, you can produce and configure downloadable packets of candidate information that a user with Job Admin level permissions or above can email to the candidate.
To learn how to configure and download a candidate packet, review the following articles:
Delete applicant's personal information on request
CCPA requires that your organization remove applicant information from your database at the applicant's request.
Should a candidate request you remove their collected data from Greenhouse Recruiting, you can do so by deleting the candidate's profile. A candidate profile can be deleted only by a user with Site Admin permissions.
Note: Deleting a candidate profile removes all record of the candidate from your system, including record of the candidate in reports. This is a permanent action that cannot be undone.
If a candidate has requested to have their information removed, navigate to the candidate's profile and click See more under the Tools section.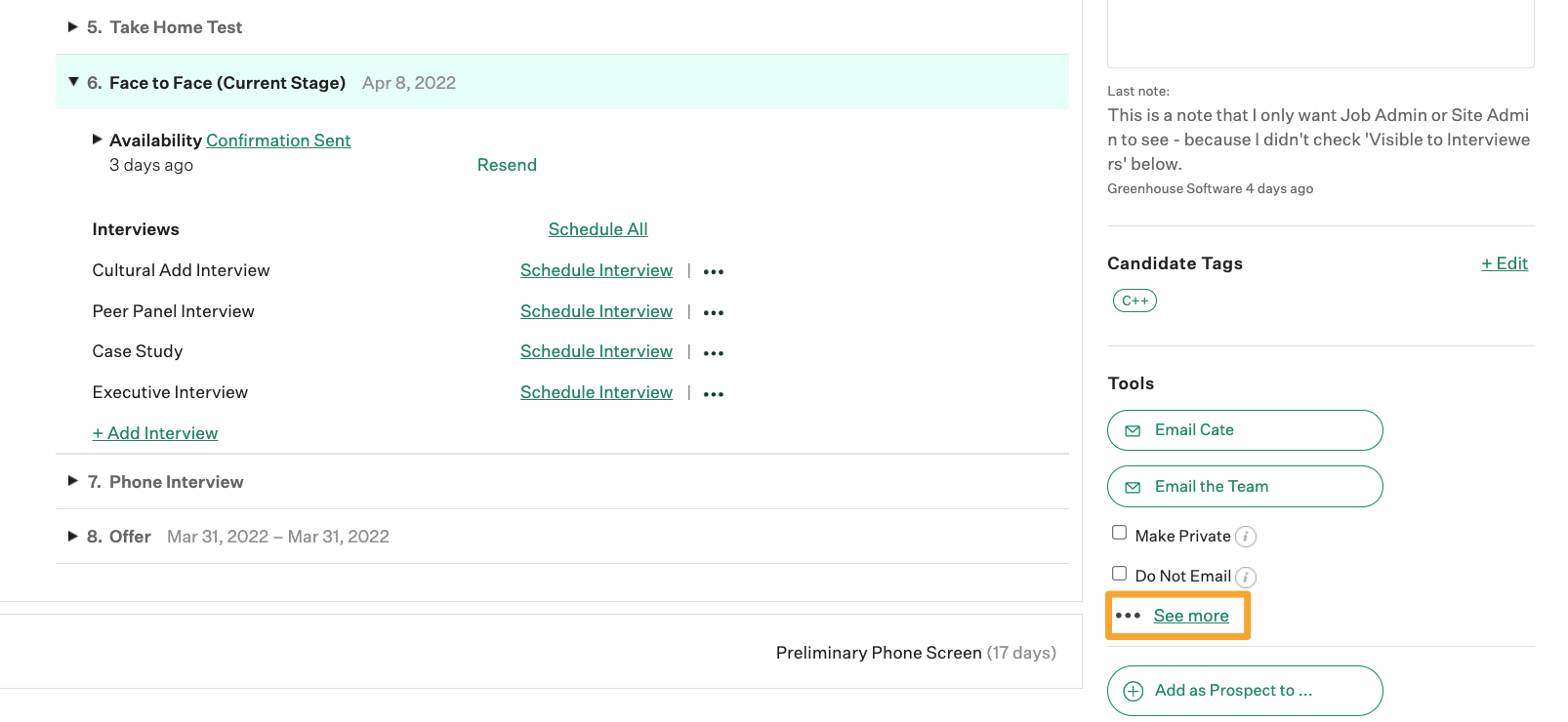 Click Delete Candidate.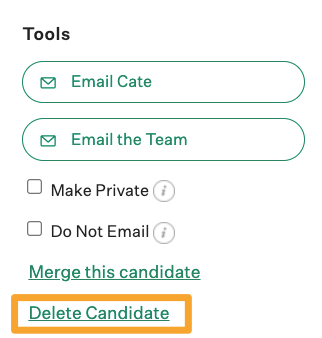 In the subsequent dialog box, confirm you wish to remove all jobs the candidate is on, and permanently delete their profile from the database, by clicking Deleting Candidate.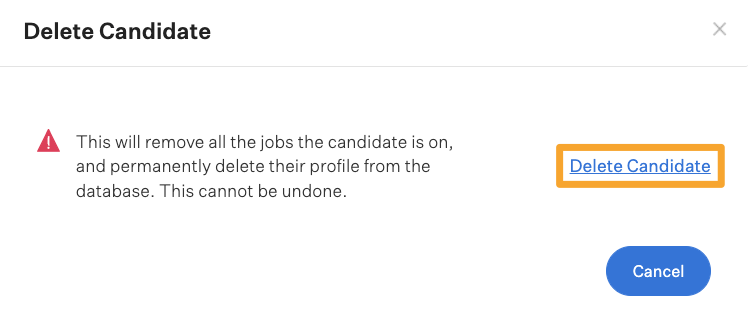 The candidate's profile and all associated information will be removed from Greenhouse Recruiting.
If the candidate applies to another job in the future, a new candidate profile will be created for them in your Greenhouse Recruiting account. The new candidate profile will contain no reference to the previously deleted profile.