In an effort to improve our suite of products, Greenhouse Software regularly releases new product features, updates, and improvements. Stay up-to-date with what's new at Greenhouse by Following our Release Notes.
Find our releases for this week below:
Greenhouse Recruiting
The interviewer experience is now available in Portuguese! Click here to learn more.

Coming Soon: We're excited to share an update to Report Builder is coming soon! With Report Builder 2.0, begin with an essential Greenhouse Recruiting report template, then customize the metrics, columns, and more. Alternatively, start from scratch using a Build Your Own... template — we'll provide a few metrics as a jumping off point, then let you take control. Stay tuned for more details!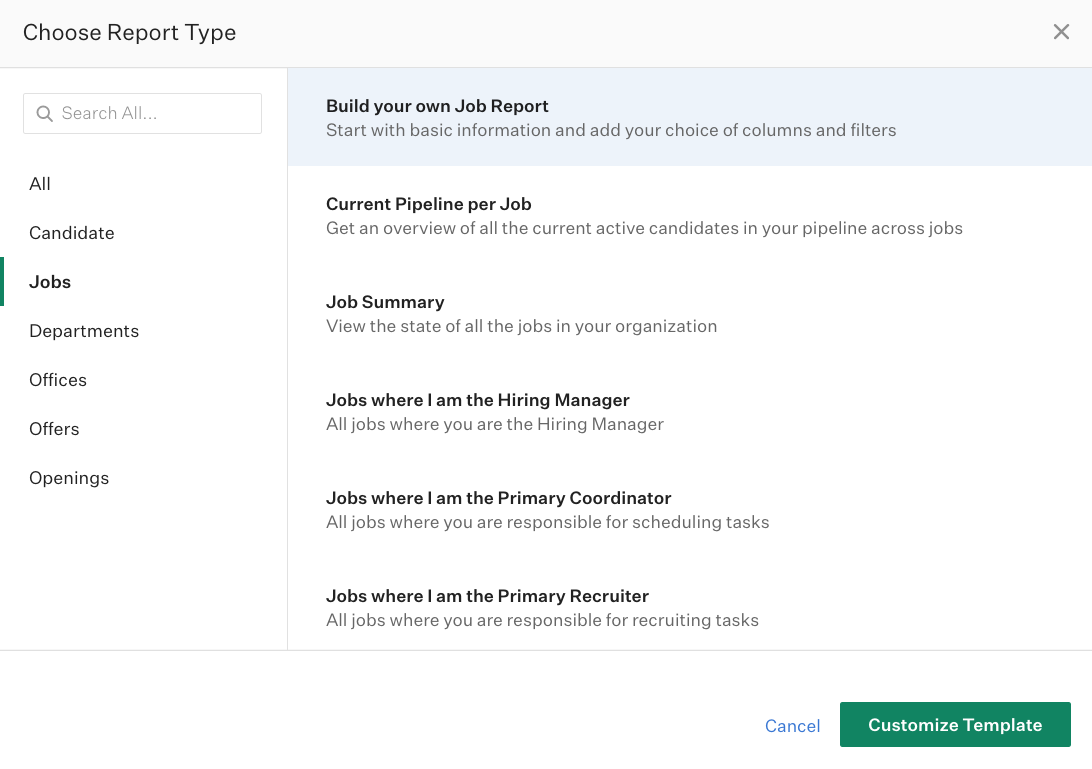 We will begin removing the Interviewer permission level next week as the final step in our simplified interviewing permissions update. This permission level will be removed from all organizations over the coming weeks. Click here to learn more about deprecating Interviewer permissions.
Greenhouse Onboarding
Coming Soon: In the near future, tasks assigned through a Coworker field will automatically be reassigned if the Coworker field is updated to a new user. More details will be available soon.
Integrations
Bug Fixes
In Greenhouse Recruiting, we resolved an issue that caused a variety of unexpected behaviors when scheduling through the Google Calendar integration. These issues included the inability to select a calendar, previously selected calendars no longer appearing as options, and in-app errors when scheduling a new interview. We apologize for any inconvenience this caused your team.
We fixed a bug that caused some users to see a mismatch between the number of candidates listed to schedule in the My Tasks panel and the number of candidates displayed after clicking the corresponding Candidates to Schedule link.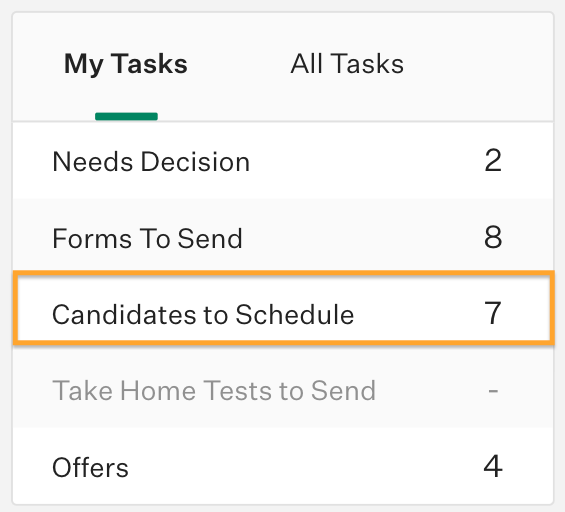 We resolved an error that occurred if a user included an @mention in the Notes field when adding a new candidate.
We also resolved an issue in which organizations with a grandparent > parent > child department configuration encountered an error when attempting to delete a child department and reassign all jobs within the child department to its parent department.
Finally, in the Job Board API, we resolved a bug that caused candidates who provided explicit consent to store their data when submitting their application to appear

not

to have granted consent once they were added to Greenhouse Recruiting. We apologize for the trouble this might have caused your team.