In an effort to improve our suite of products, Greenhouse Software regularly releases new product features, updates, and improvements. Stay up-to-date with what's new at Greenhouse by Following our Release Notes.
Find our releases for this week below:
Greenhouse Recruiting
We are excited to share that simplified interviewing permissions are now available for all organizations! Simplified interviewing permissions eliminate the need to assign users to jobs before scheduling them for interviews, and also stop non-Admins from viewing candidates on jobs unless they are specifically assigned to an interview. Classic Interviewer permissions are still available for now, but will be deprecated in late October.
Organizations on the Advanced or Expert subscription tier now have access to Automated Availability Request Rules as part of our open beta! Streamline your scheduling process by sending an Availability Request email automatically to a candidate when any member of your team advances them to a specified stage. Click here to learn more.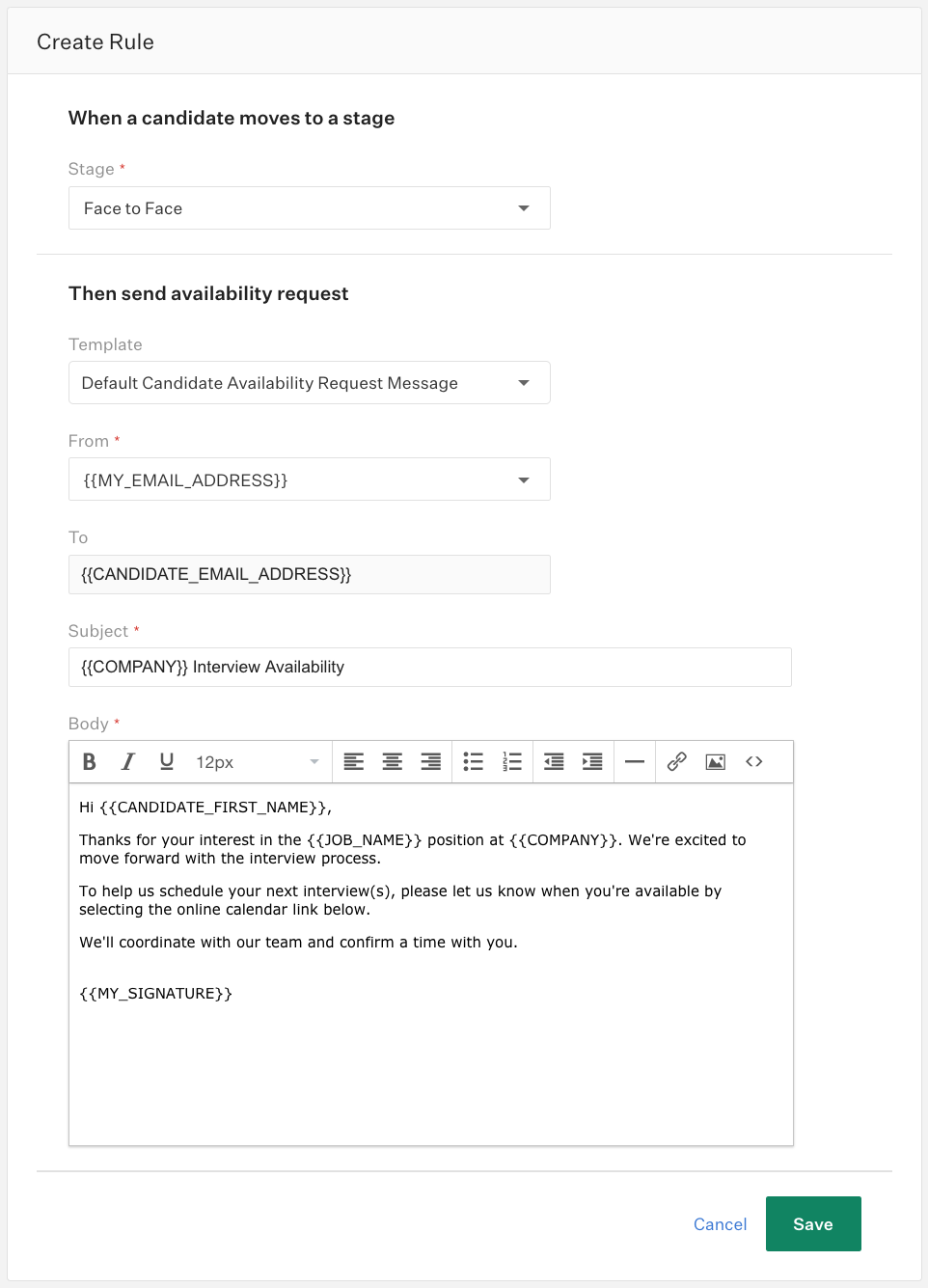 Coming Soon: Standardized Post Descriptions on job and prospect posts will be available soon! Standardized Post Descriptions will allow you to easily add a company overview, benefits and perks details, and more to every post on your job board.
A Scorecard Notifications update is also on the horizon! These updates will give your organization greater control over notification cadence, plus new options to keep your interviewing team in the loop as scorecards are submitted. In addition, more users will have access to enable the Slack integration, allowing your team to reach interviewers outside of email.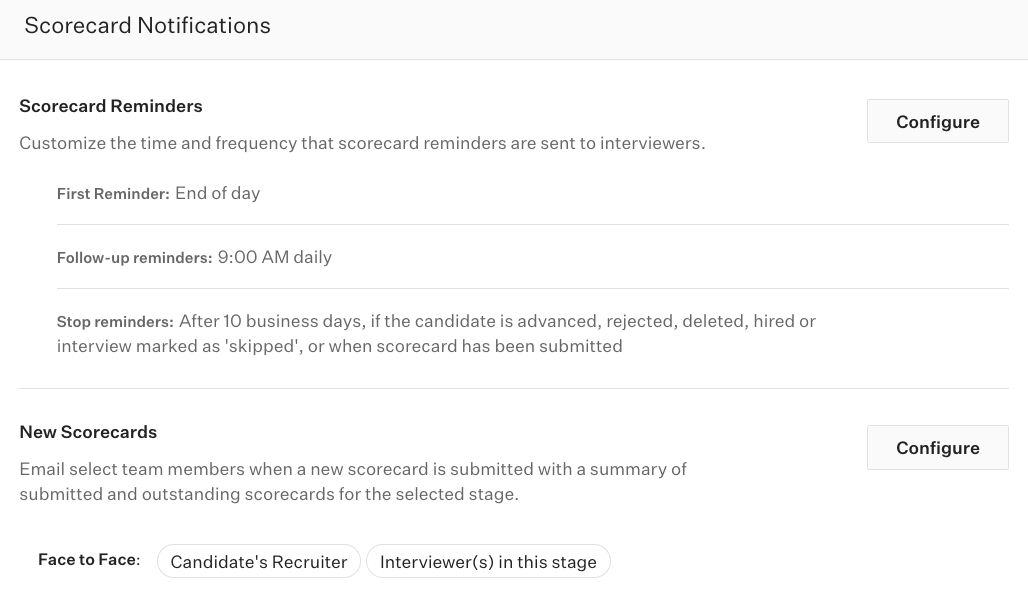 Greenhouse Onboarding
Coming Soon: Choreographed Introductions will be available soon! Choreographed Introductions is a flexible email tool that allows your team to send customized, automated notifications about a New Hire class to relevant employees at your organization. This feature will help you set expectations and keep team members informed on what's happening with new hires as the Onboarding plan progresses.

Bug Fixes
In Greenhouse Recruiting, we resolved a system-wide incident that caused increased site response times and error rates on September 9, 2020. Resolving this issue required us to temporarily hide the counts of Interviews: Last 7 Days and Next 7 Days in the the scheduling flow. All functionality is now restored. We apologize for the inconvenience this caused.
We also resolved an issue that caused some custom field options associated with a Workday®️ RaaS import to appear in duplicate.
Users briefly saw outstanding scorecards for closed jobs on their Dashboard page. We released an update to ensure outstanding scorecards are shown for open jobs only.
In Greenhouse Onboarding, we fixed a bug that prevented editing Tasks when onboarding a Pending Hire.
Users can now map Yes/No type fields from Greenhouse Recruiting to Greenhouse Onboarding.
When onboarding Pending Hires in bulk, a given Pending Hire will now be dropped from the bulk action if they do not have a Countersigner specified and are assigned a document that requires one. Should this occur, the user completing the bulk action will be notified by email so the Pending Hire can be processed individually and assigned a Countersigner.
Note: Greenhouse Recruiting is not sponsored by, endorsed by, or affiliated with Workday®️.