Permissions: Site Admin, and Job Admin who can create, edit and delete stage transition rules
Product tier: Available to Advanced and Expert subscription tiers
Note: It is not possible to change the action associated with an existing stage transition rule (for example, you cannot change an existing rule from send availability to email candidate).
To start, click Jobs at the top of the page and select the job from the list. Go to the Stage Transitions page. (Job Setup > Stage Transitions)
From the Stage Transition Rules page, click on the stage transition rule you want to edit.

Make changes to your rule on the Edit Rule page, then click Save.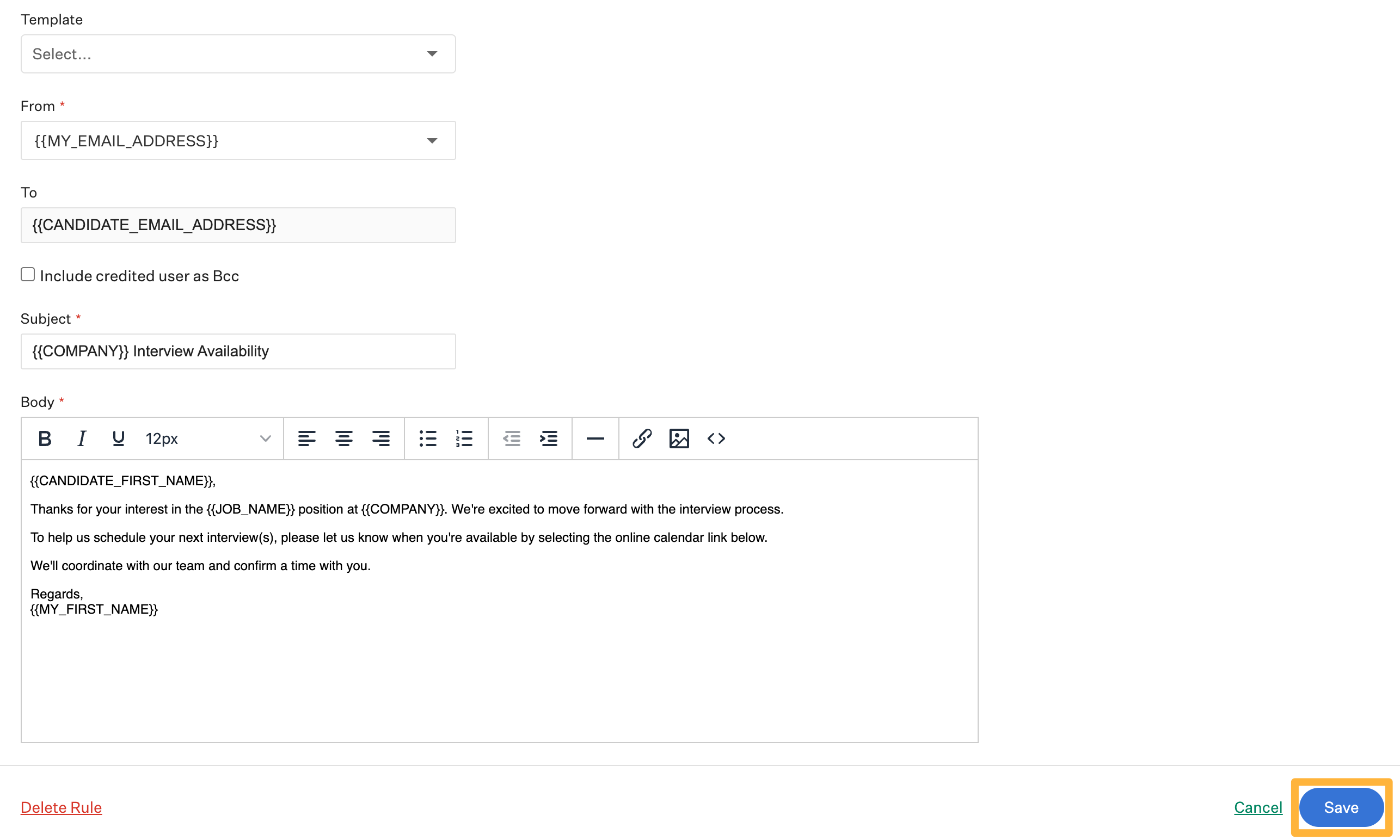 Additional resources
To learn more about stage transition rules, please see the following Support Center articles: