In an effort to improve our suite of products, Greenhouse Software regularly releases new product features, updates, and improvements. Stay up-to-date with what's new at Greenhouse by Following our Release Notes.
Find our releases for this week below:
Greenhouse Recruiting
Auto-Advance is now available for organizations with an Advanced or Expert subscription! Auto-Advance allows your team to automatically move candidates to a specified stage based on their responses to custom job post questions.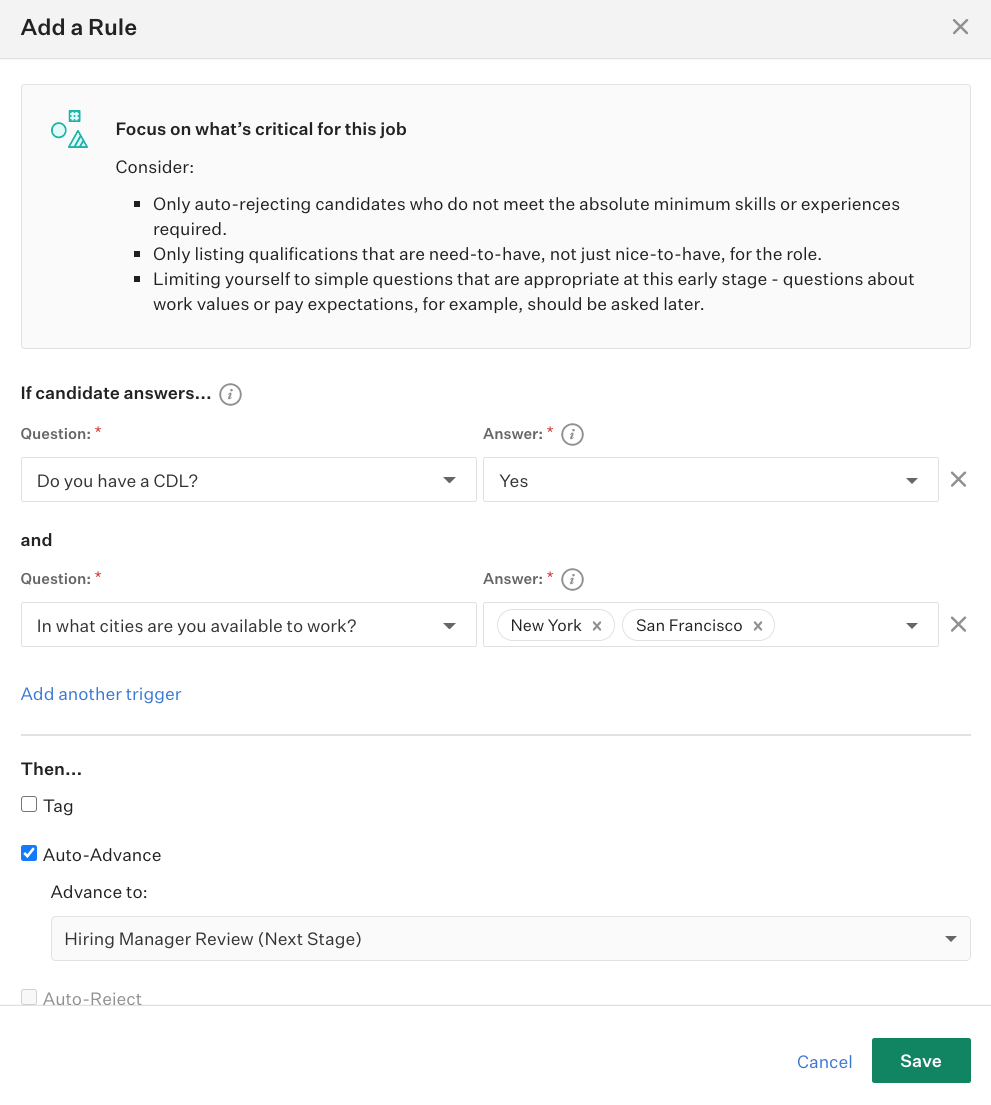 We also improved Application Rules with new AND/OR Conditions. Click here to learn more.
We added a new Sourcing Nudge that can be enabled when configuring Auto-Reject or Auto-Advance Application Rules. Nudges are timely reminders that help change behaviors by reminding employees to engage in efforts to disrupt unconscious bias and promote inclusion.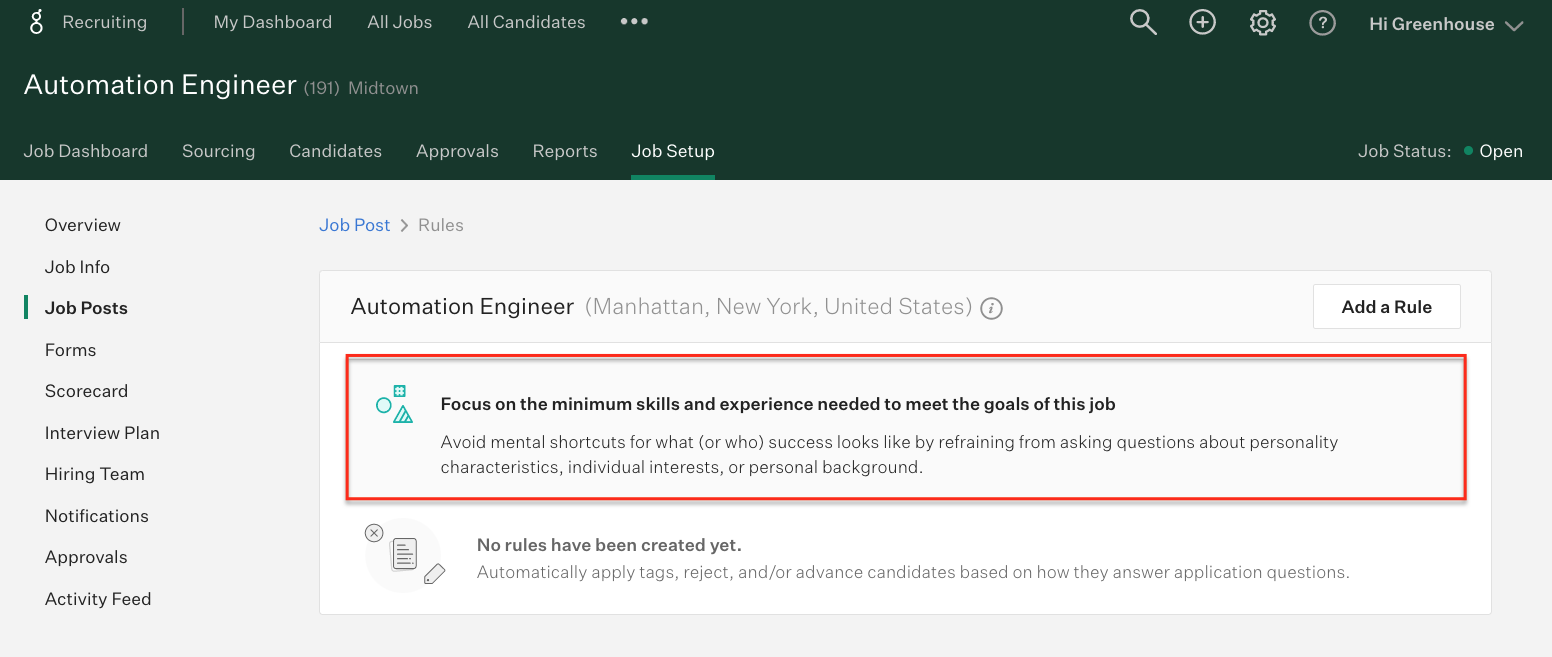 Single Sign-On configurations are now user-serviceable. Single Sign-On is included in the Advanced and Expert subscription tiers. Click here to learn more.
Bug Fixes
We resolved an issue that caused some users to encounter an error when scheduling interviews through the Zoom integration. We apologize for any trouble this caused your team.
We updated a broken URL on the English and Spanish versions of the EEOC form.
We fixed a bug that prevented users from copying a job if the original job did not have a job post location set.
We fixed a user-reported issue in which special characters were not supported when searching for a saved job post location.
We resolved an issue that caused resumes added to existing candidates in bulk via Maildrop not to appear in document preview.