Permissions: Site Admin, and Job Admin who can manage company metadata
Product tier: Available for all subscription tiers
Candidate tags allow your organization to filter and search for candidates who meet specific criteria, and can be applied to candidate profiles manually or via the auto-tag feature.
To create a new candidate tag, click the Configure icon

in the upper right-hand corner and navigate to Custom Options on the left-hand panel.

From the Custom Options page, click Candidate Tags in the Company Metadata section.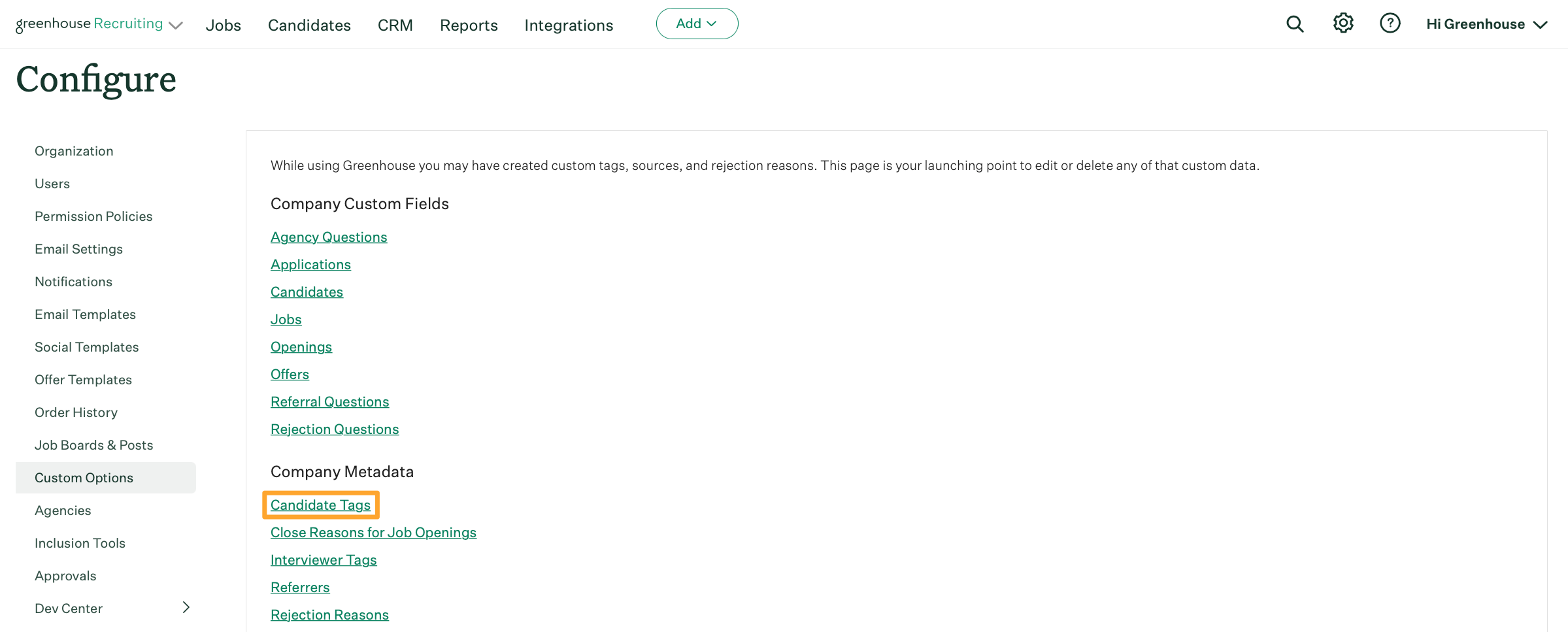 From the Manage Candidate Tags page, click Create New Candidate Tag.

In the Create a new Candidate Tag dialog box, input a name for your candidate tag. When finished, click Create Candidate Tag.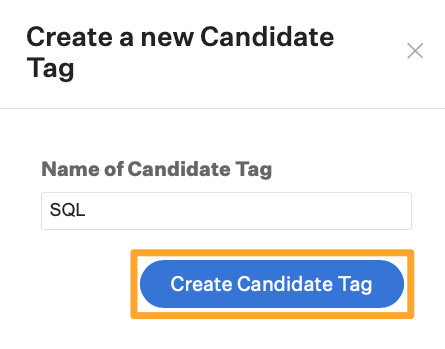 Your new candidate tag will be available to apply manually to candidate profiles, or to assign to new applications using the auto-tag feature.

To learn more about candidate tags, checking out the following articles: