Rectxt is easy and affordable click-to-text software for recruiters that integrates seamlessly with Greenhouse.
The Rectxt Chrome extension allows recruiters to send 1:1 texts and launch 1:many bulk-action Mass Messages directly from inside or outside of Greenhouse by simply clicking on a candidate's phone number.
Connecting Rectxt with your Greenhouse Account is easy. All you'll need is your email address and your Greenhouse API key which can be provided by your Greenhouse rep or can be generated by the SuperUser of your company Greenhouse account.
Greenhouse Recruiting's integration with Rectxt allows all inbound and outbound text conversations to instantly save under each Greenhouse Recruiting candidate profile.
Create a Harvest API key for the Rectxt integration
To configure the Greenhouse Recruiting / Rectxt integration, you'll need to create a Harvest API key.
Follow the steps in this article to create the key, and verify that the credentials and permissions below are selected when configuring the Rectxt integration.
Credentials
In the Create New Credential box, make the following selections:
API type: Harvest
Partner: Rectxt
Description: Rectxt Harvest API key
Permissions
Verify that the following permissions are selected for the Rectxt integration:
Candidates
Users
Use the Rectxt integration with Greenhouse Recruiting
To use the integration, return to Greenhouse Recruiting and navigate to a candidate profile. Click the Rectxt icon to launch the Chrome extension and start texting with the candidate. You also can text candidates by clicking on the Rectxt icon in the browser extension tray.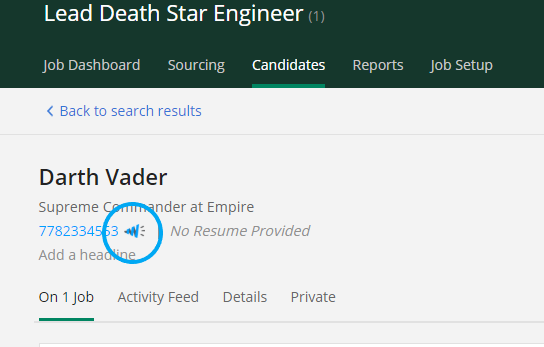 Additional resources
For additional information not covered here, reach out to support@rectxt.com or visit the Support section of Rectxt's Settings page.