Permissions: Site Admin, and Job Admin who can create, edit, and delete job posts
Product tier: Available to all subscription tiers
Greenhouse Recruiting includes integrations that allow you to create free job posts automatically on Indeed and LinkedIn Limited Listings after setting your external job posts live. Each job board partner has unique guidelines about which jobs can be set as remote from within Greenhouse Recruiting.
In this article, we will cover:
Note: Glassdoor and Indeed have recently partnered and streamlined the way jobs are posted. As of May 31, 2021, all jobs posted to Indeed will appear on both Glassdoor and Indeed. However, the companies have removed the ability to post directly to Glassdoor. Contact Indeed's customer support for any questions regarding this change.
Mark job post as remote for third-party boards
Navigate to an existing external job post, or create a new external job post, and scroll to the bottom of the Job Post Edit page to the Publish to Free Job Boards section.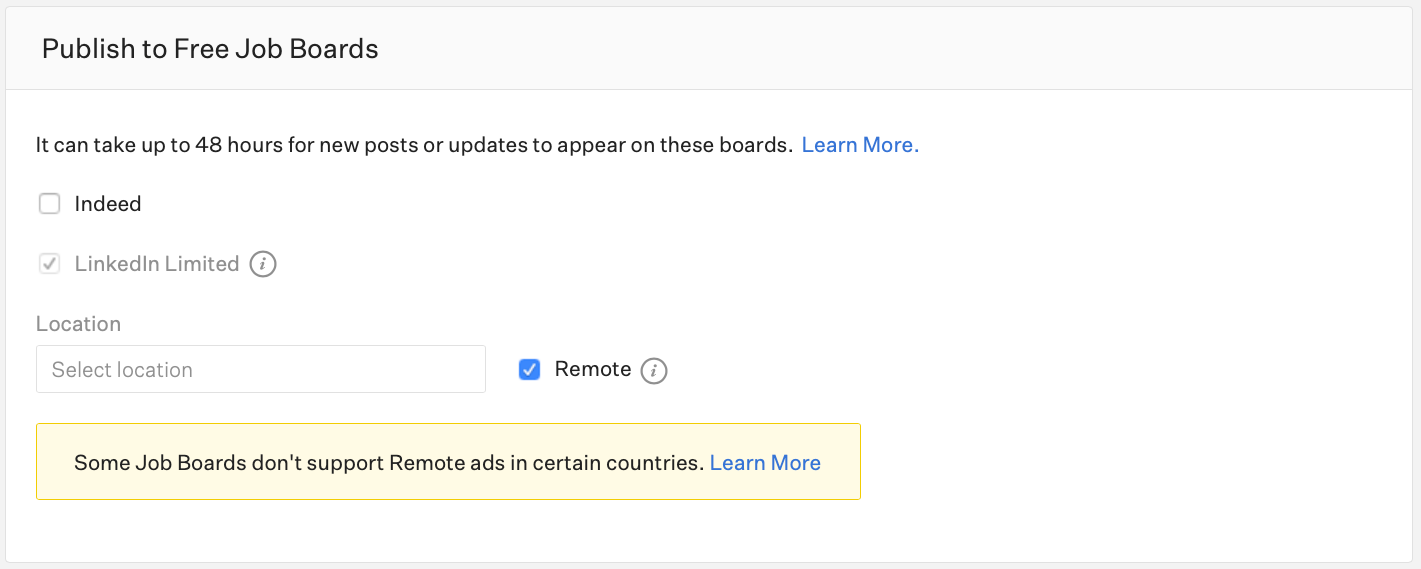 Check the box next to the third-party job boards where you wish to publish the post.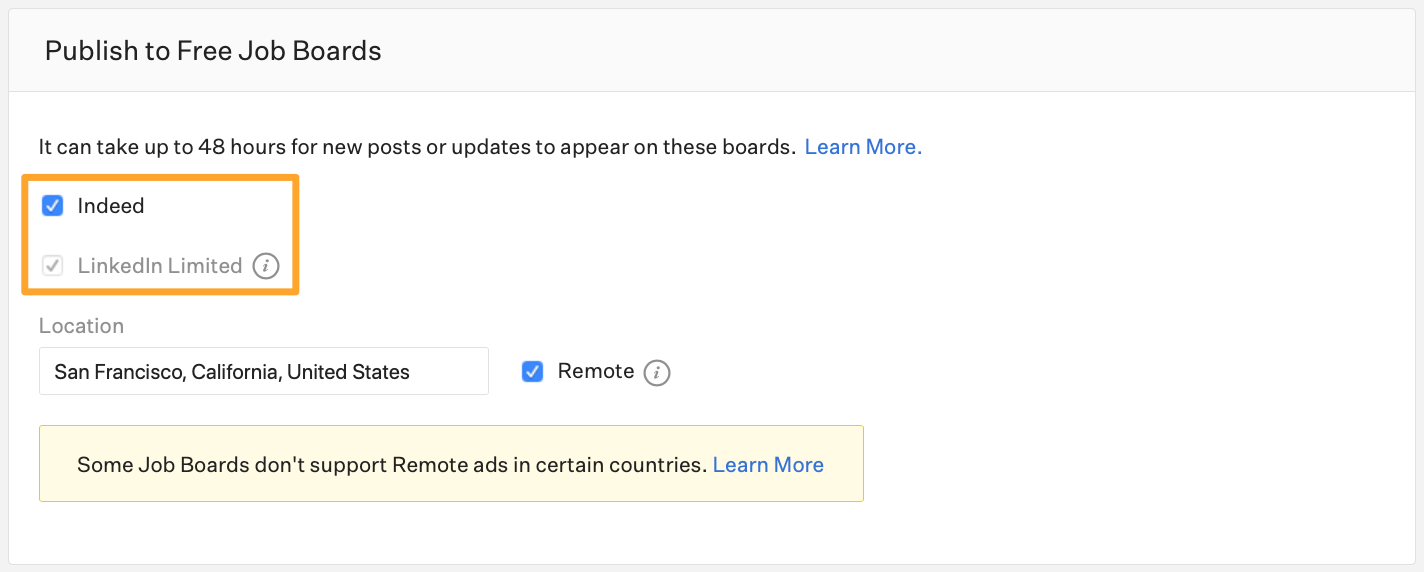 Select a location to be associated with the job post and check the Remote box. Confirm the job boards you selected support remote opportunities for the chosen location. See the sections below for guidance on remote location requirements.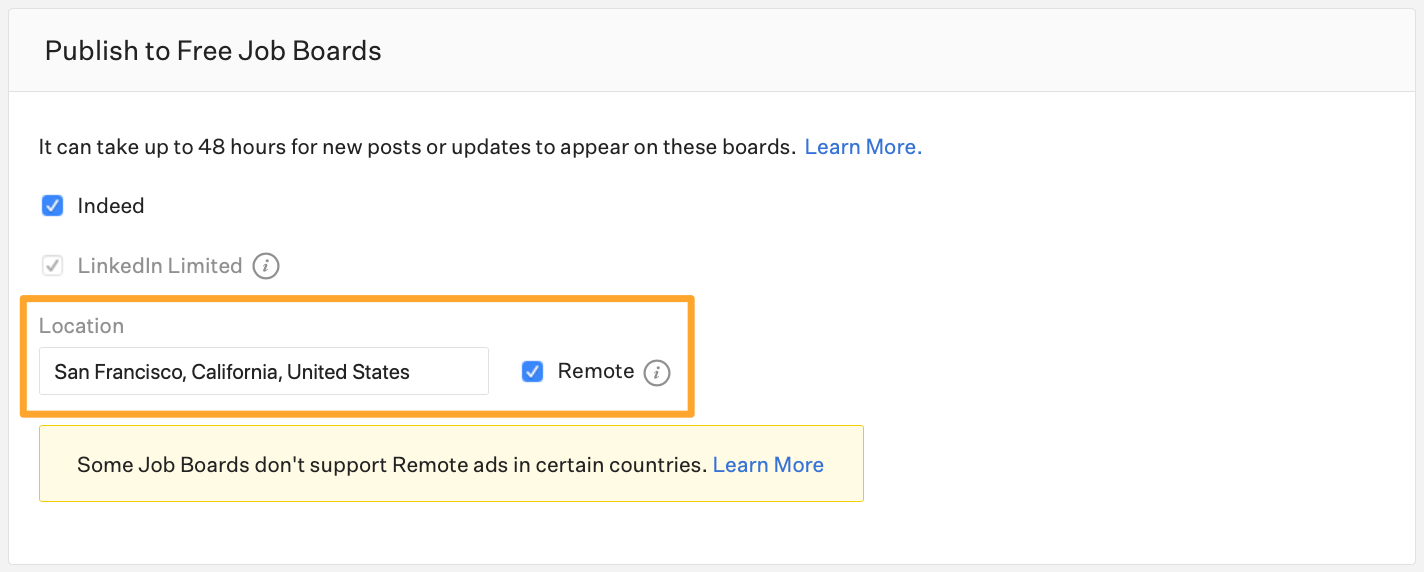 Note: Each of our partners requires a location to be selected in order to create a free job post, including for remote job postings. Your job post will not save without a valid location entered, even with Remote checked.
Click Save at the bottom right of the Edit Job Post page. The job post will appear on the selected third-party job boards within 48 hours.
Indeed remote requirements
When posting a remote job on Indeed, you'll still need to define the city, state, and country for each job post. Then, you'll select the Remote checkbox and Greenhouse Recruiting. When the post is published, the job will be marked as Fully Remote in Indeed.
Note: Greenhouse Recruiting doesn't support hybrid Remote options, such as "Flexible WFH" or "Temporarily remote due to COVID-19") 
For more information on posting jobs to Indeed with Greenhouse Recruiting, click here.
LinkedIn Limited Listings remote requirements
Jobs can be posted in any location and appear as Remote on LinkedIn. For more information on using LinkedIn Limited Listings on Greenhouse Recruiting, click here.