In an effort to improve our suite of products, Greenhouse Software regularly releases new product features, updates, and improvements. Stay up-to-date with what's new at Greenhouse by Following our Release Notes.
Find our releases for this week below:
Greenhouse Recruiting
When sending candidates the Interview Confirmation email, the option to include calendar files as an attachment now is selected automatically. If you would prefer not to include calendar files in your Interview Confirmation emails, be sure to uncheck the Include calendar files box prior to sending the email.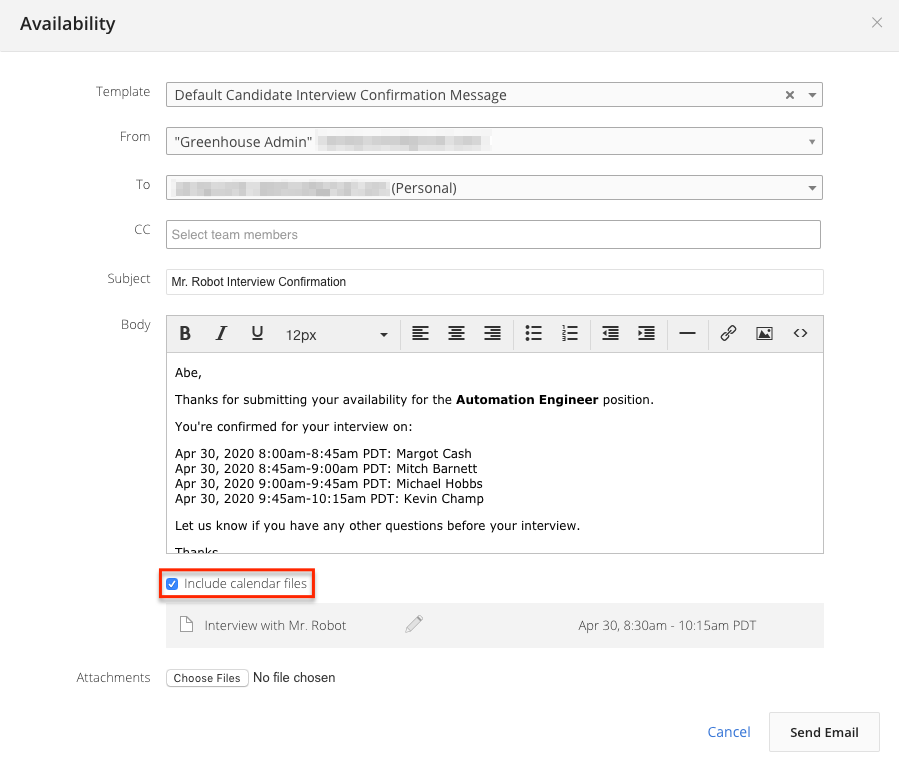 We recently improved the user experience for organizations populating large custom reports. When a custom report takes longer than 8 seconds to load, users now will see an option to email the report as a spreadsheet to their primary Greenhouse Recruiting email address. This action can be performed instead of waiting for the report to load, or in addition to waiting for the report to load.
Coming soon: In the near future, we will be updating the UI for how your organization manages custom fields (including dependent custom offer fields)! While we will not introduce any new functionality in this update, we hope this redesign makes managing custom fields a more intuitive experience. Stay tuned in the coming weeks to learn more!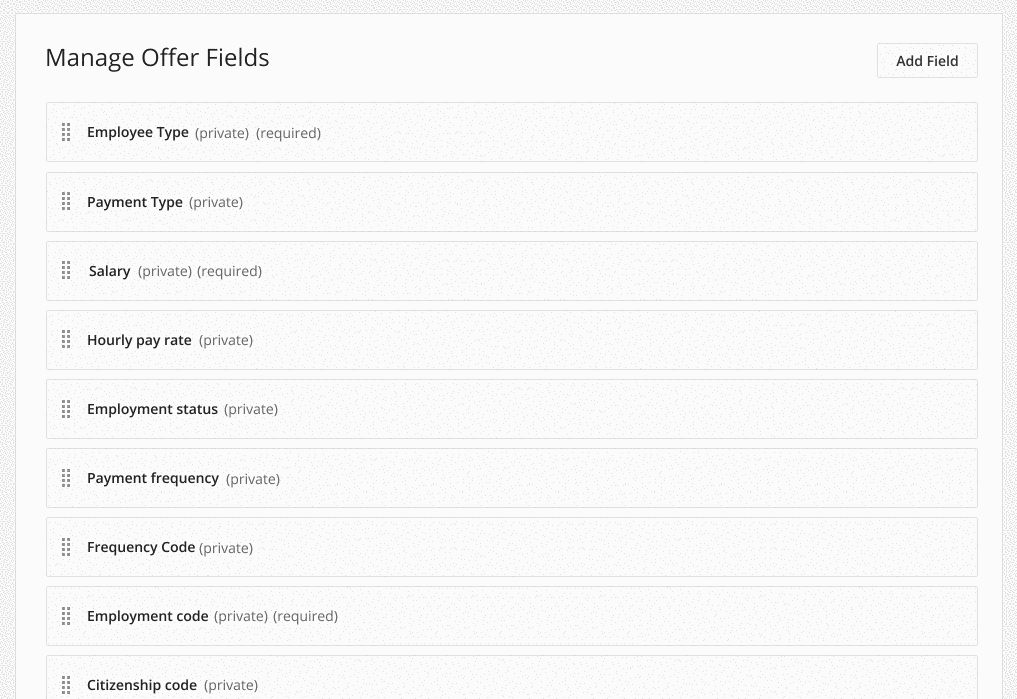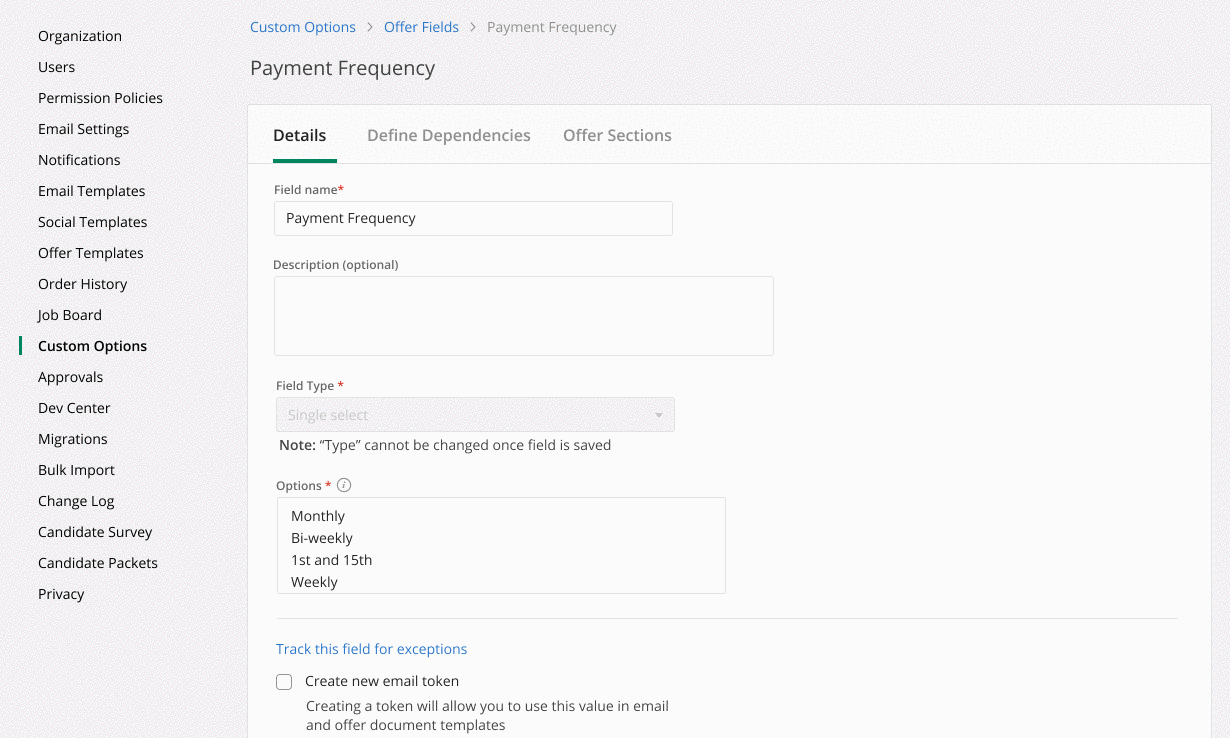 API
Bug Fixes
In Greenhouse Recruiting, we resolved an issue where the Send EEOC Questions feature emailed candidates a broken URL, preventing candidates from providing the requested EEOC information. We apologize for the trouble this caused your team and candidates.
We updated our Indeed XML feed to ensure Yes/No job post questions are sent to Indeed with response options of Yes and No, rather than response options of True and False.
The Change Log now includes entries for the following Harvest API actions:


PATCH: Update Custom Field Options
POST: Create Custom Field Options
PUT: Create or replace an approval flow