The Overdue Tasks Reminder email is delivered daily to users in your organization with any overdue tasks. In this article, we will cover how to enable the Overdue Tasks Reminder email for your entire organization.
Note: Individual users can elect to unsubscribe from this email. Additionally, your organization can elect to turn this feature off for your entire company.
Click Settings from your navigation bar. On the Settings page, expand the Onboarding Plan section in the left-hand panel and select Emails.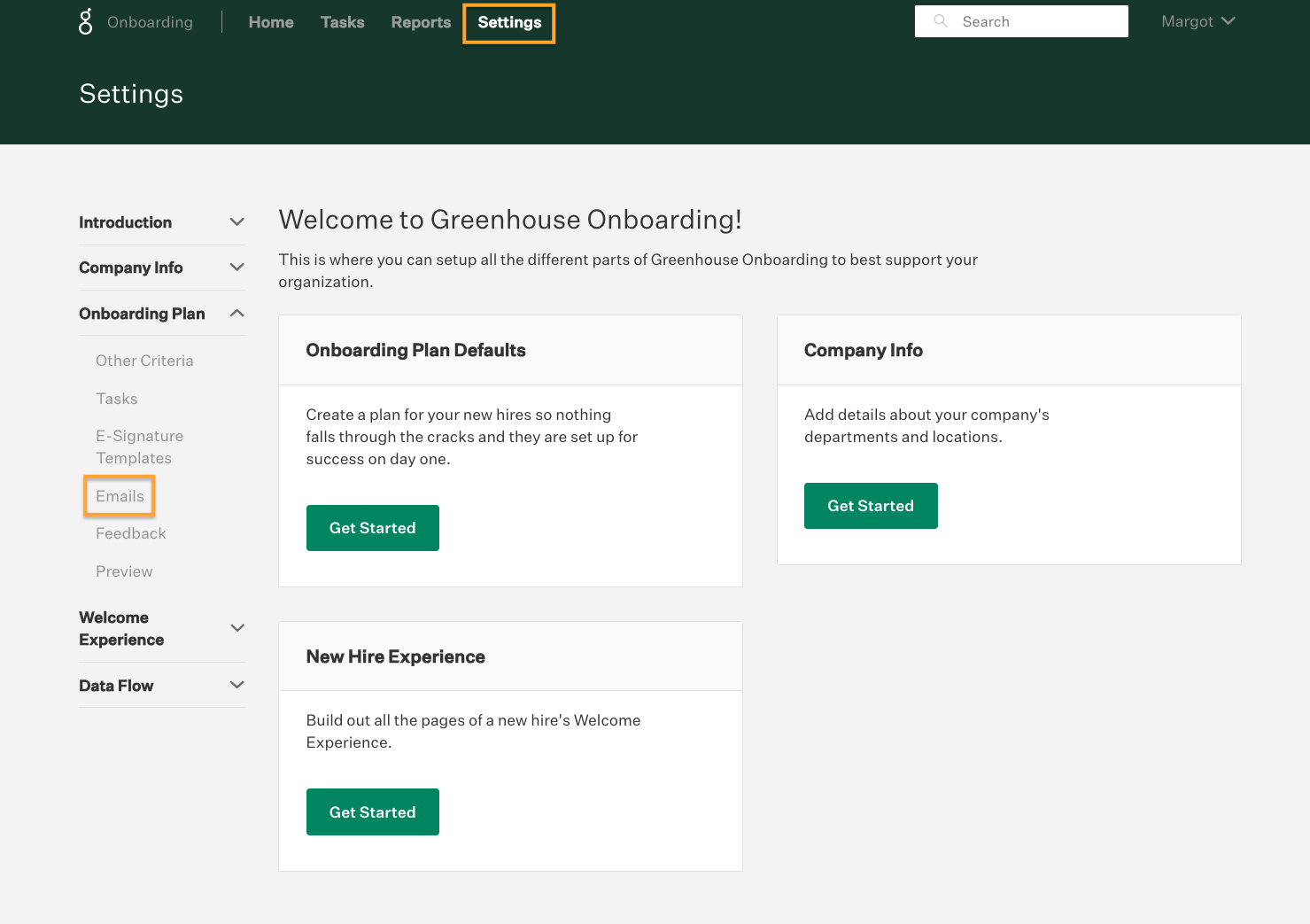 From the Emails page, navigate to the Other emails panel and click the toggle inline with Daily Overdue Reminder so a checkmark appears in the toggle.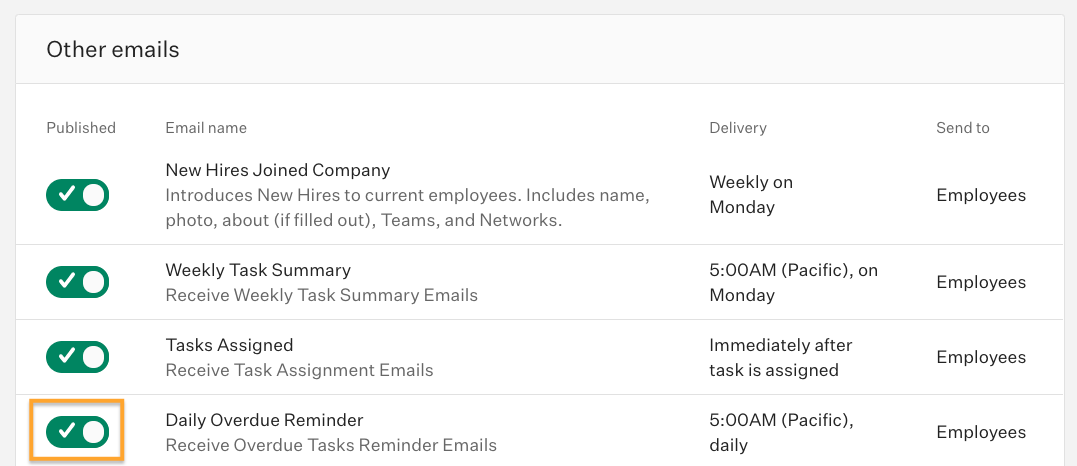 Users in your organization will start receiving the Overdue Tasks Reminder email.