Permissions: Site Admin, and Job Admin who can edit job info
Product tier: Available for Advanced and Expert subscription tiers
A custom opening field allows your organization to record select information on a per opening basis rather than for the entire job. In this article, we will cover how to edit the response to a custom opening field on an existing opening for a job that has no approval process configured.
Note: This article assumes that your organization has already configured at least one custom opening field. Click here to learn more about custom opening fields.
To edit a custom opening field for an opening on a job with no approval process, click Jobs on your navigation bar and select a job from the subsequent list.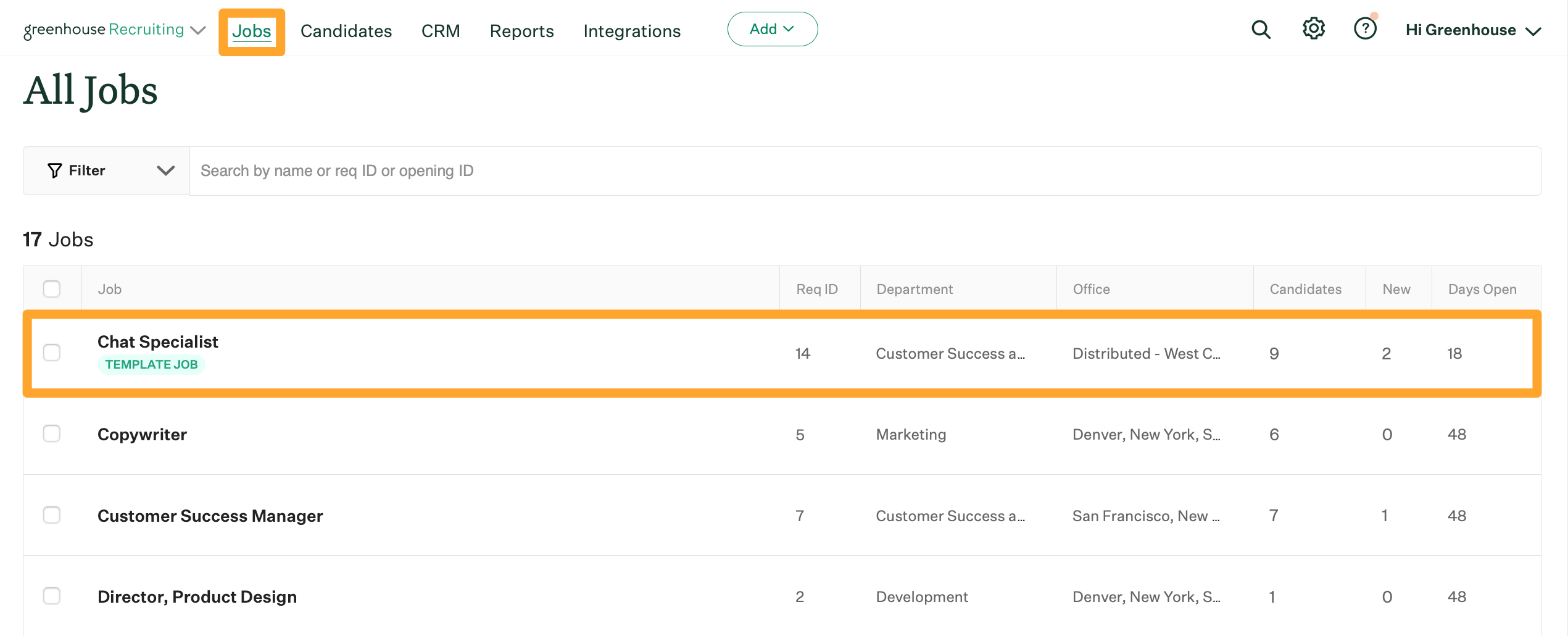 Click Job Setup and navigate to Job Info on the left.

Navigate to the Openings panel and click Manage Openings.

From the Manage Openings box, select a specific opening from the left.
Note: Custom opening fields can be edited for Open, Pending, and Closed job openings.
The details for the selected opening will populate on the right. Custom opening fields will be displayed at the end of the opening information.
Edit the response to the custom opening field and click Save.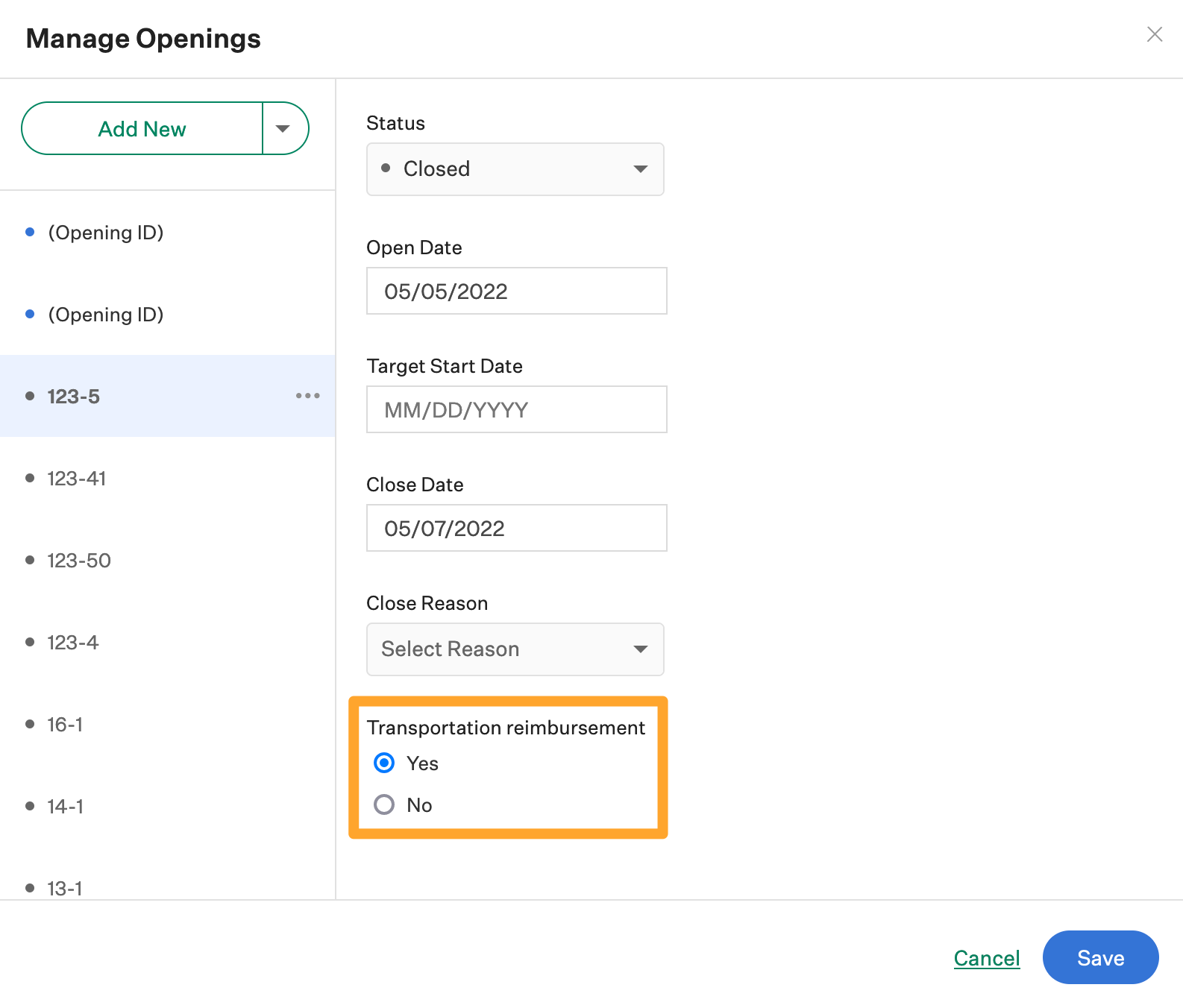 Your update to the job's custom opening field will appear in the job status report.