Permissions: Site Admin
Product tier: Available to all subscription tiers
In some cases, you may need to delete candidates or prospects in bulk to remove them permanently from your Greenhouse Recruiting account.
Note: Bulk actions are inherently risky since they involve manipulating a lot of data once. Practice caution when performing bulk actions, particularly when deleting candidate data.
In this article, we will cover how to delete multiple candidate profiles using Greenhouse Recruiting's bulk edit feature.
Click All Candidates from the navigation bar and select Bulk Actions.
Note: Additionally, use the filter panels on the left-hand side to narrow down the list of candidates.
Select candidates who will be included in this bulk action by placing a check in the box next to the candidate name.
Click Edit Selected when finished.
Click Delete Candidate Permanently.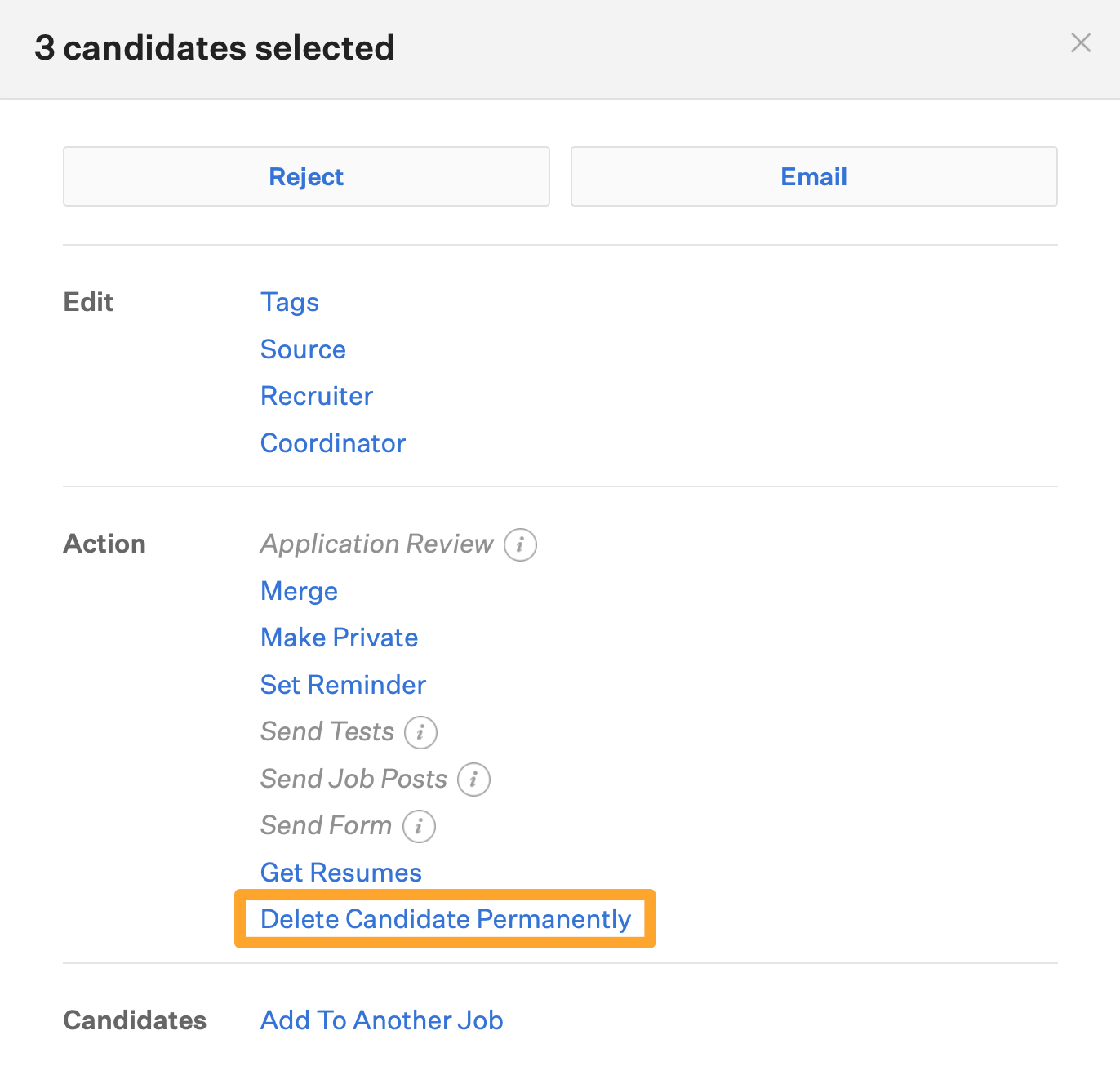 A subsequent dialog box will ask you to confirm your decision to delete the candidate profiles. Click Delete Candidates.
Note: In order to emphasize and confirm the user's decision to bulk delete many candidates or prospect profiles, you will have to type in the number of deleted candidates and prospects in a subsequent dialog box if the total number of profiles exceeds 30.