Identify the best applicants for every job, instantly!  REVEAL by Ai4JOBS is now available inside Greenhouse.io. With the click of a button, the software ranks and scores all applicants for any job with little change to your workflow. Improve your time-to-fill job metrics and sourcing success rates by 47%.  Built by HR and technology experts, we do the high-tech part so your recruitment team can do the high-touch part. Start talking to the best applicants now…ThisWay!
In this article, we will cover how to: 
Create Harvest API Key for the Greenhouse/REVEAL Integration
** If you'd prefer help with the integration, email support@thiswayglobal.com to schedule a time for us to complete it for you! **
From Dashboard click Configure icon 

Click on Dev Center and then on API Configuration Management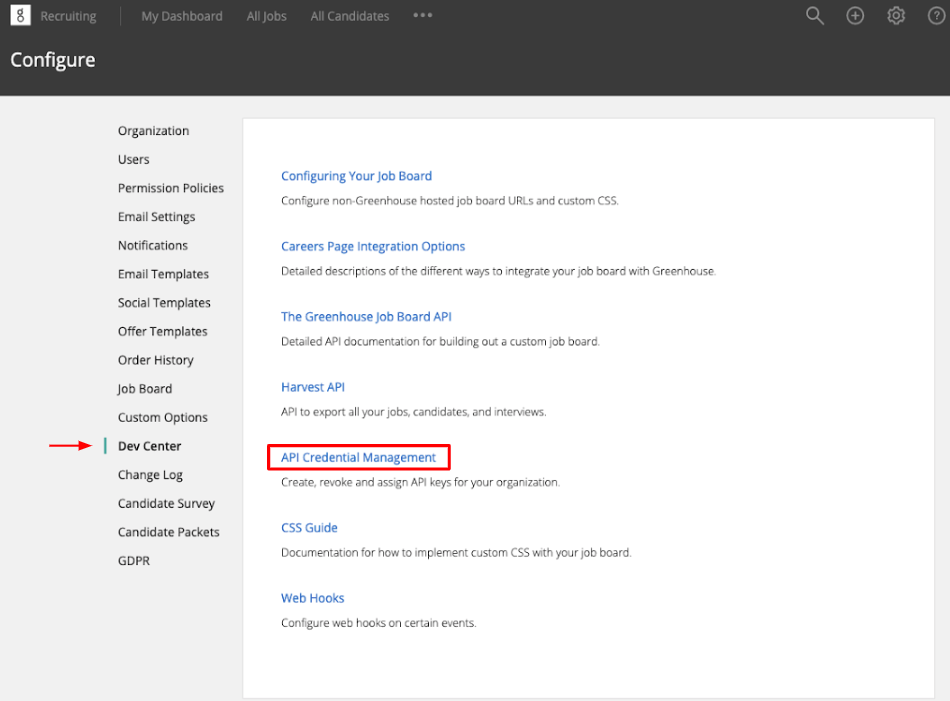 Click on the Create New API Key

 button to generate the API key for REVEAL

Input "Ai4JOBS" in the Description field, select "Harvest" for the Type, then click Create

to generate the Harvest API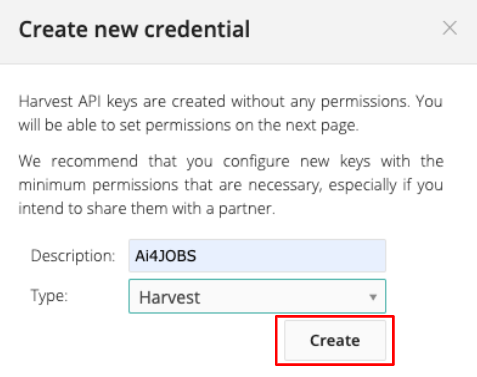 Copy Harvest API into an email and send to support@thiswayglobal.com

ThisWay Global support team will email you two keys in return:
 Configure Web Hooks to Complete Greenhouse/REVEAL Integration
Click on Web Hooks in the left hand list, then click Web Hooks

 in right hand list

                        
Use Create A New Web Hook

Form to create 13 web hooks by inputting the following information (instructions for 1st hook included):
| | |
| --- | --- |
| Web Hook Name | When |
| Application Submitted | Candidate has submitted application |
| Application updated | Application Updated |
| Job Post Deleted | Job Post Deleted |
| Job Deleted | Job Deleted |
| Job Approved | Job Approved |
| Candidate Delete | Delete Candidate |
| Job Post Updated | Job Post Updated |
| Prospect created | Prospect Created |
| Candidate Update | Candidate or Prospect Updated |
| Candidate Merged | Merged Candidate |
| Job Updated | Job Updated |
| Job Created | Job Created |
| Job Post Created | Job Post Created |
Input information into Name This Web Hook and When

 fields using information provided in table above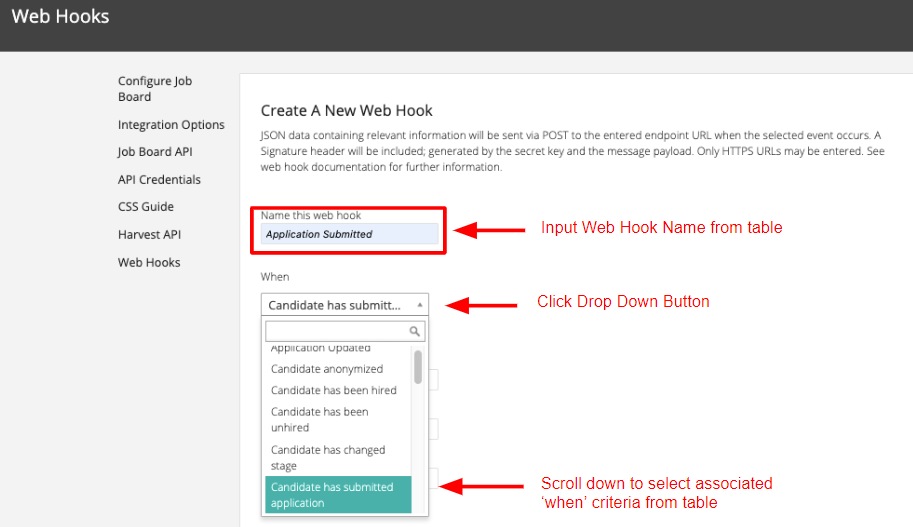 Under Export To

, input the following information for all 13 Web Hooks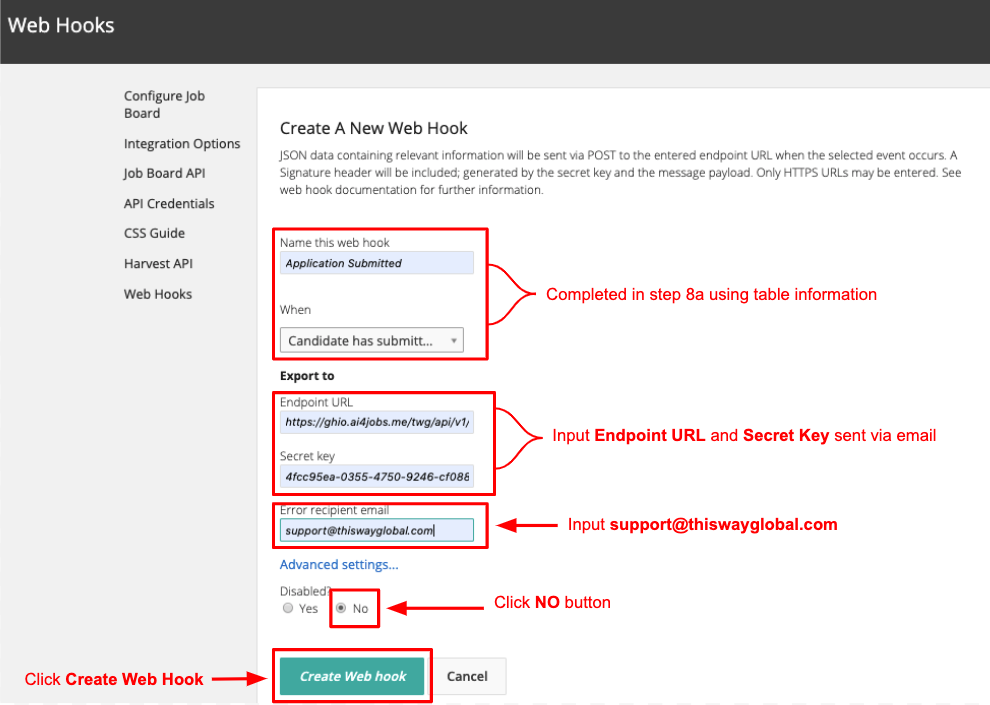 Click Create Web Hook

 to complete web hook creation

Repeat step #2 to create remaining 12 web hooks as displayed in table
 How to Utilize REVEAL Matching Functionality  
From Dashboard, click on All Jobs

Click on Candidates

 column for desired job

Use Profile Details drop down to access Candidate Tag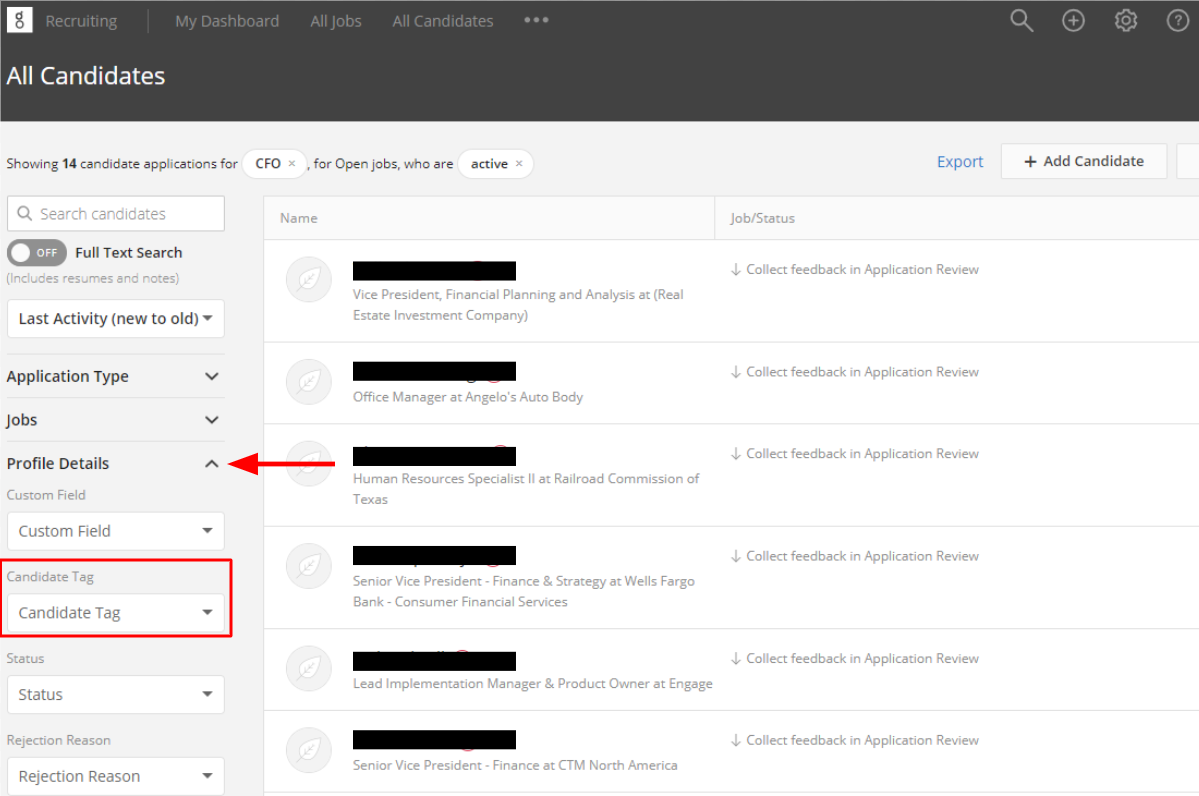 Select an Ai4JOBS group to sort candidates by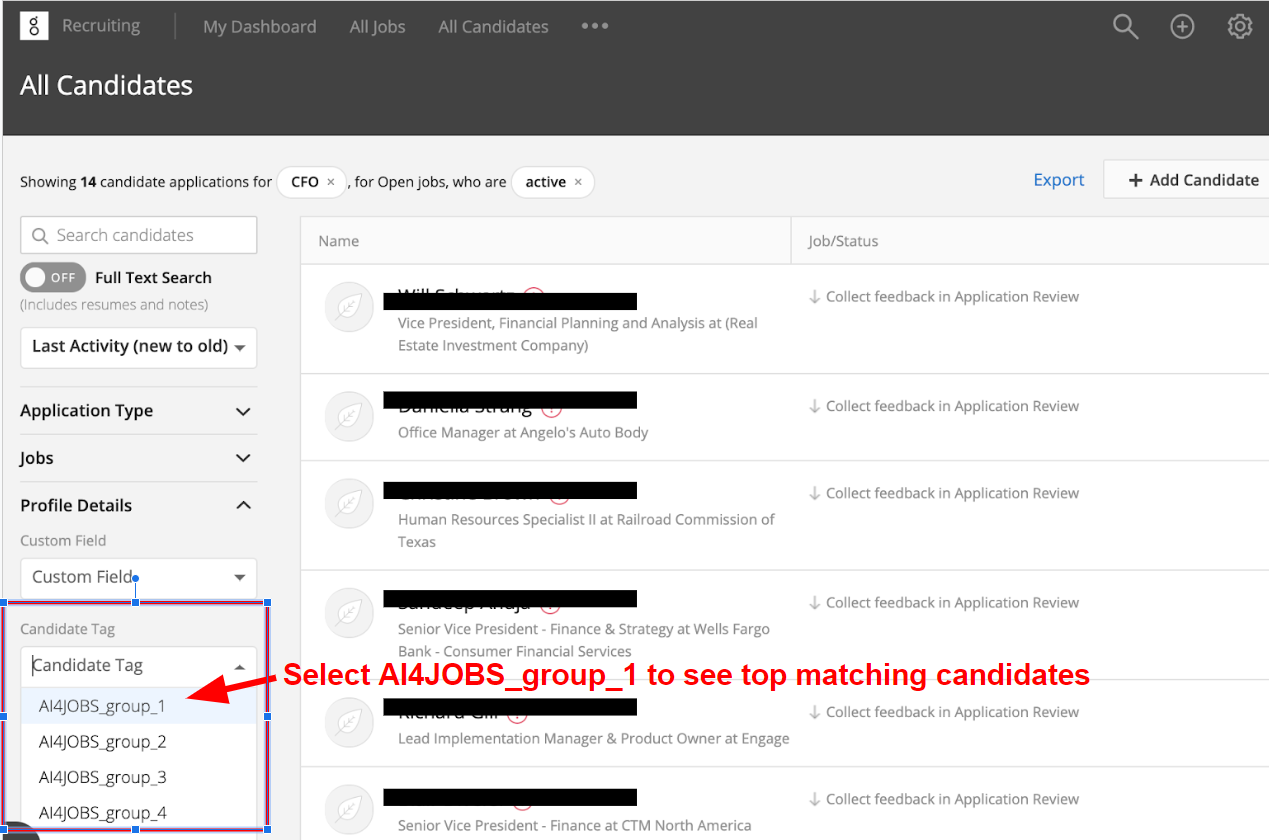 Candidates are now grouped by level of qualification

Ai4JOBS_group_1 = Most Qualified

Ai4JOBS_group_2 = Very Qualified

Ai4JOBS_group_3 = Qualified

Ai4JOBS_group_4 = Somewhat Qualified
***Simply select the tag you would like to see candidates for. If you would like to see a different group of candidates, be sure to delete the precious tag or there won't be any candidates that populate.***
Next Steps/Troubleshooting  
For any questions about your setup and configuration, contact support@thiswayglobal.com and they'll make sure you're fully set up and properly connected. If you need immediate assistance with troubleshooting, feel free to contact ThisWay Global support at (512) 212-4065, Mon-Fri, 8am-5pm US Central.