Permissions: Site Admin, and Job Admin who can reject candidates
Product tier: Available for all subscription tiers
When your organization rejects a candidate, that person is no longer considered for the role and is removed from the pipeline for that job. This article covers how to reject an individual candidate from a job, including how to schedule a rejection email.
To begin, click Jobs from the navigation bar and select a job from the All Jobs dashboard.

Select Candidates from the left-side panel and choose your candidate from the list.

Click Reject.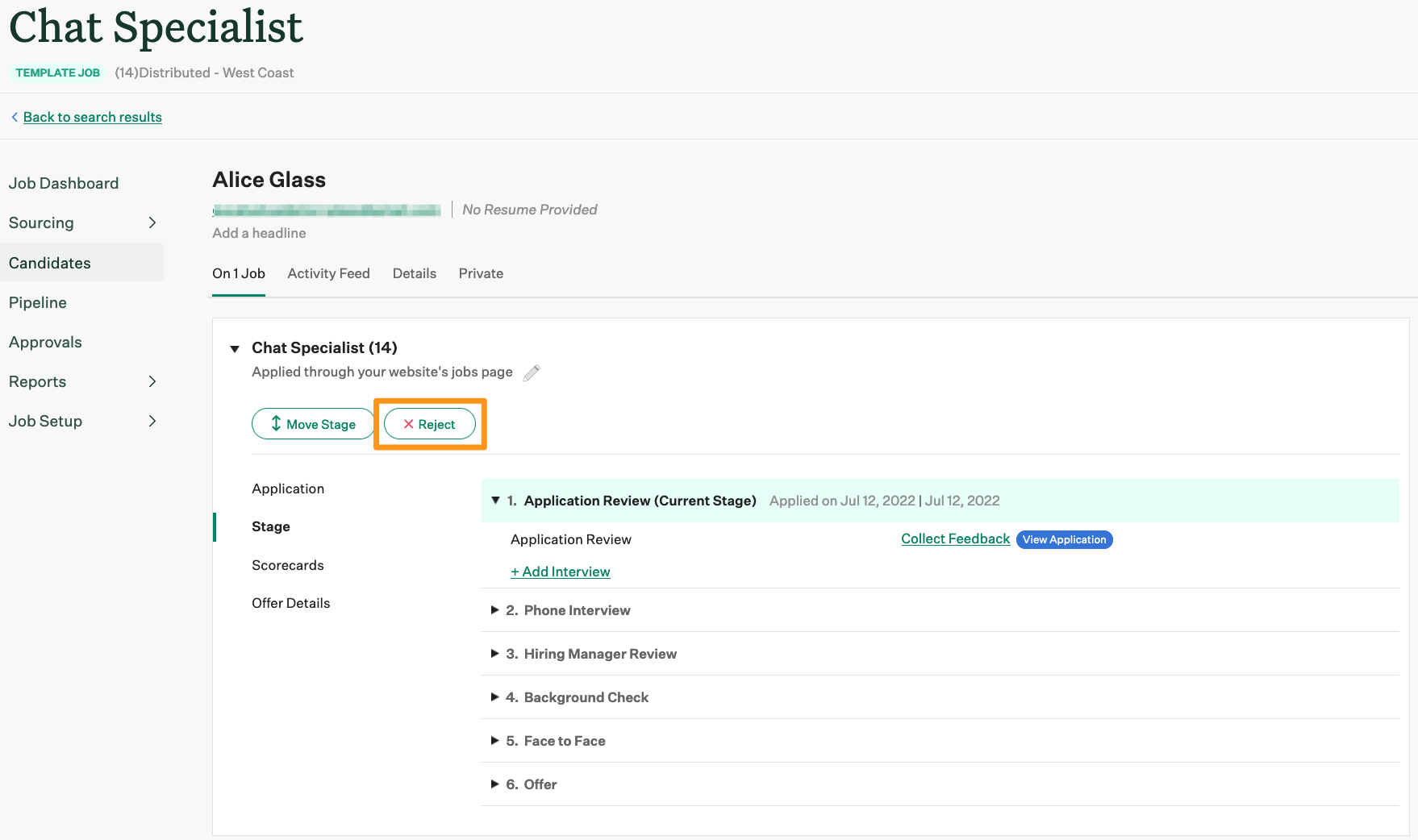 Fill out the Reject this Candidate box. Include a Rejection Reason and check the Start new prospect process after rejection box if you'd like to add the candidate to a prospect pool.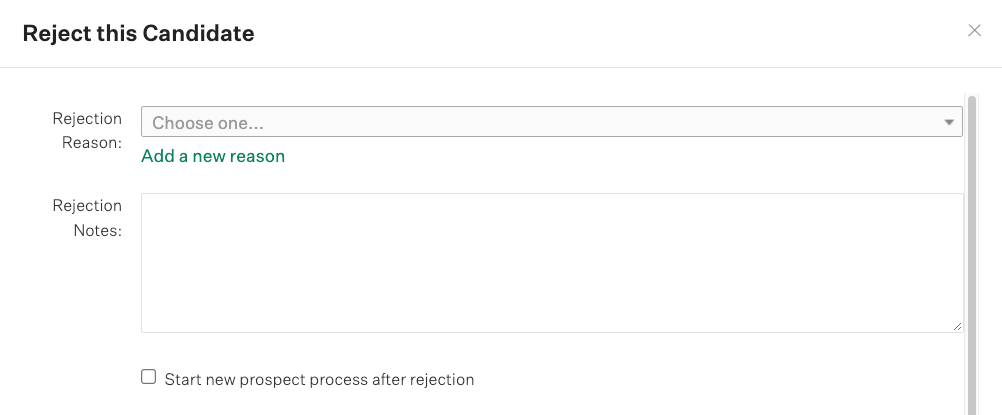 Review the rejection email as needed.
When finished, click Reject and Send Email or Reject and Don't Send Email. To schedule the email to be sent at a later time, select a time from the Send email when dropdown.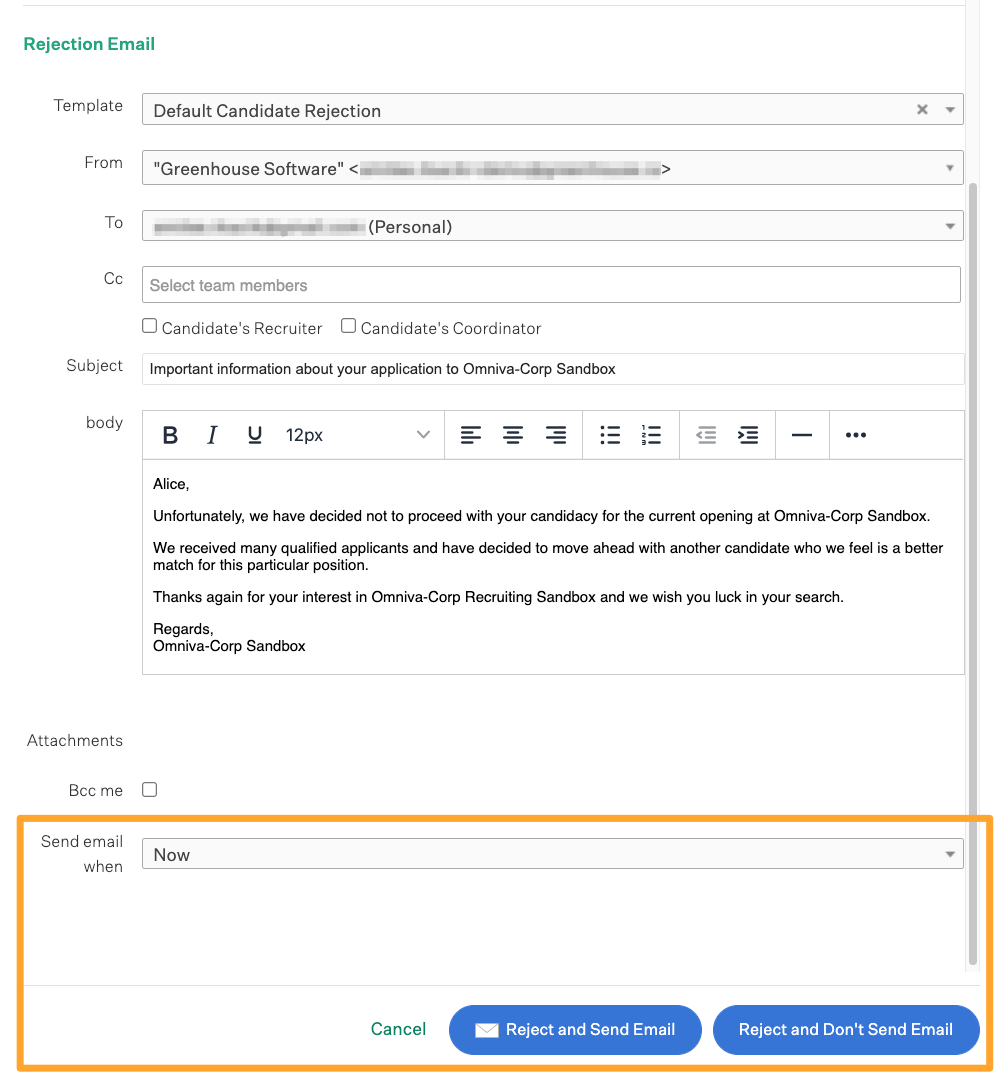 Note: If you selected the Start new prospect process box, the page will prompt you to add the prospect to a prospect pool and stage.
The candidate's rejection information is available to view on their candidate profile.