In an effort to improve our suite of products, Greenhouse Software regularly releases new product features, updates, and improvements. Stay up-to-date with what's new at Greenhouse by Following our Release Notes.
Find our releases for this week below:
Greenhouse Recruiting
We've clarified our Current Pipeline Per Job filter so that your organization can now select whether you want to see the current pipeline, historical pipeline, or both for jobs in the report. Use the Stage Columns toggle to navigate between the different views and click Apply when finished!

Big news for organizations who use Report Builder! For any Report Builder report with configurable Rows (e.g. Trend Report or Pipeline History Report), your organization can now filter those rows by Job Custom Fields! This addition can help your organization access more specific data based on how your job's are configured (e.g. How many Temporary employees did we hire last quarter?)
Note: This feature only allows the following field types to be filtered for Job Custom Fields: Single Select, Multi-select, User,Yes/No.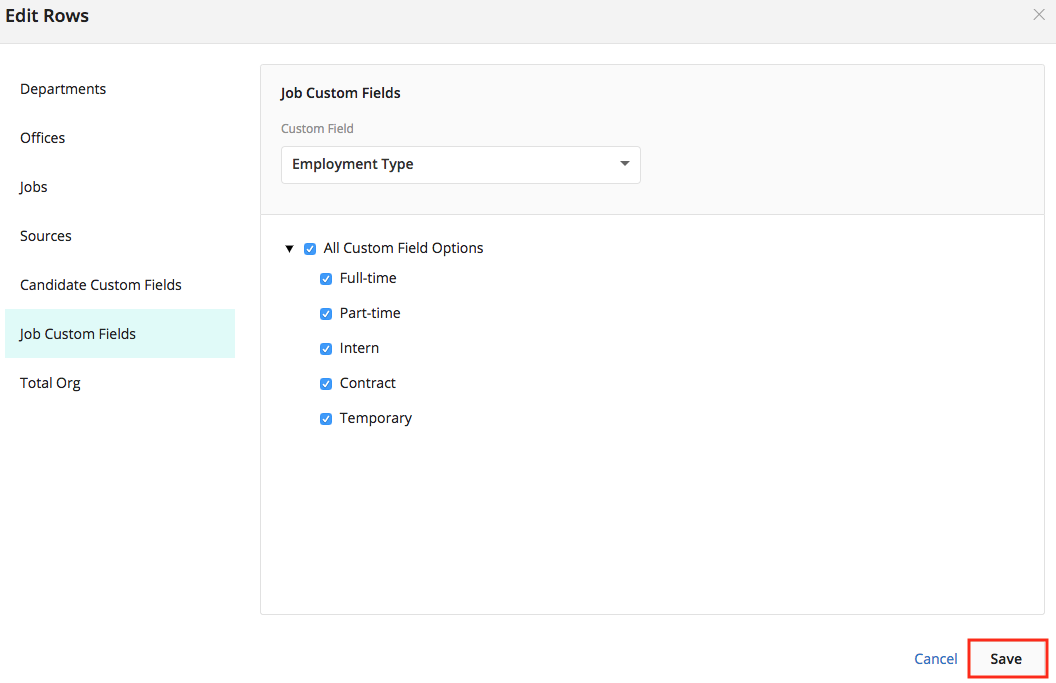 Greenhouse Recruiting's Forms feature allows your organization to gather post-application-submission data from candidates. Completed forms are now included in our downloadable Candidate Packets feature.

We upgraded the look and feel of our Job Boards page!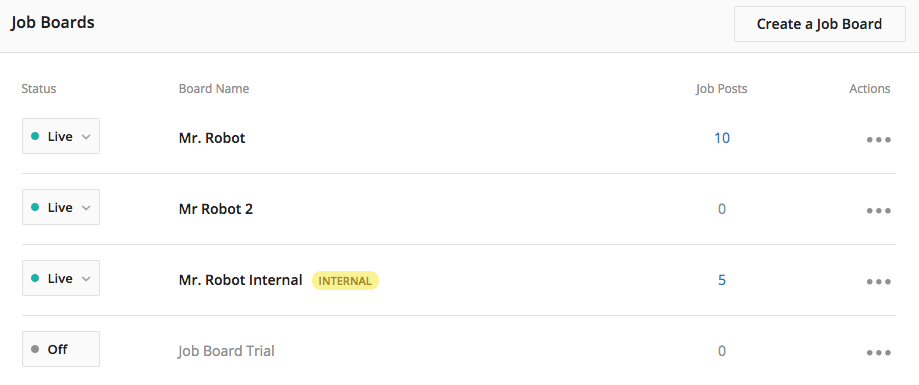 CRM & Events
Greenhouse CRM just improved upon the way your organization creates prospects! When you start a new prospect process (either individually or in bulk) the prospect/candidate's resume will be automatically transfer to the new prospect(s) application.
Greenhouse API
For more information regarding updates to our API, click here.
Integrations
Bug Fixes
Greenhouse Recruiting fixed a reported issue with our Current Pipeline Per Job report when viewing report by Milestone. 
Job posts with embedded videos were reportedly not displaying. We investigated and have released a fix for this issue. We apologize for the inconvenience. 
Greenhouse Onboarding fixed a downloading issue caused by adding a forward slash (/) in the name of an E-signature request.