Permissions: Coordinators, Owners, Managers (who can see and edit tasks assigned to current employees), and users with a custom role to configure onboarding tasks for future employees
Product tier: Available for Greenhouse Welcome and Greenhouse Onboarding subscription tiers
Once a 3rd-party task system is enabled for your organization, users with appropriate access to create and manage tasks for employees (or direct reports) can assign tasks to the system. You can assign a new task to the 3rd-party system for all New Hires.
Create and assign a task
Navigate to your task list and click Add Task. (Settings > Tasks > Add Task)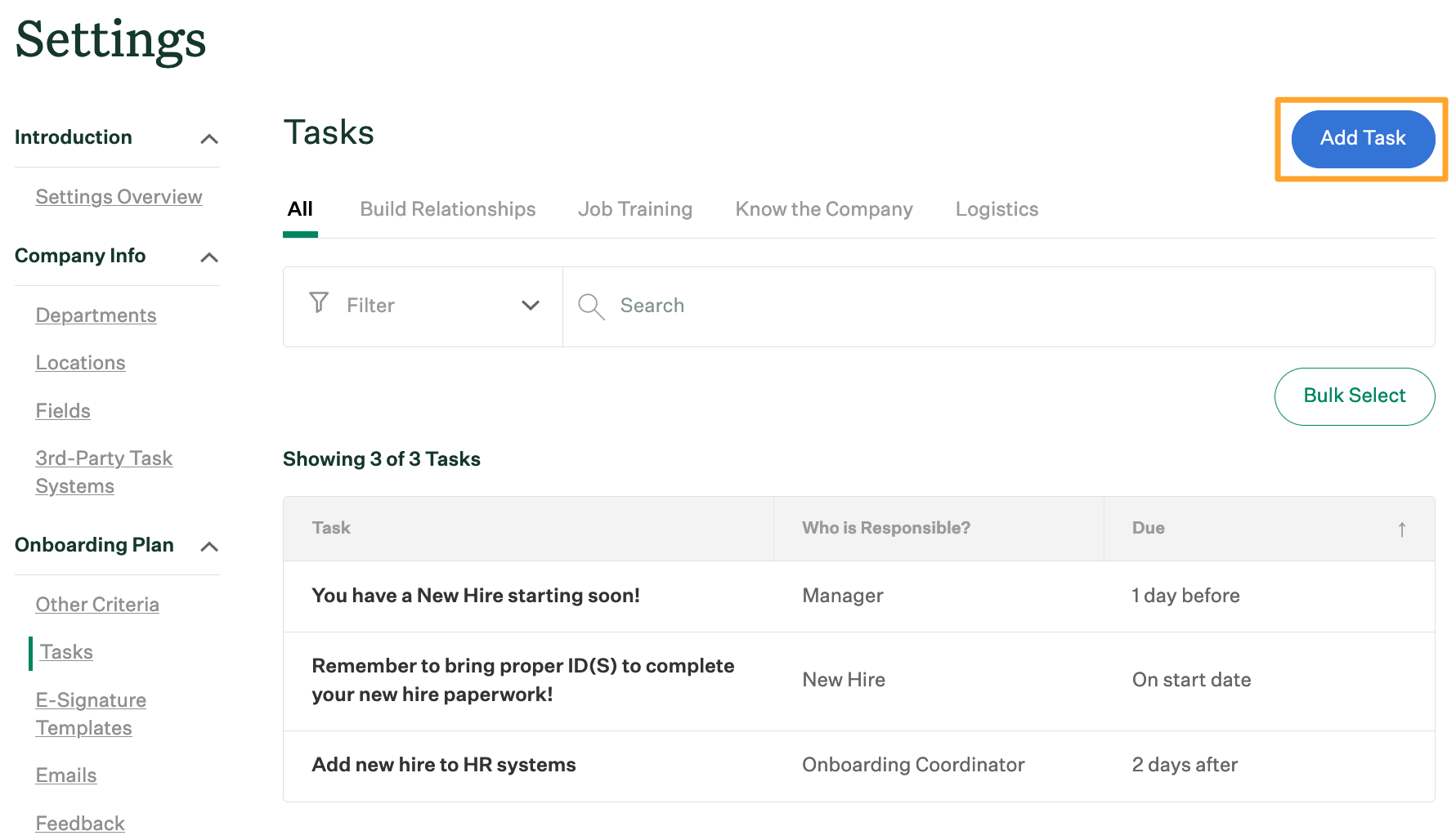 Note: Users with Manager Access won't be able to view or create tasks on this page. To create a task for a direct report, a manager can navigate to their direct report's Greenhouse Onboarding profile and follow the remaining steps. (Direct Report > Tasks > Create a New Task)
Name and configure the task using the fields in the top half of the window. You can configure the following fields:
Name
Task Category
Assign Date
Due Date
Description
Rules
Select your third-party task system in the Who is responsible for this task? field.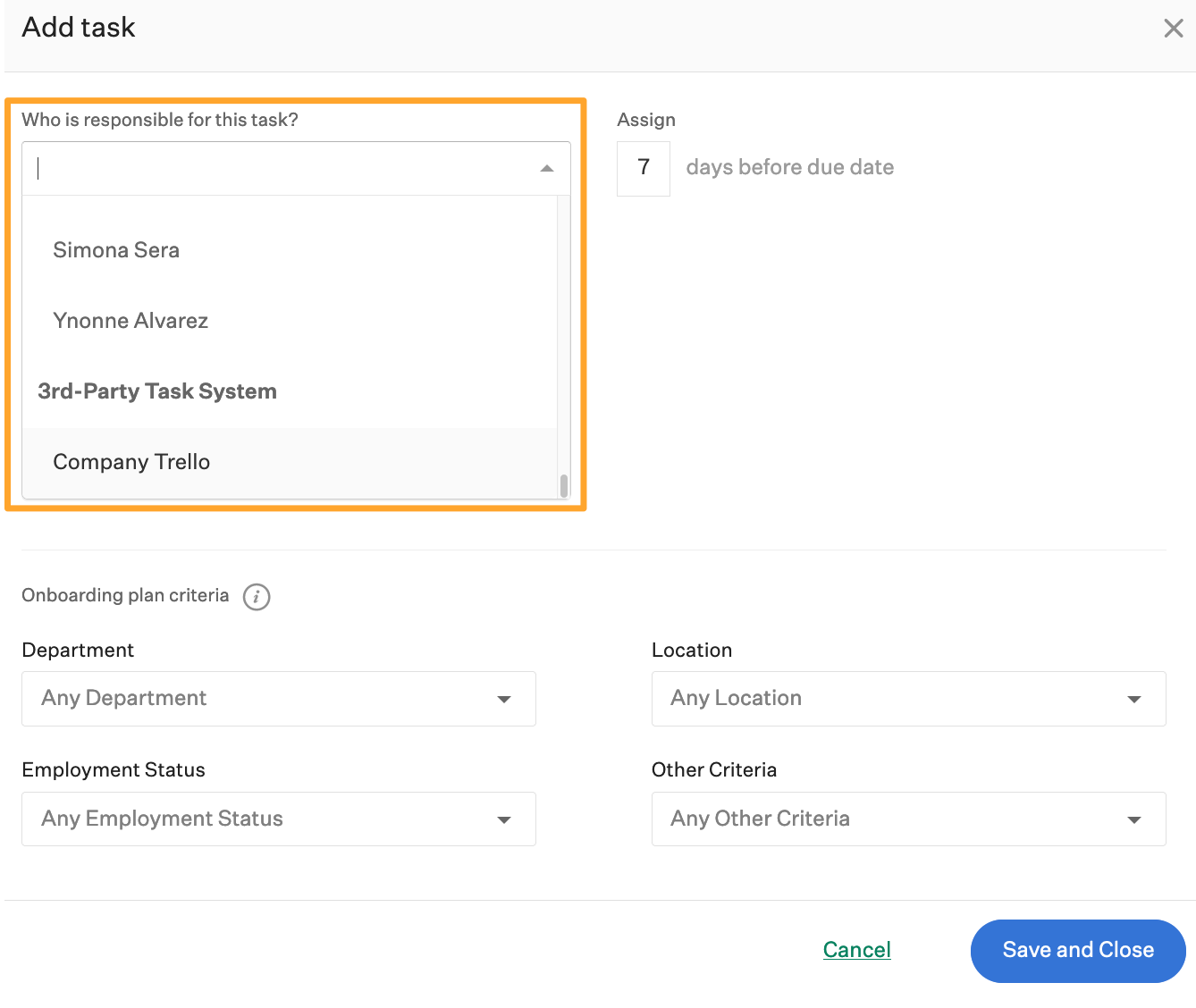 When finished, click Save and Close. The new task will be created and assigned to the 3rd-party task system. When this task is generated for a New Hire, an email will be sent to the 3rd-party task system.
Personally identifiable information (PII) in third-party task systems
To limit the exposure of personally identifiable information, any tokens included in the task can only be viewed through the 3rd-party task system if that system has been granted view permissions for the token.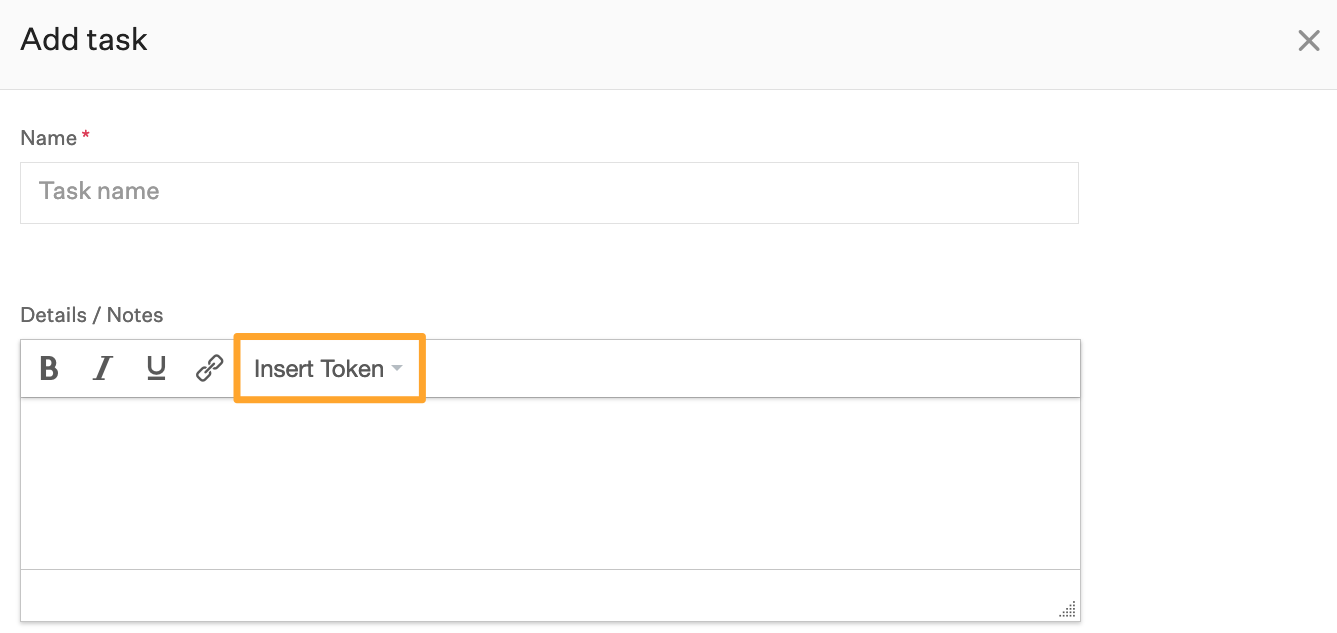 If a task with a non-viewable token is assigned to the 3rd-party system, Greenhouse Onboarding will block the 3rd-party system from viewing the information.