In an effort to improve our suite of products, Greenhouse Software regularly releases new product features, updates, and improvements. Stay up-to-date with what's new at Greenhouse by Following our Release Notes.
Find our releases for this week below:
API
We are very excited to announce the tremendous work that has gone into updating the usability of the Scheduled Interview object through our Harvest API. Click here to view all the updates made to this object's attributes, parameters, etc...
Integrations
Bug Fixes
We corrected a reported issue in Greenhouse Onboarding regarding the pre-populated states for Denmark. States should now populate correctly when Denmark is selected as the Work Country.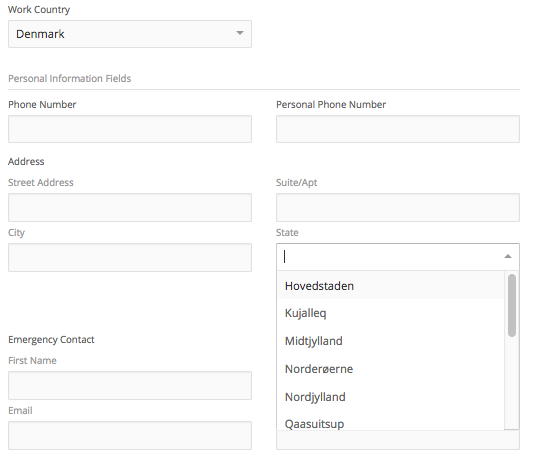 We fixed a reported issue related to editing the prospect owner field when a prospect is added into Greenhouse Recruiting manually (not through the Event's application).