Permissions: Job Admin and above who have access to CRM
Product tier: Available for all subscription tiers
Event questions allow your organization to collect information on prospects from either the Events iOS app or the prospect form URL. Prospect responses to event questions are subsequently populated on the candidate's profile under the Details tab.
In order to make prospect responses to event questions filterable and exportable, your organization will need to link the question to a candidate field.
To link an event question to a candidate field, create an event with the necessary details and navigate to the Prospect Info Form panel. Click Add a Question.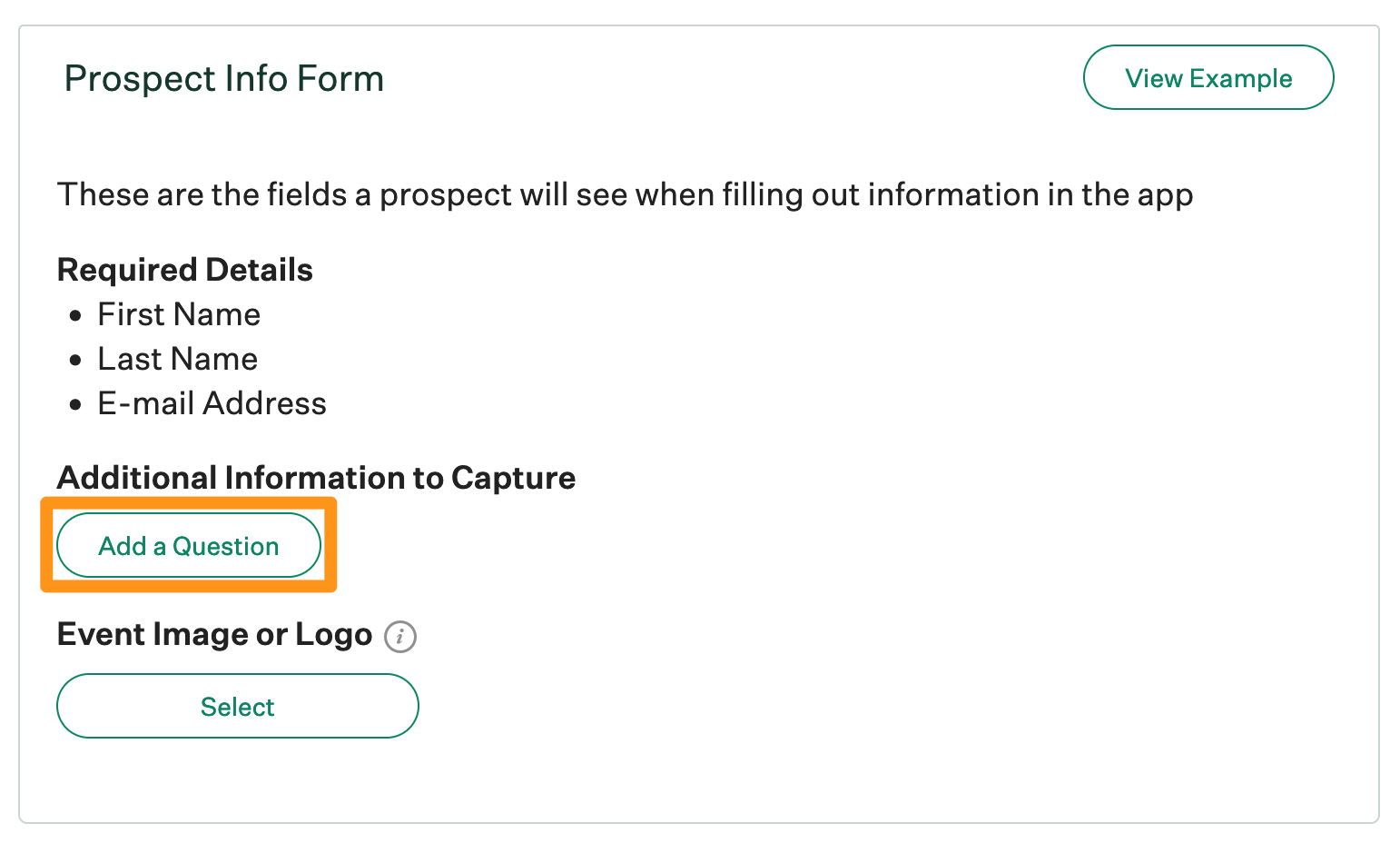 From the subsequent dialog box, input a question and select Link answers to a custom field on candidate's profile from the Answers dropdown menu.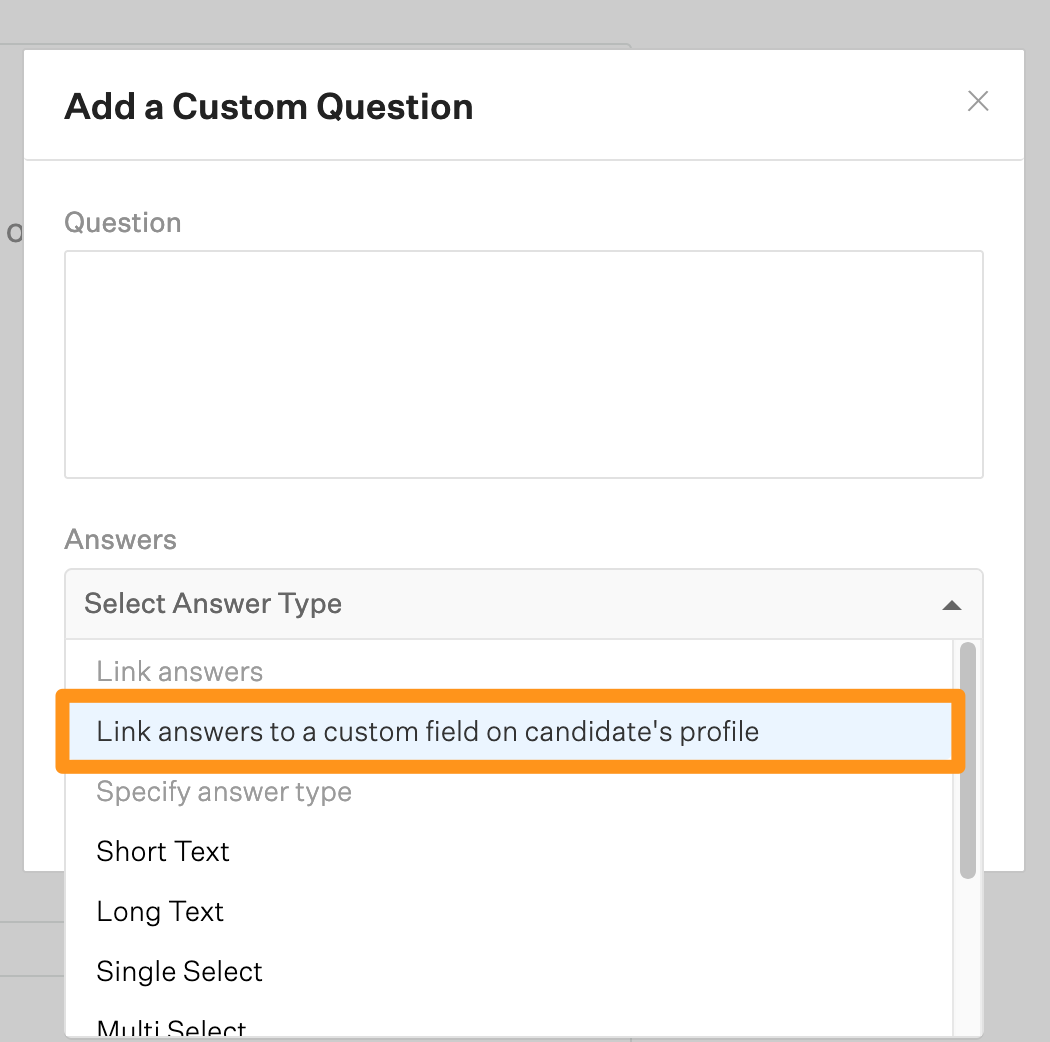 Navigate to the Custom Field dropdown and select the candidate field that should be linked to this question.
Included in the list of linkable candidate fields are default Profile details (like Current Company, Current Title, Websites) and custom candidate fields.
Note: Only the following custom candidate field types will appear in the dropdown menu:
Single Select
Multi-Select
Short Textbox
Long Textbox
When finished, click Add Custom Question.
The event question and all subsequent prospect responses are now linked to the candidate field. These responses can be filtered from the All Candidates tab in Greenhouse Recruiting and exported.